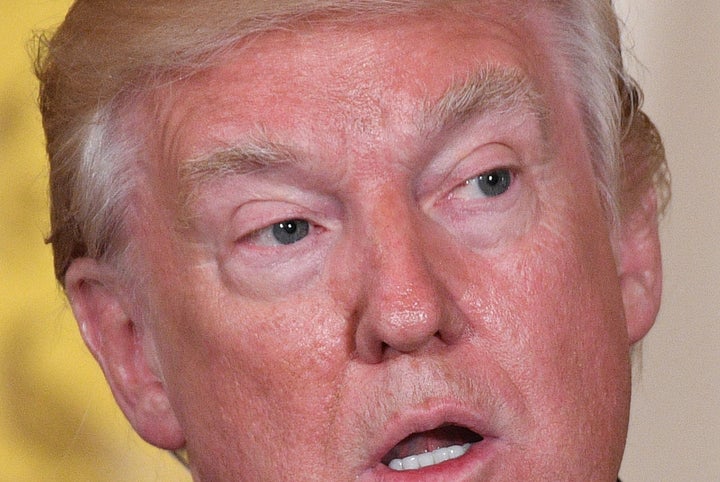 President Donald Trump last month delayed a new rule that would require financial advisors to act in their clients' best interests when they steer them toward retirement plans. Congressional Democrats warned Friday that the administration was considering killing the rule for good before even doing its own analysis.
A group of Senate Democrats said in a letter they sent Friday to Labor Secretary Alexander Acosta that they were alarmed by claims from a retirement advisors' lobby that he had made stifling the so-called "fiduciary rule" a "number one priority." The American Retirement Association reported last week that Acosta had said he was looking to "freeze the rule" in a way that would "stick."
Sens. Patty Murray (D-Wash.), Elizabeth Warren (D-Mass.) and Cory Booker (D-N.J.) noted in their letter to Acosta that Trump himself had ordered an updated "economic and legal analysis" of the rule before anything happens to it.
"Instead of meeting with all stakeholders and considering multiple points of view, you appear to have prejudged the outcome of the review your agency was tasked with conducting," they wrote. "In fact, it seems as though you have already arrived at your decision."
The fiduciary rule was a major regulation that former President Barack Obama issued in 2015. Until it goes into effect, the financial advisors who help people with 401(k) plans and retirement accounts are not legally obligated to act in their clients' best interests the way many other financial advisors are. That gives them the leeway to steer clients toward high-fee investments even if those aren't necessarily the best products under the circumstances.
Warren and other Democrats say the fiduciary rule will save consumers billions of dollars a year by removing a clear conflict of interest for the advisors. But Wall Street groups have fought the regulation ever since it was conceived, and the new White House halted it before it could go into effect in April as planned. A member of Trump's economic council had lobbied against the rule on behalf of Fidelity, one of the country's largest investment managers, before joining the White House.
The new implementation date for the fiduciary rule was pushed back to June, though Senate Republicans have asked Acosta to push back the rollout even further.
Warren grilled Acosta over the rule during his confirmation hearing in March, trying to pin him down on his plans for it. "Will you protect workers saving for retirement from financial advisors who would cheat them?" she asked him in a long back and forth.
Acosta wouldn't indicate where he stood on the rule, saying only that he would follow Trump's orders to review all regulations currently on the books.
REAL LIFE. REAL NEWS. REAL VOICES.
Help us tell more of the stories that matter from voices that too often remain unheard.
BEFORE YOU GO
PHOTO GALLERY
Donald Trump Loves Signing Things