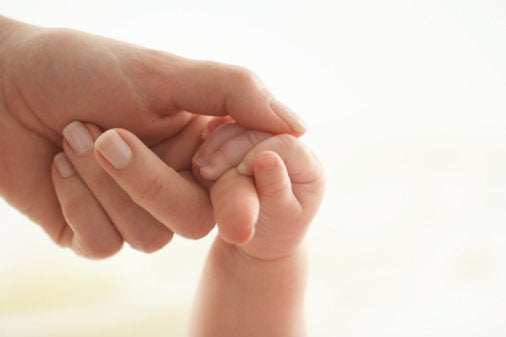 What kind of a woman gets an abortion these days? The Guttmacher Institute has released a report that tracks abortion rates across different demographic groups. One of the most stunning findings, particularly in light of the new health care reform legislation, is how abortion has become increasingly entwined with poverty.
According to Guttmacher, "The proportion of abortion patients who were poor increased by almost 60%—from 27% in 2000 to 42% in 2008." As you might expect, the profile of the abortion patient is disproportionately poor, as well as disproportionately Black or Latina.
In the study, poor women's "relative abortion rate was more than twice that of all women in 2008... and more than five times that of women at 200% or more of the poverty level." In addition, Black and Latina women were significantly overrepresented, though no one racial group made up the majority. Generally, these proportions remained stable between 2000 and 2008. The "abortion index" rate of Black women appears to have moved somewhat closer to the national average.
Catherine Davis, director of minority outreach for Georgia Right to Life, explained her organization's interest in mixing identity politics with a reactionary ideology: "The black community is being targeted by abortionists," she told the Atlanta Journal Constitution. "The abortion industry wants us to believe that we have a greater need. Why should an abortion doctor be able to take a baby because it is black?"
The loaded conspiracy-theory language—in addition to totally ignoring the agency that Black women have struggled to assert over their bodies for generations—masks underlying failures of the health care system. In Black communities, economic disadvantage often overlaps with a lack of reproductive health and family-planning resources and a broken medical infrastructure, leaving many to face unintended pregnancy with few or no options.
In response to the media's racialization of anti-abortion activism, Melissa Gilliam, a professor at the University of Chicago who chaired Guttmacher's board of directors, explained in an op-ed that it's not that Black women are being preyed upon by "abortionists," but structural racism has eroded their choices and opportunities more globally--which in turn exacerbates historical tensions surrounding the suppression of black women's reproductive freedom.
The root causes are manifold: a long history of discrimination; lack of access to high-quality, affordable health care; too few educational and professional opportunities; unequal access to safe, clean neighborhoods; and, for some African Americans, a lingering mistrust of the medical community.

There are no easy solutions to these complex challenges. Innovative strategies to reduce entrenched poverty, improve education, and broadly reform health care all will have to be part of the longer-term approach.
Compare that framework to the cruel argument that abortion rates can be "fixed" by restricting access to a basic component of reproductive health care, while punishing poor women of color in the process.