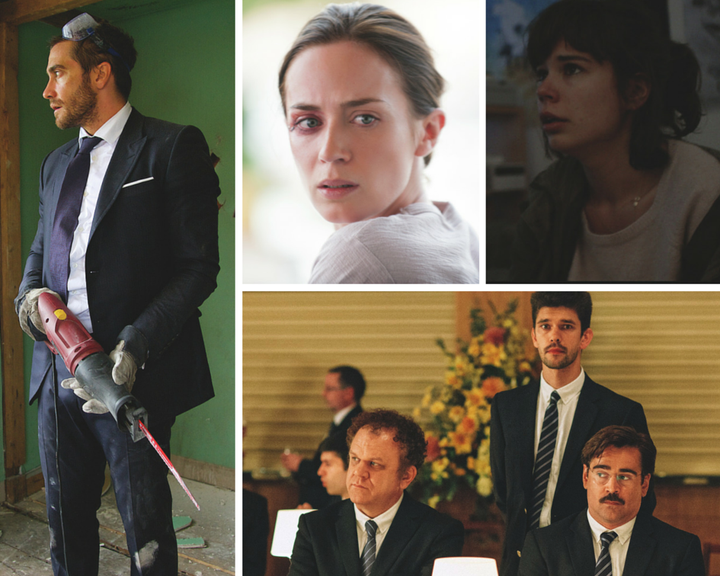 And we're off! The Toronto International Film Festival began in earnest on Thursday, and Entertainment editors Erin Whitney and Matthew Jacobs have already taken in several movies. The crowded premiere of opening-night gala selection "Demolition" was our first Canadian screening, capping off a handful of titles we caught before even touching down at TIFF. We'll be bringing you lengthier takes on the festival's happenings in the days to come, but here are quick reactions to the first few films that comprised our 2015 Toronto experience.


Directed by Jean-Marc Vallée
Written by Bryan Sipe
Starring Jake Gyllenhaal, Naomi Watts, Chris Cooper, Judah Lewis and Heather Lind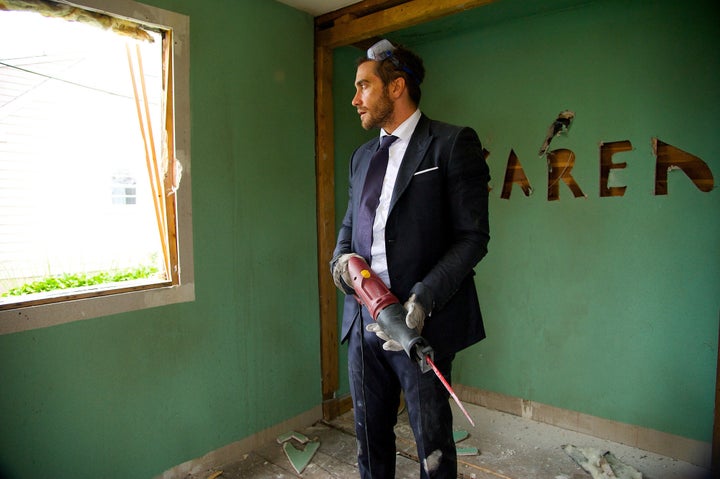 TIFF tends to make odd selections when it comes to opening-night films. Over the past decade, the much-mocked "The Judge," the reviled "Fifth Estate," a U2 documentary and "Score: A Hockey Musical" (nope, not a joke) have each introduced the festival. None went on to great success, at least not in the way that "Whiplash" paraded out of 2014's Sundance or "Black Swan" rode its 2010 Venice buzz to $330 million at the global box office. As it goes, Jean-Marc Vallée is a veritable TIFF darling: "The Young Victoria" opened the festival in 2009, and Oscar champs "Dallas Buyers Club" and "Wild" were part of the past two lineups. Now, his latest, "Demolition," which the director introduced as the "most rock 'n' roll film" he's ever made, polarized audience members walking out of Thursday night's premiere.
But even with Vallée's stamp all over it, "Demolition" is Jake Gyllenhaal's affair. He plays Davis Mitchell, a cavalier Wall Street exec who refuses to grieve for his wife after she dies in a violent car crash. Is he heartless? Out of touch with himself? Too absent-minded to muster the energy? Bryan Sipe attempts to find out with a script that rapidly drifts into screwball territory. After a hospital vending machine eats his money, Davis takes to corresponding with the company's customer-service rep via overwrought letters that double as the only outlet he uses to detail his loss. Said representative, a mother (Naomi Watts) with a problem child of a son (Judah Lewis, destined to be a breakout star) calls Davis at 2 a.m. one morning out of pure intrigue. They strike up a rapport, much to the dismay of his late wife's forlorn father (Chris Cooper), who is also Davis' boss. That family conflict magnifies Davis' war of stoicism, which ultimately leads to destructive behavior, making "Demoiltion" the portrait of a man in desperate need of an emotional tutor.
In a sense, it's a familiar story. And as a character study, "Demolition" is flat. Davis' moves exist in service of the script's blunt metaphors, which don't offer a ton of payoff. But Vallée keeps things moving by channeling a more grown-up "Silver Linings Playbook." The movie also makes for a nice companion piece with Gyllenhaal's "Nightcrawler" performance -- he was more manic there, but both roles are all id in reluctant search for a super-ego. If "Demolition" didn't batter you with What It All Means, it could be a great movie. -- MJ
Directed by Yorgos Lanthimos
Written by Yorgos Lanthimos & Efthymis Filippou
Starring Colin Farrell, Rachel Weisz, Léa Seydoux, John C. Reilly, Ben Whishaw, Olivia Colman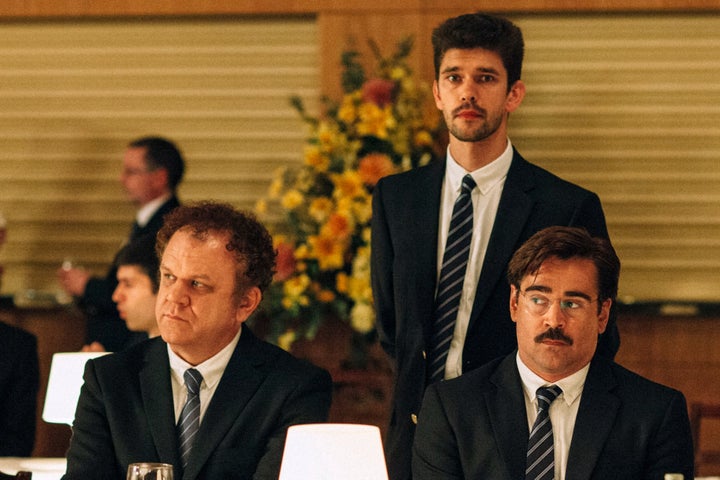 Those familiar with Yorgos Lanthimos' "Dogtooth" can expect an absurd, challenging reality from the Greek filmmaker. The 2009 Oscar-nominated film followed the sheltered lives of two sisters confined to their home and raised by their parents' bizarre rules and illogical definitions. Similarly, Lanthimos' latest takes place in a world largely unfamiliar to our own, though it may be more accessible to mainstream audiences than "Dogtooth." The most simplified description of "The Lobster" is a sci-fi romance thriller set in a dystopia where one must find a mate in order to survive -- as a human. Single residents of The City must stay at The Hotel where they have 45 days to find a partner, and if time runs out, they are physically transformed into an animal of their choice to live out their life in The Woods.
The premise isn't far from a "Black Mirror" episode, embodying the futurism of a world that is at once terrifying to imagine yet not far from the realm of possibilities. Colin Farrell, in his best performance in years, if not a career-defining one, plays David, a shy, short-sighted man with a belly (this is not Farrell's usual confident stud). David checks into The Hotel with a dog and makes friends with two other single men, John C. Reilly's nameless Lisping Man and Ben Whishaw's nameless Limping Man. What ensues is a series of events -- some shockingly head-shaking, some comedic, some brutally violent -- in The Hotel that slowly reveal what this dystopian society thrives on and necessitates: the co-dependence of the couple. Being a Loner isn't permitted in this world, which is the name given to those who escape The Hotel and hide out from hunters to embrace their independence.
Conceptually, "The Lobster" is not only a brilliant piece of filmmaking, but some of the most original writing and original dystopian storytelling in years. The fact that such a wild scenario isn't a mere adaptation of a book or a remake is commendable alone. But beyond the concept, which actively challenges the audience to follow all the scattered breadcrumbs towards understanding the film's universe, "The Lobster" is also ripe with charged performances. Léa Seydoux's Loner Leader stands out as the strongest, a glimmer of hope against the The City's regime which quickly turns into something even darker. We first meet Rachel Weisz as a voiceover only to discover she does play a significant onscreen character. That's what's most thrilling about "The Lobster," not knowing what to expect moment to moment. -- EW
Directed by Denis Villeneuve
Written by Taylor Sheridan
Starring Emily Blunt, Benicio del Toro, Josh Brolin, Victor Garber and Jon Bernthal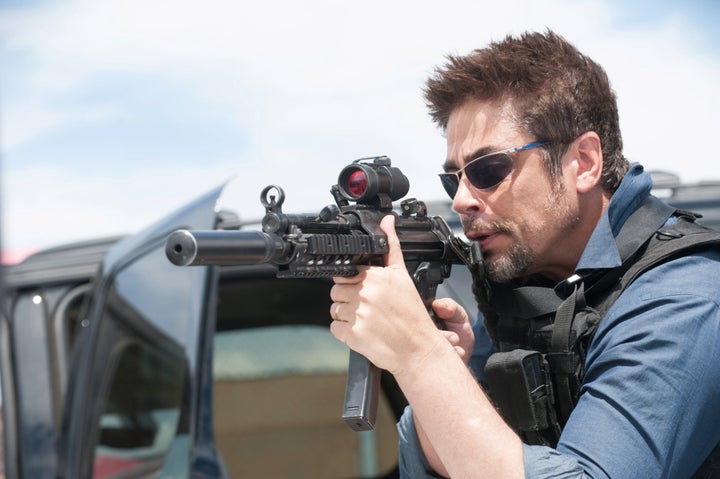 Denis Villeneuve values atmosphere above all else. In "Enemy," the director convinced us that even the most banal shots implied something sinister. And with "Prisoners," he hid an overcrowded detective story behind layers of chilling suspense. In that sense, "Sicario" is more of the same for the French-Canadian auteur, who has long been a global festival favorite. The movie's first-half crawls along with quiet menace until the second-half thrusts viewers into a deep-broiled war that's more existential than geopolitical.
The marrow of "Sicario" belongs to Kate Macy (Emily Blunt), a robust FBI officer wrangled to help a sketchy former prosecutor (Benecio del Toro) and a sketchier government operative (Josh Brolin) as they hunt down a lethal Mexican drug lord. But cartel wars are peripheral in this movie, written by Taylor Sheridan. At the fore is the sexist mental joust that these men employ to persuade the upstanding Kate to do their bidding, regardless of legal risk or moral bankruptcy. As a character study, "Sicario" at times drags. Villeneuve wants us to know that anyone within eyesight could be corrupt, but the execution provides little understanding of why it's these characters who shepherd the story along. Amid a murky foot chase near the Arizona border, this story could have anyone at the center.
For the most part, that's okay. Where "Sicario" acts as an existential thriller about Kate's resistance to malfeasance, it remains top-notch. Roger Deakins, who shoots the Coen brothers' movies and earned an Oscar nomination for "Prisoners," always trains his lens on the most thrilling images in sight. The orange saturation of the sunset makes an impending manhunt seem apocalyptic, and the use of night vision manages to eliminate the distance that exists between the audience and the screen -- and it recalls the famous "Silence of the Lambs" scene, which is fitting because Blunt's role contains traces of Jodie Foster's Clarice Starling. Smartly, Villeneuve opts for subtle violence, at times reminiscent of "No Country for Old Men." But the characters' ethical indignities, and the patriarchal pressures that Kate endures as a result, are where the film thrives. The lumbering pace makes the movie less riveting than Villeneuve's previous features, but it has a whole lot more to say. -- MJ
Directed by Sebastian Schipper
Written by Sebastian Schipper, Olivia Neergaard-Holm and Eike Schulz
Starring Laia Costa and Frederick Lau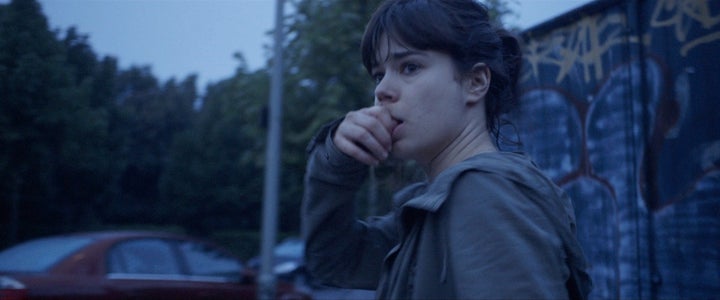 The gimmick of a one-shot movie is enough to sell most people. Hitchcock experimented with it in "Rope," Aleksandr Sokurov's "Russian Ark" stunningly pulled it off and "Birdman" dazzled us with the perception of a one-take movie. But German actor-turned-filmmaker Sebastian Schipper has pulled off something truly groundbreaking -- an over two-hour heist thriller that's actually filmed in one complete shot, sans editing trickery.
"Victoria" finds the titular young woman from Spain (Laia Costa) partying one night in Berlin. She meets four local guys, one of whom, Sonne (Frederick Lau), she has an instant connection with. They spend the evening drinking and smoking on a rooftop, until Sonne and his friends prepare to leave to handle some unknown, but seemingly dangerous business. When the guys end up needing a driver for their mysterious meeting, Sonne asks Victoria to help them out. Charmed by him, she kindly obliges only to soon learn that she's roped herself in with a clan of Berlin mobsters who force Sonne and his friends to rob a bank to pay off a debt. What was at first a sweet indie romance accelerates into a viscerally intense heist thriller where the innocent protagonist suddenly takes control. Might we remind you that the camera has yet to cut.
While the one-shot gimmick might seem like more than a gimmick, it turns out to be so much more fulfilling in "Victoria." The aesthetic and awe of the technique are the groundwork for the story, but eventually the potency of the cast's performances take precedence over the Schipper's cinematic stunt. Travelling through nearly two dozen locations around Berlin, the film becomes a moving play that brings out a raw mix of emotions from the actors that makes it nearly impossible to look away from the screen -- even when you're not asking yourself how the hell it was accomplished. -- EW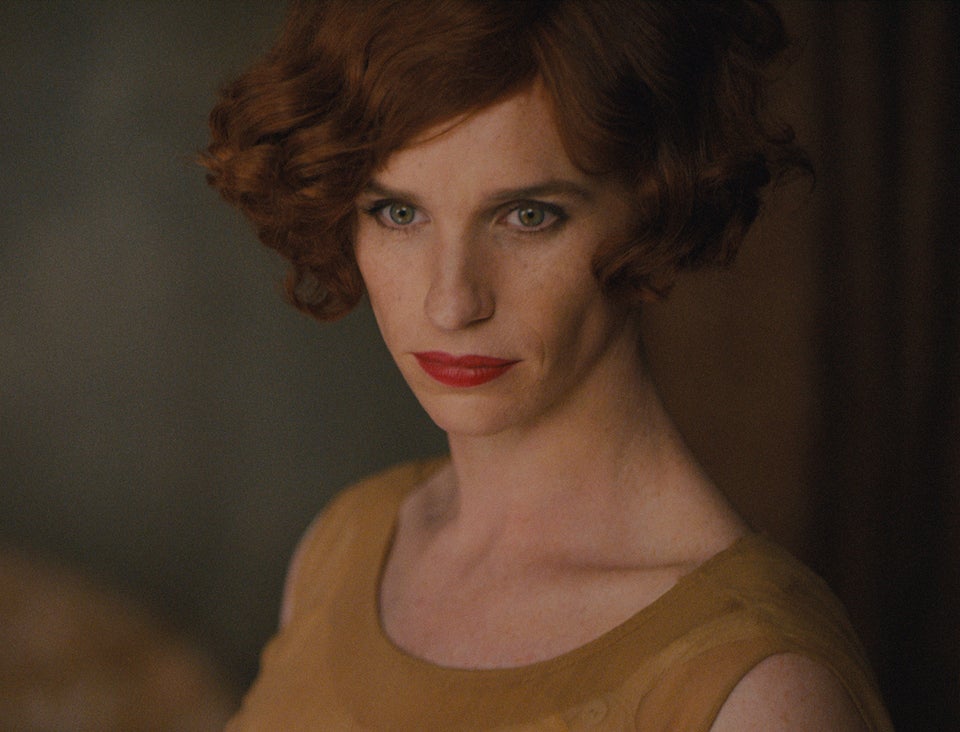 Toronto Film Festival Preview 2015
For a constant stream of entertainment news and discussion, follow HuffPost Entertainment on Viber.
Popular in the Community