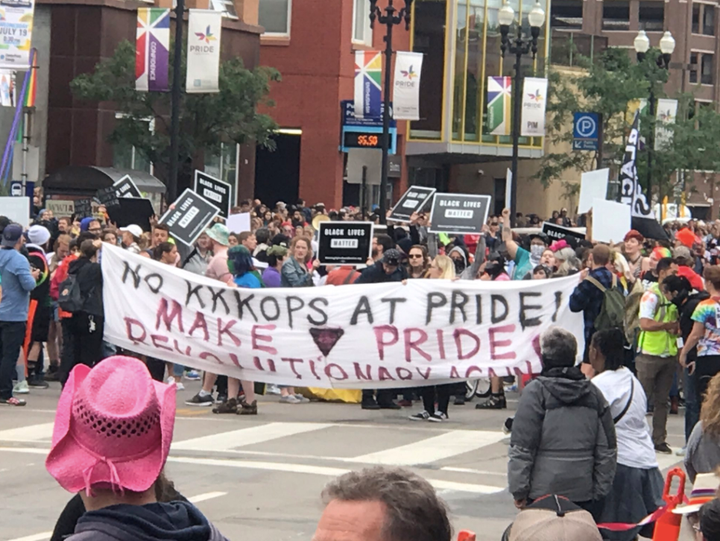 Black Lives Matter demonstrators held up the annual Pride Parade in Minneapolis on Sunday as part of protests over the verdict that found a policeman not guilty in the shooting death of Philando Castile last year.
The protesters stood at the start of the parade route holding signs and banners reading "Justice for Philando Castile" and "No KKKops at Pride!" They claimed that the Pride event was perpetuating "white supremacy" and "ignoring the trauma" caused by the verdict earlier this month in the Castile case.
A list of demands shouted by protest organizers on bullhorns included that Pride parade organizers "combat state violence" by eliminating law officers at all of the group's events, according to a livestream by WCCO-TV.
Castile, a 32-year-old black man, was shot and killed by officer Jeronimo Yanez in a suburb of the Twin Cities of Minneapolis and St. Paul during a traffic stop. On phone video recorded by his girlfriend, Castile informed the officer that he had a firearm for which he had a legal permit. As Castile reached into a pocket, apparently to provide his driver's license, Yanez shot him several times.
"If black lives matter, join us," the protestors at Sunday's Pride march said.
After delaying the start of the march, the protesters moved forward along its route, stopping at certain points to halt the parade again. Law officers on hand apparently made no attempts to interrupt or arrest protesters.
Minneapolis Police Department officials spoke with the parade organizers before the event and were asked to allow any protests to continue uninterrupted, a department spokesman told HuffPost. No arrests were made and the parade was only delayed about an hour.
A similar disruption occurred in New York about 3 p.m as protesters staged a sit-in at the city's Pride parade. Protesters bound their hands together to create a human chain while chanting "fuck the police," according to a Buzzfeed News livestream.
The livestream showed officers arresting several of the protesters, but the New York Police Department told HuffPost it had no information to provide on the matter.
This article has been updated with comment from the Minneapolis police department and protest in New York.
Before You Go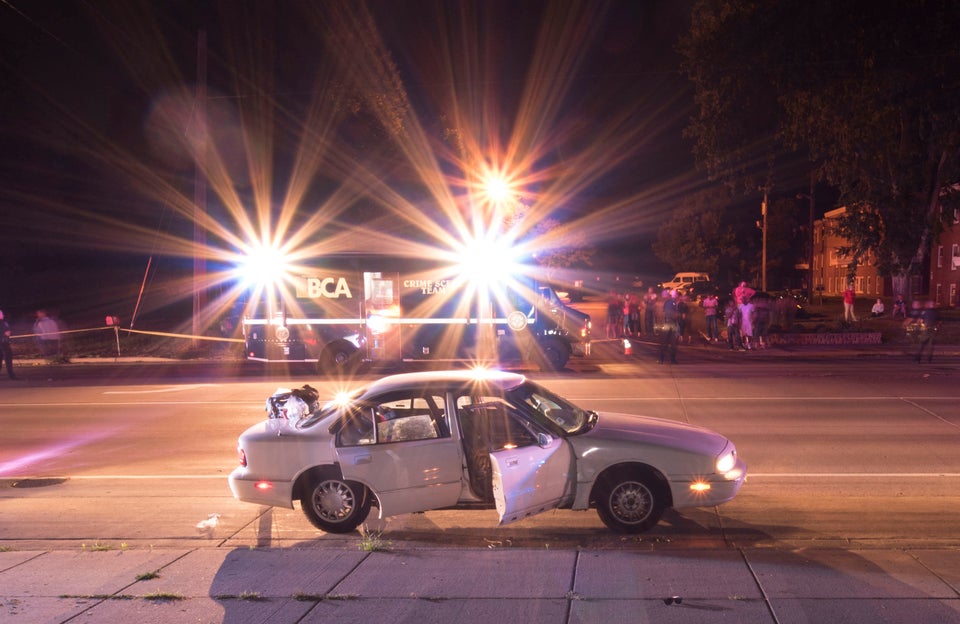 Philando Castile Shooting Evidence Photos
Popular in the Community