"There is no place for discrimination in our Armed Forces or indeed anywhere else in American society," the lawmakers said in the letter sent on Tuesday. "Enforcing your ban could mean discharging active duty soldiers, sailors, Marines, and members of the Air Force who are serving honorably. It also would mean barring other patriotic Americans from serving in the future."
Their service has helped strengthen the nation, the lawmakers said, noting that they "wear the same uniforms and complete the same missions" as their cisgender peers.
The ban undercuts decades of progress on equality in the military, they argued, beginning with President Harry Truman's 1948 decision to desegregate the branches of the armed services.
Yet he reversed course on transgenders serving in the military, first announcing his ban on Twitter in July while offering scant details on its implememation. He claimed that trans military service is "burdensome" and "disruptive." Plus, he said, it creates added medical costs.
A RAND Corporation study, the letter from the Democrats noted, found that annual costs on gender transition-related medical treatment would not exceed $8.4 million if trans people were able to serve openly in the military ― a minuscule portion of the military's nearly $50 billion health care budget, the letter said.
"Or, for comparison, roughly equal to the cost of taxpayers of four of your weekend trips to Mar-a-Lago," the letter added, referring to the Florida resort the president owns.
Signers included Minority Whip Steny Hoyer of Maryland and Rep. Adam Smith of Washington state, the ranking Democrat on the House Armed Services Committee.
Following through with July his tweet, Trump signed a memo banning new trans men or women from enlisting in the military on Friday. He asked Defense Secretary Jim Mattis to determine whether to remove already enlisted trans individuals from the service branches. Trump's memo also prevents the military from funding gender confirmation surgery.
The American Civil Liberties Union and Lambda Legal (a nonprofit that defends LGBTQ rights) responded Monday with lawsuits against the Trump administration. The ban is unconstitutional because it singles out trans individuals for "unequal and discriminatory treatment," the ACLU said.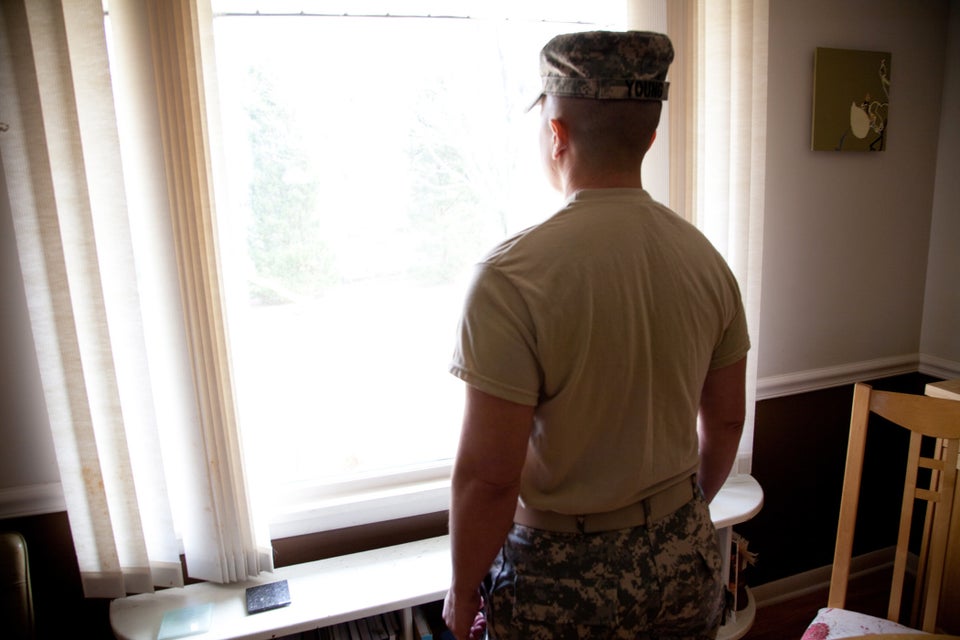 Transgender Military Photo Series by Jeff Sheng
Popular in the Community