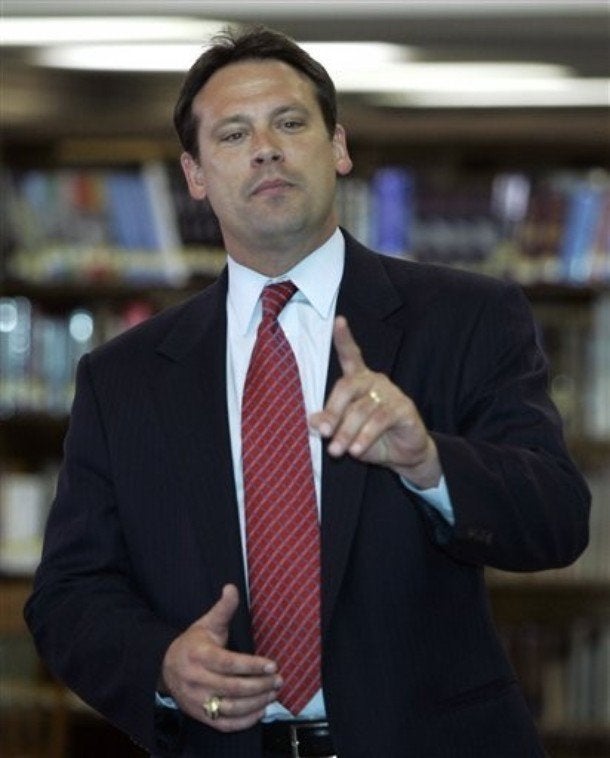 A coalition of Democrats and faith advocates is launching a new ad blitz on Christian radio to promote congressional action on climate change.
Reps. Heath Shuler (D-N.C.) and Tom Perriello (D-Va.) will join religious and military leaders on Tuesday in unveiling the campaign that includes ads on Christian radio stations in at least eight states, with a focus on members of Congress who may waver on climate change legislation as negotiations are taking place on Capitol Hill.
The campaign is one the first salvos of the American Values Network, a new religious Democratic organization spearheaded by Burns Strider, the veteran operative who led faith outreach for Hillary Clinton's presidential campaign.
"We're trying to push Southern and Midwestern Democrats to let them know the faith community and people from national security angle really think it's important that we pass this legislation," said Kristin Williams, a spokeswoman for Faith In Public Life, in an interview with the Huffington Post. Williams said a priority is making sure that climate change legislation "supports those most vulnerable" and "making sure that in the climate bill there's money for helping people adapt."
The coalition is bolstered by the results of a soon-to-be-released national poll showing that a majority of Americans, including Evangelicals and Catholics, believes "dealing with climate change now will create new jobs and help avoid more serious economic problems in the future" and that "climate change is adversely affecting the poorest communities in the world and that addressing global poverty would increase U.S. security," according to a release.
The push reflects the broadening appeal of green initiatives among faith and military groups. Last week Gen. Wesley Clark (Ret.), who sits on the VoteVets advisory board, touted a new ad campaign led by MoveOn.org and labor and environmental groups to support the passage of climate change legislation, which Clark called a "no brainer" in a conference call with reporters. "Oil profits do find their way to terrorists," Clark said.
Popular in the Community