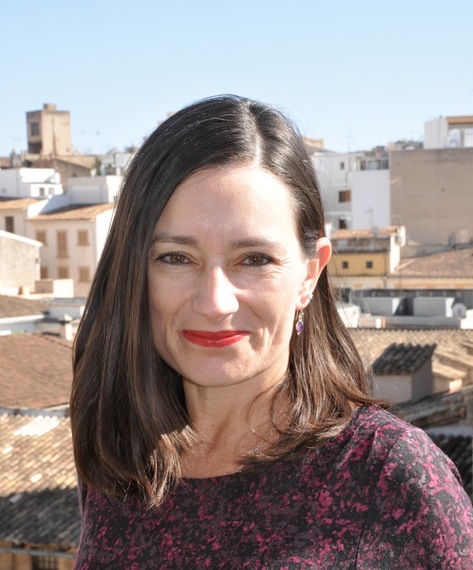 The world is in continuous change, and the concept of responsible stewardship, not just for today, but also for the many stakeholders including future generations, comes naturally to many family owned businesses.
This sense of commitment - including a long-term focus on customers, employers, suppliers and the greater community - are principles that fit in well, and align with a focus on sustainability.
However, most organisations face their share of sustainability challenges in today's highly competitive markets and volatile economic environment. No organisation, especially those that rely on limited or declining natural resources, can operate the way they did 10 years ago.
Consumers are more sophisticated and demand more. With wider access to available information, increased visibility into corporate business practices, and a better understanding of the interconnectedness of all that we do, the pressure to succeed is enormous.
More importantly, the pressure to succeed in a manner that supports sustainability principles is rapidly growing.
So, first and foremost, what is sustainability[1]?
Much has been said about the terms 'sustainability' and 'sustainable development' over the last few decades. So much so, the word is almost lost to jargon.
Typically, sustainability is defined as 'meeting the needs of the present, without compromising the ability of future generations to meet their own needs' [2]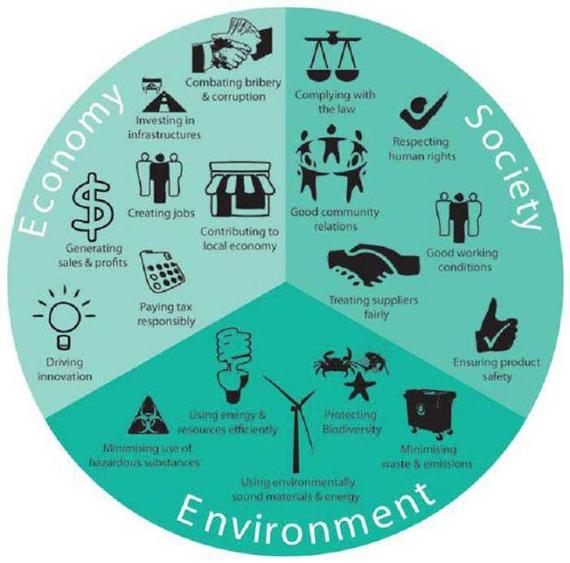 In business, being responsible and sustainable refers to a set of voluntary company activities, which demonstrate the inclusion of social and environmental concerns in business operations, and in their interactions with stakeholders.
The concept of engaging with both stakeholders and the general public about a business' environmental and social accountability has been around for decades. Indeed, it has become a mainstream issue as business owners and managers realised its importance.
For many organisations sustainability is evolving from a feel good exercise to a strategic imperative. This focus on economic, environmental and social risks and opportunities, if left unattended, could potentially threaten the long-term success of the business.
Sustainability and CSR practices are well established as being good for business, and not just a public relations exercise. Sustainability approaches tend to result in increased operational efficiency, reduced waste and increased product differentiation, all of which help to improve business processes and profitability.
However, sustainability is transitioning from being seen solely as a way of cutting costs or gaining efficiencies. It can be used as a vehicle to achieve competitive advantage and growth through the positioning of products, services and brands that appeal to an organisation's stakeholders. These expectations and increasing demands, require organisations to not only demonstrate responsible (and sustainable) business practices, but also report on these practices in a relevant and objective way.
The landscape is shifting and with it an understanding that sustainability is not simply one function or siloed domain. It's a responsibility that everyone - as an individual and within an organisation - needs to own.
This shift in perspective has raised the visibility of sustainability, prompting meaningful discussions and the production of comprehensive guidance and tools, specifically designed to support family business on the pathway to sustainability.
Sustainability is relevant to all parts of the business, which is why it is so important that it forms a fundamental part of the organisation's vision and strategy. To successfully demonstrate effective sustainability practices, organisations need to do more than implement policies and procedures.
It is not just a top-level initiative. Sustainability needs to permeate organisational thinking. It necessitates a tone from the top, which fosters a culture and understanding of sustainability - from the boardroom to the shop floor. One that weaves sustainability practices into the fabric of the business, and integrates into business thinking, operations, planning and activities to be truly effective.
To achieve this, organisations need to develop interrelated strategies and objectives across the business. The Polaris initiative (available via the Institute for Family Business) advocates an assessment tool, developed in collaboration with B Corp, which provides a comprehensive framework to evaluate, and set strategies and objectives on aspects of business governance, employees, community, environment, impact business models and family governance.
By applying a sustainability lens across the business, we seek to introduce and reinforce an interrelated holistic perspective of the business and its activities, its stakeholders, the opportunities and specific risks that could affect the business.
This interconnectedness has a propensity to drive often intangible and significant benefits that elevate the significance of sustainability within, and throughout, the business.
Successful family companies usually seek steady long-term growth and performance to avoid risking the family's wealth and control of the business. The successful ones tend to be committed to more than just profitability, and have expanded from their entrepreneurial beginnings, by overcoming and adapting to unique performance and governance challenges.
Family businesses are often called upon to be the caretakers of their communities and their environment. They are usually considered the main job creators and innovation drivers in their respective economies. It is widely demonstrated that family businesses take these responsibilities seriously, but there is rarely a formalised approach - to if, and how, these goals are part of their corporate strategy, and whether they are aligned with core business activities.
In their day-to-day management, family business leaders often have little time to formalise their approaches to responsible management, let alone communicate them.
Sustainability in practice
Alistair Macphie, Chairman of Macphie, a B Corp certified family business, has been pioneering CSR and sustainability practices since 1973. Their successes are inherent to what they do, are formalised in a constitution and indoctrinated with articulated values. Their sustainability activities are consistently communicated within the business (on a daily basis), showcasing achievements in the environment and community. This ethos and culture serves to attract and retain clients, suppliers and other stakeholders as well as retaining talent - the average employee tenure is 12-years. As 4th generation food producer and 35th generation farmer a sustainable, long-term vision, robustly embedded within the organisation, has become second nature for all.
In the field of social responsibility, much like other best practice areas, there is no one solution that fits all, especially when considering the widely diverging cultures and institutional settings family businesses operate in.
What might be considered a valid sustainability strategy for one business, may very well not apply to a family business based in emerging markets, for instance. As the context changes, so does the scope and extent of social and environmental challenges. Therefore, strategies need to be adapted to address context, challenges and constraints, such as priorities, focus, human and capital resource.
For example, let's take a consumer products business. They may place a strategic focus on sustainable production practices and packaging, to achieve greater market share and to reach emerging consumers who are focused on 'buying green'.
Many businesses will be typically addressing sustainability issues such as: corporate social responsibility (CSR) and including philanthropy, employee engagement etc, human rights, reducing waste, the supply chain, and responsible sourcing.
Family businesses can make a big leap by realising that sustainability is more than just something they might support or engage in. Done properly, social responsibility concepts can seamlessly integrate sustainability into all levels of a family business' goals and decisions. The 'lean and mean' structure of most family businesses naturally supports sustainability when it comes to being efficient with resources.
Based on the premise that family business base their activities around deeply embedded historical culture and values, it can be argued there is more need to formalise this 'good doing' - to provide more structure, to leverage and communicate these efforts to the world and stakeholders, and differentiate from publicly owned business.
Why? Families often underestimate the benefits of formalising responsible business actions, and how it can benefit their reputation and profitability. Whether it is how they treat their employees or what environmental practices they have in place, the community at large will feel more involved with the family business brand if these actions are well communicated.
In many recent, documented cases, businesses have found a correlation between their sustainability activities and their profitability.
Cal Bailey, Sustainability Director cited that sustainability initiatives developed at NG Bailey, have attracted new business opportunities and helped underpin client relationships, with particular interest around their apprenticeship scheme which has trained 6,000 apprentices over 50 years. This is in addition to the creation of their new energy business, which was launched as a result of reducing their carbon and energy usage. Their best practice facilitated innovation and increased profitability.
The importance of creating a legacy for the next generation, which is based on responsible practices, has to be a key mission for the incumbent leaders of family businesses around the world. Formalising sustainability practices of family businesses can reduce complexity; by creating and articulating a cohesive approach, it allows the business and its stakeholders to enjoy the benefits.
The pressure on family business grows, as sustainability has become an integral part of corporate sector discussions around the world. As next generation members join their family companies - a generation that has grown up with the notion of an accessible world that allows direct comparison to individuals and families across the globe - business families are under considerable pressure to hand over a business that satisfies not only international regulations and standards, but also an ethos which bridges a divided economic landscape that has resulted in deprivation.
To enable this, family business owners, leadership, managers and family members must participate. Their participation helps create an organisation that is conducive to implementing plans in a timely, positive and productive manner, with an aim of cohesion, trust and shared goals.
Kydd Boyle, a Fifth Generation Member of the Scott family, owners of Sandaire Investment Office, is aware of the increasing pressure on the next generation to lead a transparent and accountable business. As part of discussions in the past year, the family has discovered what they are already doing - in terms of responsible investing - to better know how these efforts can be enhanced. Despite distance (geographically and as 5th generation from the Founder), the younger generation is finding commonality in their desire to be stewards of more than wealth; combined with a desire to be stewards of the environment, of wanting to do things differently, as well as achieving financial return and impact. This exploration, and deliberate decision making, offers opportunity for cross-generational exchange, which facilitates challenging and robust ideas, concepts and knowledge. The organisation can then be better prepared to achieve enduring success, and better navigate obstacles that it encounters over time.
With all the advantages that may come from a family structure, family business is vulnerable to the same pressures as other businesses. As they attempt to adapt to globalisation, changing value systems and a revolution in technology and communications, it remains a challenge for sustainability minded family businesses to balance their commitment to creating and growing wealth, with long-term stewardship.
The importance of family business to the global economy is undeniable. They account for two thirds of all companies around the world and 50%-80% of employment in most countries. With that kind of global impact, and by virtue of not being encumbered by financially fickle shareholders, which can pressure public companies to maximise profit (come what may) - there is immense opportunity for family businesses to help influence, establish and build the critical mass needed for sector and market transformation.
[1]Within the context of this article, we aim to demystify sustainability for family business; so that a layperson can understand the key issues, questions and values involved. We use the term sustainability, synonymously with corporate social responsibility (CSR), social responsibility, responsible business, and stewardship.
[2]Bruntland Report, 1987
Pioneers for Change is a seed-bed for innovative thought. An activator of personal potential. A catalyst for collective energy. A community to drive social change.
Our annual, international Fellowship is open to anyone aged 28 - 108 years old. We gather change-makers -- a business person, a community person, an investor, a thinker or doer -- who are willing to harness their talents, energy and resources as a force for good. Pioneers for Change is an initiative of Adessy Associates.
Adessy Associates believes social and business objectives are mutually reinforcing. We equip and enable organisations for a sustainable future, by focusing on benefit for people, planet and profit. Our bespoke services harness sustainability, innovation, consciousness and purpose. We are proudly B Corp certified.
About Leesa Muirhead
Leesa is the Founder of B corp certified Adessy Associates. As a collaborator, gentle disruptor and entrepreneur, she has 20 years experience working across Corporate Social Responsibility (CSR), sustainability, philanthropy and responsible business.
Support HuffPost
The Stakes Have Never Been Higher
Related
Popular in the Community