"Transparency of information is key to making sustainable choices."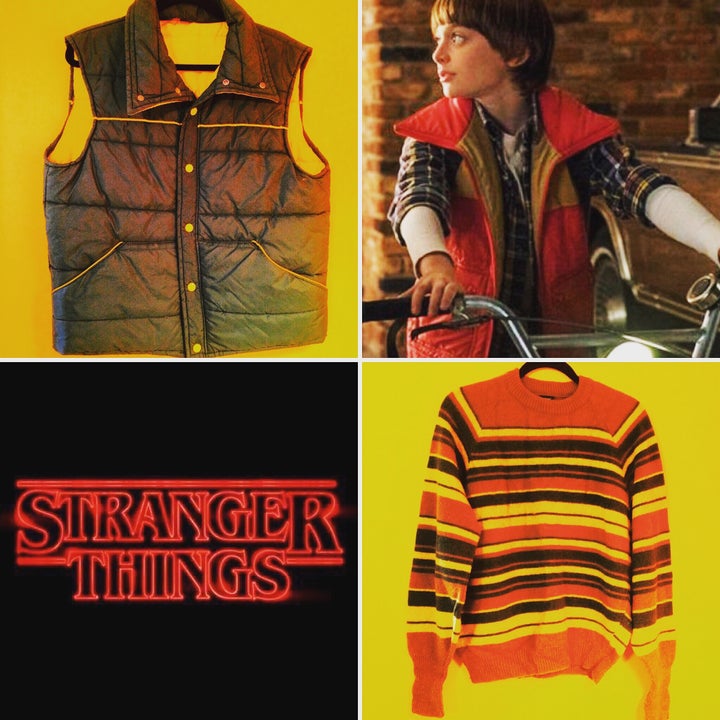 Demystifying Vintage Apparel
As a vintage apparel buyer shopping those styles, I'm finding some strange things: clothes that are a dead ringer for vintage but "Made in China." Contemporary brands are making vintage-inspired styles using increasingly extreme tactics, like frayed labels, to increase sales.
Because transparency of information is key to making sustainable choices.
Knowing what looks vintage versus what is vintage is important. You can't beat vintage's sustainability: a post-consumer product satisfying the three R's of sustainability—reduce, reuse, recycle—and providing jobs, to vintage sellers like myself.
There is a mystique about vintage—more than the romantic aura of the past. Like Friedan's Feminine Mystique, there's a fuzziness about its meaning exacerbated by profit motives and a desire to maintain the status quo.
"Don't mistake mystique for capitalist returns. Don't be controlled or fooled. For me, it's unromantic to be manipulated, purposefully confused or lured into supporting brands that employ harmful, unsustainable and non-transparent labor practices."
What is vintage apparel?
The term "vintage" is relative; it changes with time. So, from the start, the term is elusive. Meaning "from an earlier time," functionally it refers to items at least 20-30 years old and as far back as anything not yet "antique," generally 100 years old or more.
Currently, the sweet spot for vintage items is mid-century, the 1950s-1980s, with the earlier decades leaning closer to antiques and the 90s closer to contemporary. The tail end of a vintage period would normally register a weak signal on the vintage meter, but the 90's interest in vintage, which had been brewing since Bowie, grew into a popular street style, making it an unusual decade destined to become a vintage period about vintage.
Quality and production are defining factors to consider when shopping. When you find yourself asking "Is this vintage?" consider the following.
Antique clothes were custom made; early 20th-century clothes were custom made or mass produced. Mid-century clothes were custom or union made; and, from mid-80s to today, most mass produced apparel in the U.S. is outsourced for cheap-labor production abroad—using non-transparent processes rife with sweat, blood and child labor.
10 Signs It's

Not

Vintage
1. The label says "vintage." Unless the brand incorporates vintage fabric into designs, remember items weren't vintage when they were made. They were new.
2. The label looks vintage but says "Made in China." The fancy label is about brand; the tag underneath is information. Sometimes the brand label includes "U.S.A." or "Established 1968" or "American." Unless it states "made in," it's unreliable. Know where the clothes were made. Look for the plain tag under the label or along a seam.
Before the mid 80s, mass manufactured apparel was made in the U.S.A., often union-made (tagged as ILGWU for International Ladies Garment Workers Union). The union tag is sometimes on a different seam.
Clothing has only been mass manufactured outside of the U.S. in recent decades, due to a combination of economic and policy factors. In the mid-to-late 80s, clothing was made in Korea, Hong Kong or the Philippines.
A telltale sign mass manufactured clothing is not vintage (unless you include the 90s) is if it was made in China, India, Thailand, Bangladesh, Vietnam, Indonesia, Guatemala, Mexico, Sri Lanka.
Companies are making clothes—and labels—look vintage, including vintage-sounding names (Faded Glory), vintage-looking names (script lettering for 1950s-60s, chunky fonts for 1970s-80s), purposely yellowed, antiqued or faded fabric, and torn or frayed edges.
3. It looks like designer vintage, but it costs under $50. In a thrift shop* recently, my heart skipped a beat when I saw a wrap dress. Just as I was getting excited ("My, how bright your colors are. My, how well you've aged"), I checked the tag under the label. "Made in China." Nope, not vintage.
* If you're going to buy fake vintage, go to your local thrift shop. All thrift is sustainable!
4. The fabric is contemporary. Spandex, poly/cotton and blends are newer; pure rayon, nylon, wool are older.
5. The whites have a bluish tint. If it's a muddy, gray or bluish white, or has cheap look to it, or makes you feel depressed, it's not vintage.
6. The colors are muddy or offensive. Cheap, modern fast-fashion clothing is made on the cheap. The fabrics, prints and designs will have that more mass-produced look. Colors will be cheaper-looking. Prints may feature colors not complementary. It may attract you like eye candy, but the effect wears off quickly and can make you feel depressed, irritated, or nauseated. Not vintage.
7. It has cheap plastic zippers and buttons. In general, cheap and lightweight buttons and zippers indicate a later period—mid-80s or later.
8. It has cheap metal buttons or snaps. Vintage metal buttons of the past won't look or feel like a cheap alloy, or be hollow.
9. It has cheaper, less luxurious lining. Acetate and nylon are more contemporary; rayon and silk more vintage.
10. The fit is boxy, or just bad. By the late 80s, styles got increasingly boxy and ill-fitting. Cheaper designs, manufacturing abroad, the drive for greater profit. You wonder whether a boxy, oversized trend was a cover for bad construction. Higher quality vintage clothes have a more tailored fit.
Keep the Romance, Ditch the Mystique
Don't mistake mystique for capitalist motives. Don't be controlled or fooled. For me, it's unromantic to be manipulated, purposefully confused or lured into supporting brands that might employ harmful, unsustainable, non-transparent labor practices.
Including vintage in your sustainable apparel strategy is smart and responsible. Equipped with information, you can approach it more intelligently. If you haven't incorporated vintage into your wardrobe, I think these tips will help build your capacity to participate in this earth-friendly choice that empowers individual style and creativity.
I'm looking forward to watching the last episodes of Stranger Things over Halloween.
Inspired by the show, I'll be featuring 70s and 80s vintage on our Instagram page as well as posts on fake v. real vintage labels, using hashtags like #IsThisVintage #VintageOrNot #RealVintage #FakeVintage. Follow us on @bepolymathic.
(P.S. Don't forget to shop sustainably for Halloween: thrift for pre-made costumes, vintage for the real thing.)
Popular in the Community