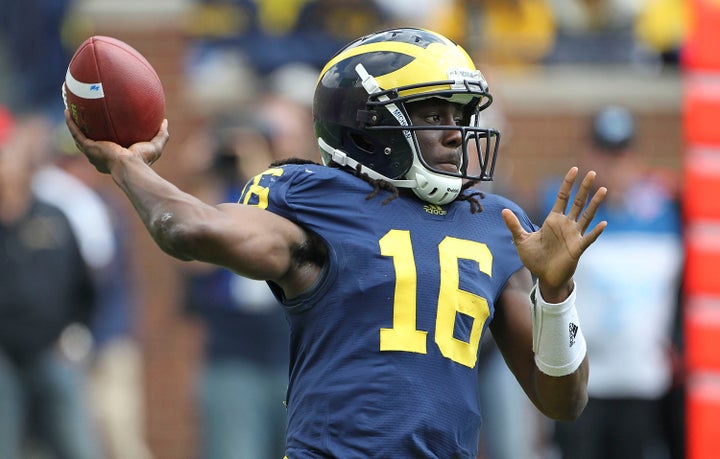 It seems that the Twitter account of University of Michigan quarterback Denard Robinson was hacked late Thursday morning. A series of angry messages purporting to be from a scorned ex-girlfriend began appearing in Robinson's timeline at about 11:40 a.m.
The Twitter account with the handle @DenardX was opened on Sept. 12. It is not a verified account but was the subject of a story on ESPN.com just one day after it was activated. As of Thursday, more than 27,000 people follow @DenardX, including several current UM players and Wolverines beat reporters.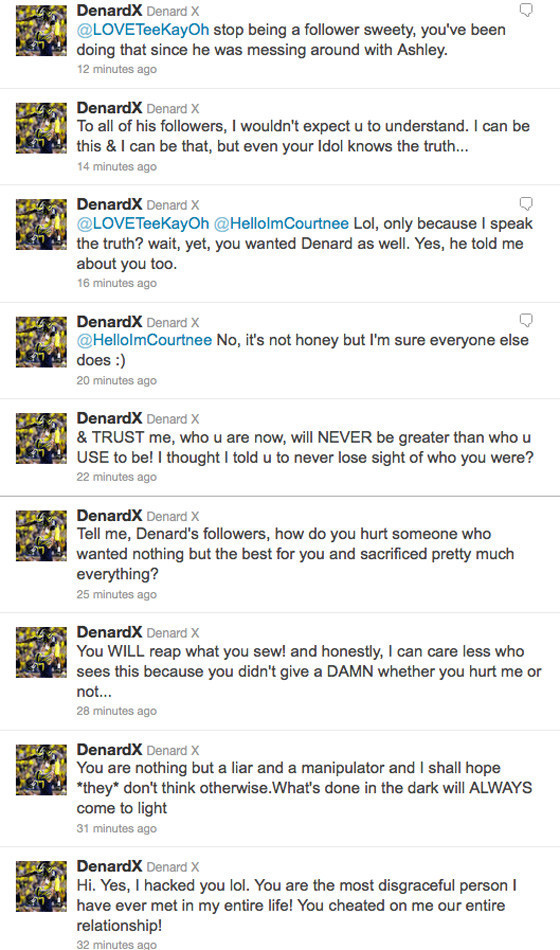 Shortly after noon, the account disappeared from Twitter and anyone looking for it was directed to a "Sorry That Page Does Not Exist" stub. The account would go live once again shortly thereafter with the tweets from the alleged hacker removed. After the account reappeared, the next tweet came from @HelloImCourtnee, who has a protected account.
Denard X This page has been recovered by @HelloImCourtnee. You're in safe hands now baby. That's Courtnee's Stand :)
Shortly after the tweet from @HelloImCourtnee, Robinson's account was pulled again. This time the error page decreed "Account Suspended."
Popular in the Community