Denim dresses are practically a required wardrobe staple for every little girl. You probably wore them to playdates and birthday parties, and also to the more refined affairs of your childhood -- you know, like Picture Day at school. Basically, they're the toddler-to-tween version of the LBD.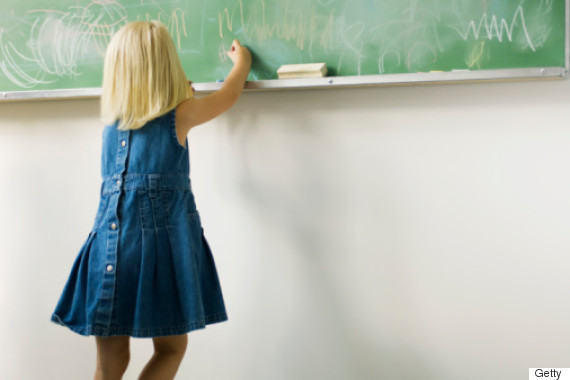 And just like we've grown up, so have denim dresses.
While it's easy to find adult-sized versions of the denim jumpers of our youth, there are also more sophisticated silhouettes on the market. Whether you're looking for a high-end designer or a big-box brand, labels are offering chambray creations that will delight your inner child and stylishly dress up your outer woman.
We've rounded up 16 denim dresses that will do just that. Check them out and let us know which ones you love in the comments section below.
Top row: Rowme denim flare dress, $20; Zara denim dress, $60; Preen Line "Alabama" dress, $556; See by Chloé embroidered denim dress, $472.
2nd row: See By Chloé stripe print denim dress, $339; Zara embroidered denim dress, $80; Miss Selfridge "Flippy" denim dress, $68; Karen Millen denim shirt dress, $205.
3rd row: Coldwater Creek shirt dress, $100; Daniel Silverstain denim/leather combo dress, $1,340; Tory Burch embroidered chambray dress, $325; Stella McCartney cutout denim mini dress, $810.
Bottom row: Dorothy Perkins denim floral dress, $31; Boohoo "Emma" acid wash denim skater dress, $30; Kenzo "Dots and Stripes" denim jacquard dress, $485; LUCLUC denim dress, $27.