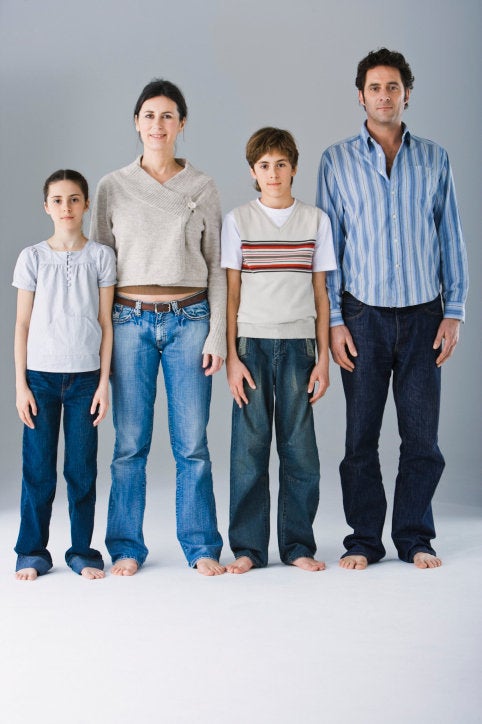 How do you motivate men to shop for clothes?
This is a question that must puzzle retailers endlessly. But Denim Lounge, a store just around the corner from the Hancock Building downtown, has come up with a pretty likely answer: beer and women. Specifically, delicious locally-brewed beer and lingerie-clad models.
This Friday night, Denim Lounge is hosting a "Boys Night Out." Here's the skinny: models will be strolling the store in undergarments from G Boutique, giving guys consultations on their denim selections. They'll also be willing to try on women's jeans, in the highly unlikely event that a patron is looking to buy denim for another model-proportioned female in his life. Meanwhile, complimentary glasses of Half Acre beer will also be going around.
Also, all merchandise, jeans included, is 25% off, for those guys who aren't "just looking."
We're fairly certain that plenty of the beer will be gone by the end of the night. The Denim Lounge folks are gambling that some pants will also come off the shelves -- to that, we can only say "good luck."
What: Denim Lounge's "Boys Night Out"
When: Friday, October 8, 6-9 p.m.
Where: Denim Lounge
43 E Oak St., Chicago
Price: 25% off all merchandise
Calling all HuffPost superfans!
Sign up for membership to become a founding member and help shape HuffPost's next chapter