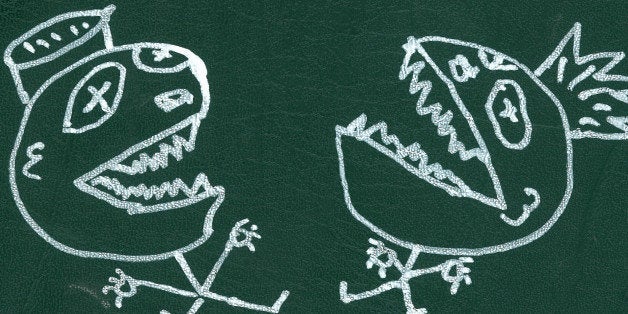 Rejected Covers is an ongoing series for which artists reveal their inspirations and unused design ideas for popular titles.
Corral is the designer behind a slew of recognizable covers for books by Gary Shteyngart, Chuck Palahniuk and Junot Díaz. Denis Johnson is a National Book Award winner and Pulitzer Prize finalist.
I hadn't read Denis Johnson before The Laughing Monsters and I quickly fell in love with his writing. There's a hyper-masculine quality to this world and yet it never feels forced or contrived. He introduces us to three strong characters, each a professional liar, so the more you get to know them over the course of the novel, the less you trust them, and the less you can trust what you think you've come to know about them. I won't dare break down the novel, I'll leave that to the professionals. Denis Johnson uniquely lent his hand with the jacket copy and wrote, "Their journey through a land abandoned by the future leads Nair, Adriko, and Davidia to meet themselves not in a new light, but rather in a new darkness."
To kick off the design process, the author sent us an image of the binder he kept his manuscript in. Denis has generously let us share it here saying, "Get me started on my real career." So here's his debut as a visual artist; his sketch is what I like to think of as three-quarters Basquiat, one-quarter ninth grade geometry class. I love the two joyful skulls -- violent and rapturous somehow with their grins and sharpened teeth. Denis also suggested that we take a look at the paintings of Ronald Sloan, an outsider artist who creates macabre, almost Goya-esque paintings. These images were menacing in a lot of ways, but there was almost a childlike regard to that danger, a joy in the face of it.
We tried different solutions with Basquiat's work and more traditional African imagery for contrast, but felt the author's initial suggestion was the right path to go down. Bringing skull-like drawings into the cover design captured this duality of humor tinged by death. The gold color relates to the treasure-hunting, "get rich quick" aspects of the plot, and is in contrast with the skulls. Incidentally, the crowned skull is a motif in Basquiat's work, and an element in Denis's original drawing. The title itself, The Laughing Monsters, is so evocative, and anything Denis does is such a literary event that it was important to also let the title and the author's name speak clearly on the cover.
The final cover is one that I hope conveys just how unsettling this book is and that nothing that transpires is ever black and white. Denis said it best to his editor here: "I'm not trying to be Graham Greene. I think I actually am Graham Greene."
Below is Denis Johnson's manuscript binder, which served as inspiration for the book's final cover: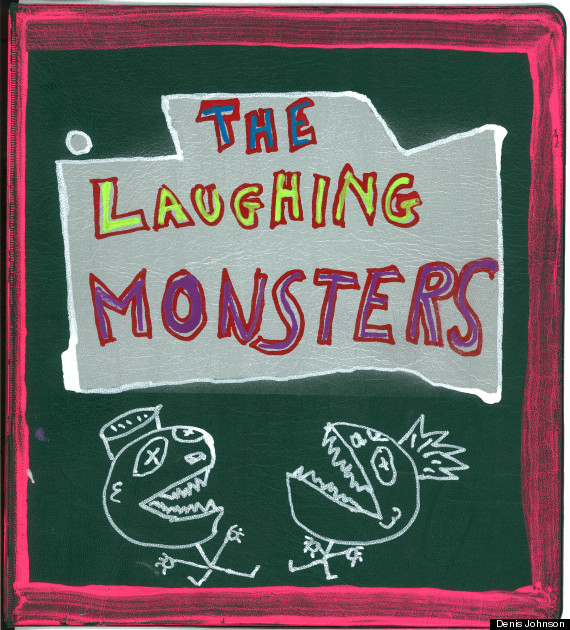 And the completed design: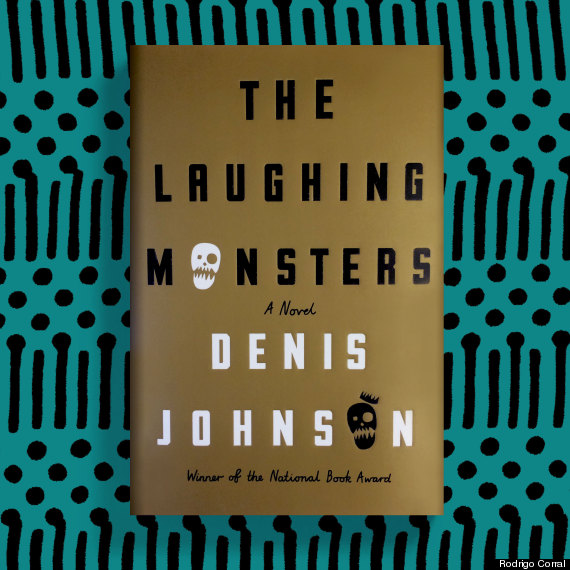 Related
Before You Go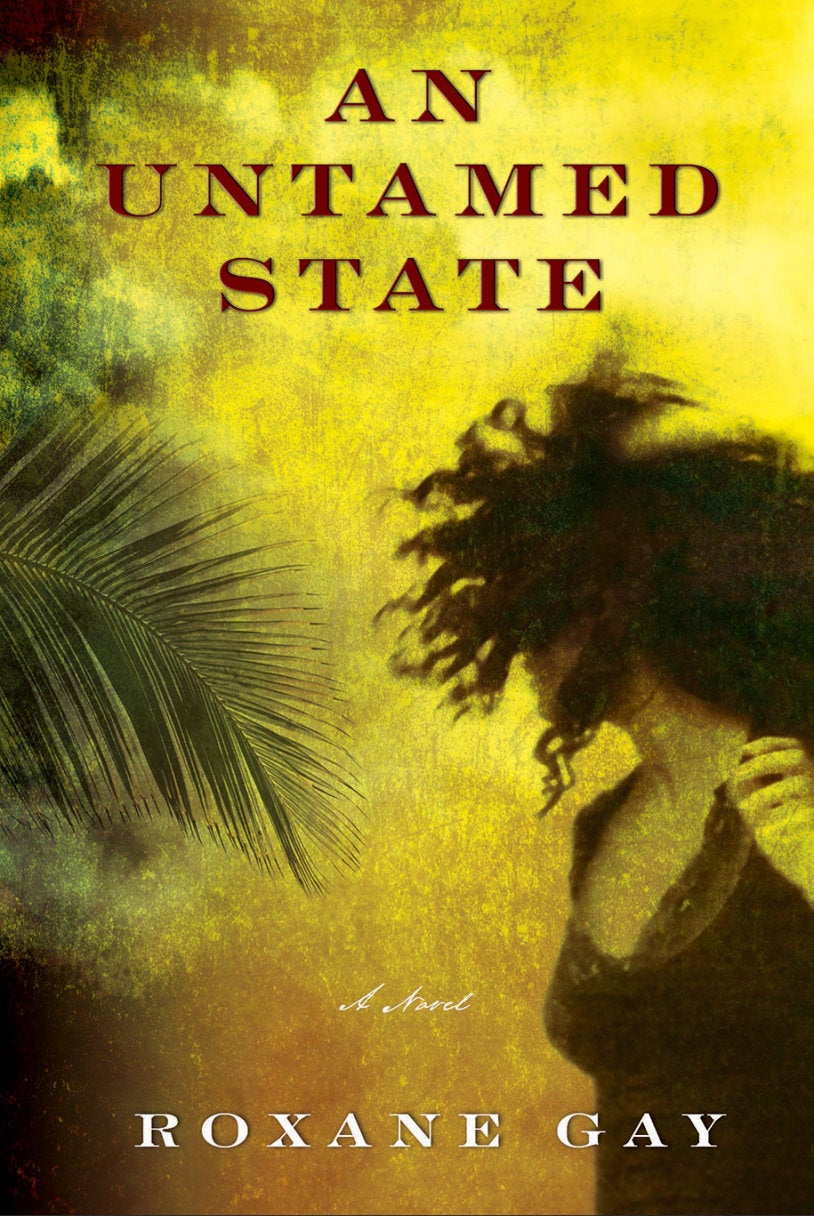 9 Writers Who Are At The Top Of Their Game
Popular in the Community