A prominent Russian member of parliament turned exiled critic of Russia's president was shot dead in the center of Ukraine's capital of Kiev on Thursday. One day earlier, a lawyer associated with the family of a murdered Russian whistleblower was grievously injured after falling four stories from his Moscow apartment.
The two cases have brought renewed questions about whether the Kremlin is violently targeting critics at home and abroad.
In both incidents ― the murder of Denis Voronenkov in Kiev and Nikolai Gorokhov's defenstration in Moscow ― Kremlin opponents were quick to claim that the Russian government played a nefarious role. Ukraine's President Petro Poroshenko called Voronenkov's killing a Russian "act of state terrorism," while Gorokhov's associate William Browder said the fall was "extremely suspicious" and raised the prospect of foul play.
The impulse to suspect the Kremlin of being behind a political assassination doesn't come as a surprise, given that opponents of Russian President Vladimir Putin have a well-established history of being fatally poisoned or dying unnatural deaths. But the rush to classify the incidents this week as part of a policy of targeted killings while the facts are still murky also highlights the level of suspicion surrounding Russia's government.
"Nowadays we're in a situation where if anyone dies in Russia, or anyone of note who is a Russian [dies], immediately there will be claims that it is a hit," said Mark Galeotti, a Russia expert at the Institute of International Relations Prague.
These claims are often not unfounded, Galeotti notes. But because of the Russian government's secrecy, history of alleged killings and increasingly aggressive foreign policy, a climate has also emerged where the Kremlin is immediately a prime suspect in such incidents.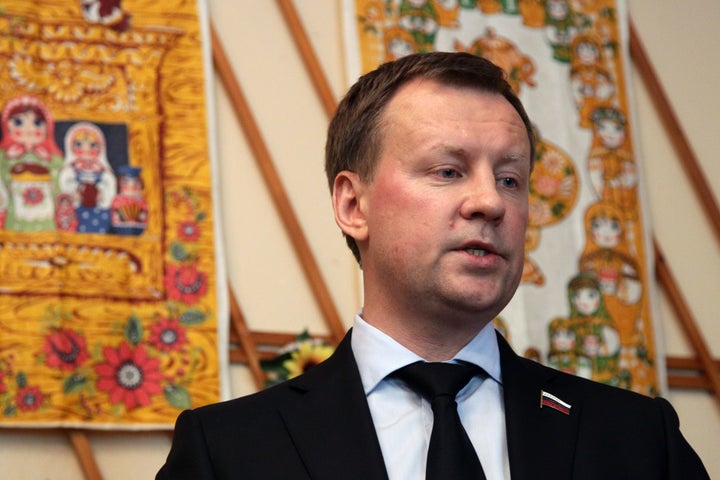 In Ukraine, where pro-Russian separatists are waging a conflict in the country's east, these allegations are especially common. Ukraine's government also blamed Russian involvement for an explosion at an ammunitions warehouse on Thursday.
"It is clear that there is indeed Russian sabotage, there is indeed a Russian policy to put pressure on Ukraine by using violence and terrorist tactics, but not everything is necessarily down to that," Galeotti said.
Galeotti says it's too soon to tell the motivation behind the killing of Voronenkov. The attacker ambushed Voronenkov with a pistol in front of the Premier Palace hotel while a Ukraine special forces bodyguard accompanied the former MP. The bodyguard shot and fatally wounded the assailant, who later died in the hospital ― giving authorities no chance to question him.
Voronenkov had been receiving threats since he fled Russia last year along with his wife Maria Maksakova, amid an investigation alleging he was involved in property fraud ― a case he dismissed as politically motivated. In Ukraine, Voronenkov went from being a Putin supporter to a vocal opponent of his former government and president. He gave numerous interviews in which he made comparisons between Nazi Germany and contemporary Russia, or described Putin's annexation of Crimea as illegal.
Although this would seemingly make him a natural target for Russia, Voronenkov also drew criticism from Ukrainians and Russian opposition members who viewed his about-face as insincere. The Russian government, meanwhile, called allegations of its involvement in the murder "absurd."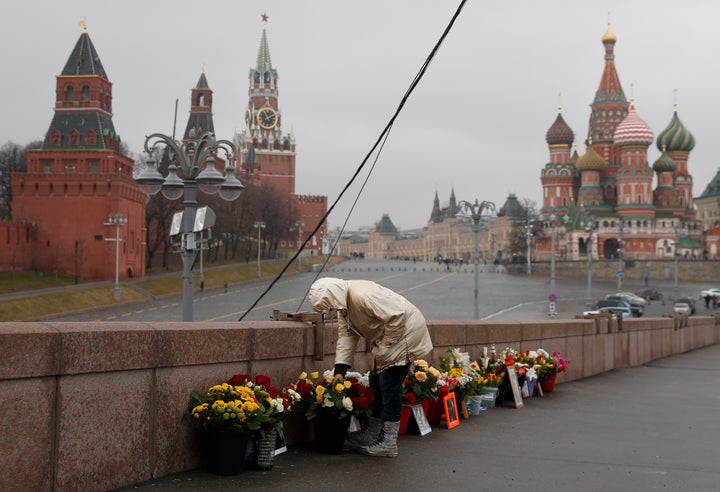 The conflicting statements and details of Voronenkov's killing have echoes of the incident involving Gorokhov the day before. Russian state media claimed that Gorokhov fell while trying to lift a bathtub up to his apartment, while his associate Browder wrote on Twitter that Gorokhov was "thrown from the top floor." Gorokhov is the family lawyer of Sergei Magnitsky, who mysteriously died while in Moscow's custody after accusing Russian law enforcement of committing fraud worth hundreds of millions of dollars.
The opaque nature of these incidents means there's rarely any immediate evidence or proof of whether the Kremlin was involved. Instead, the rapid reactions from governments and politicians show how heightened current tensions are surrounding Russia in international relations.
"These [incidents] are all Rorschach ink blot tests. They tell you far more about your own expectations than what is in front of you," Galeotti said.
But given the long list of Kremlin critics who have been killed in recent years ― opposition politician Boris Nemtsov was shot and killed in 2015, for example, and former spy Alexander Litvinenko was poisoned a decade earlier ― it's not surprising there is such heavy suspicion.
CORRECTION: Due to an editorial error, this article incorrectly suggested that Nikolai Gorokhov had died from his injuries.
Related
Popular in the Community