Ahead of her runway appearances for Chromat and Addition Elle last week, Bidot spoke intimately with The Huffington Post about her personal experience with body image growing up, how she plans to pass on her body positive mindset to her 7-year-old daughter and why she wants everyone to know there's no wrong way to be a woman.
Take a look at the conversation with the model, of Puerto Rican and Kuwaiti descent, below: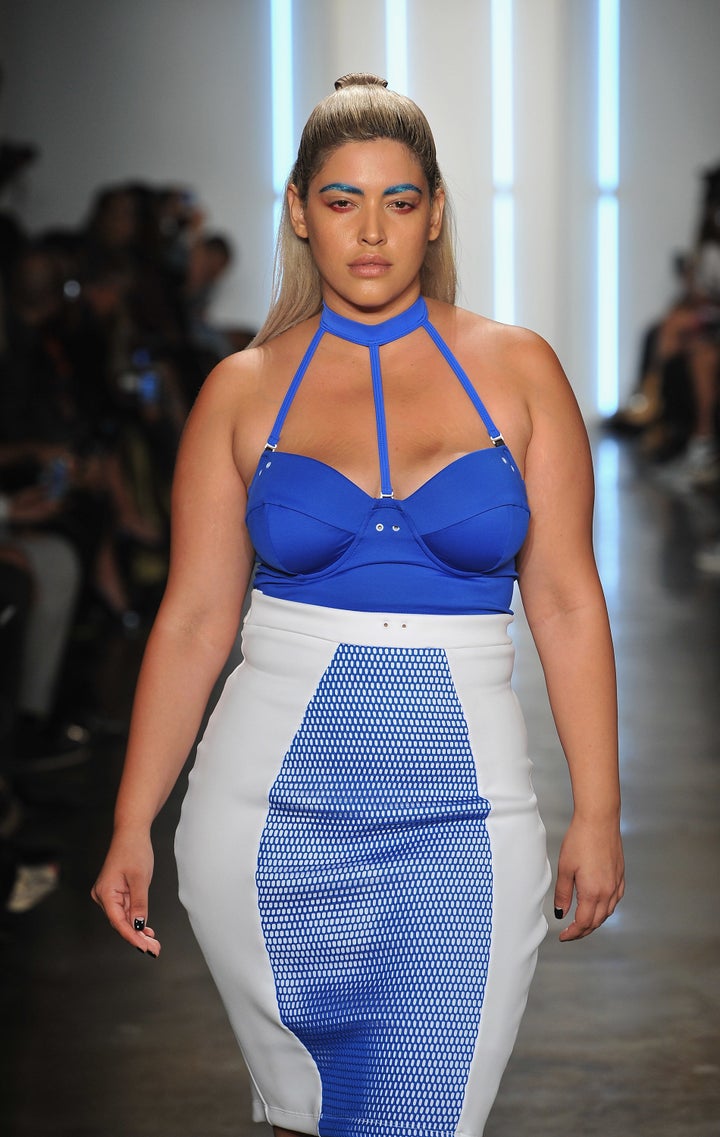 Curves are a common beauty standard in the Latina community. Do you think there are certain body struggles that are more common among Latinas?
Totally, I think there are a lot of expectations. I did a thing for HBO Latino for "Habla Women" and one of the woman talked so much about how we're expected to be almost this perfect woman. We have to be super sexy but we have to be super classy. We have to have our curves in all the right places and have our red lipstick on and our heels on and be the perfect mother. I think there's so much pressure as a Latin woman to be perfect, and none of us are perfect in any which way or form.
Growing up, because my mother struggled so much with her weight, it could've gone one way or another. She could've pushed all those insecurities on me and I could've been miserable -- [but] I refused to be. I just knew there was something bigger. I just couldn't understand why to me the most beautiful girl in the world couldn't understand she was beautiful. And I remember thinking she was more beautiful the bigger she was because she was more comfortable when I would lay on her [laughs] -- which she doesn't want to hear. But I was never ashamed of her and I felt like her being so embarrassed by her size or never feeling happy or feeling confident really helped me realize what I didn't want to lose my life dwelling over.
And now you're a mother. In this information age -- in which kids have more access to images that promote impossible body standards -- how do you think we can teach children to love themselves?
We're in a different generation than when I was growing up or when my mother was growing up. I saw when the entertainment industry changed as I was growing up and how much that helped push my confidence level. I think we always think that there needs to be a conversation with kids or there needs to be a way to teach them, but I think what we're doing on our end is so much of what is going to help them in the long run because being able to look at a billboard and see people that they relate to, to be able to see those people on TV or owning businesses -- I think that's the conversation that is unspoken and that they're not going to have to worry about.
How do you plan to teach that kind of body positivity to your own daughter?
I keep wanting to figure out that there is a science to how I'm going to help her feel beautiful or understand that about herself. But I think just traveling with me, going to photoshoots, hearing me talk, the way [I] feel -- kids are a direct reflection of you. I feel beautiful therefore she feels beautiful. She doesn't see that there is a problem, she doesn't see color.
[Kids] don't see those types of things. Those are the things we train the brain to think. No kid wakes up and thinks "oh you're fat" or "you're skinny" and that there's a problem with that. It's whatever their parents show them or what they see on tv that helps mold the way they feel. So I think I try to keep the conversation open and keep breaking boundaries and keep pushing for diversity in all aspects of the entertainment industry because that is what kids are seeing.
Your mantra is "There's no wrong way to be a woman" -- is that because you feel people commonly exclude other women when attempting to be inclusive to curvy women? The once popular "real women have curves" statement comes to mind, for example.
I'm so with you on that wavelength. I do a lot of media interviews and a lot of time they're like "oh well, how can we change the way curvy women feel?" And I'm like, this this isn't a problem just for curvy women, this is an epidemic with women where we don't feel beautiful and we don't understand our bodies and we're not confident enough.
That's why my statement is "There's no wrong way to be a woman," because I don't want in any one way shape or form to make it seem as though I'm pioneering for one or the other. No, I'm here for the woman. I want every woman to feel beautiful. I want every woman to understand their power and be confident and go through life that way and be happy.
Career-wise, it's certainly paid off to hold onto that attitude. You opened the Chromat show for Fashion Week in 2014 and it was quite a revolutionary moment. So how do you feel about the strides the industry has taken to be more inclusive?
It's crazy because rewind to September 2014 and I couldn't believe I was walking one show. I was opening the Chromat show and then I closed the Serena Williams show in front of Anna Wintour. I never thought runway would be my thing nor did I think plus-size modeling would be nor did I think I'd be that girl who would be at the forefront of change and walking these runways.
There's so much I think has changed as far as Fashion Week all together. From Mercedes-Benz no longer being involved to designers really stepping up and admitting and understanding that the woman requires change. Change is something they're willing to give now. The conversation is out there. Change is no longer something we're waiting for. It's just a matter of seeing how big it gets.
This interview has been edited and condensed for clarity.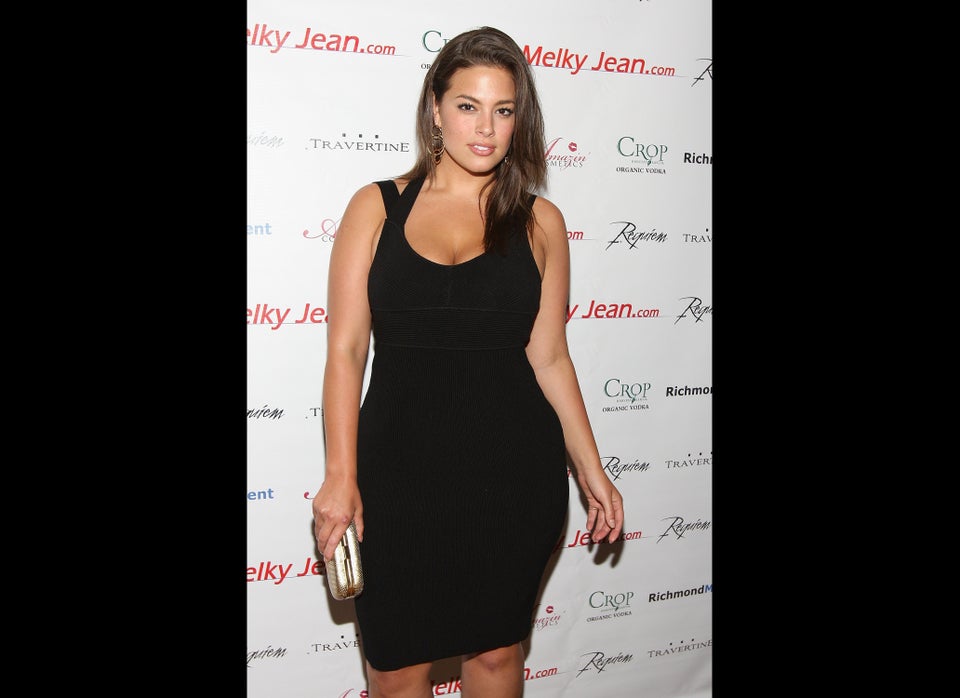 Curvy Models
Popular in the Community