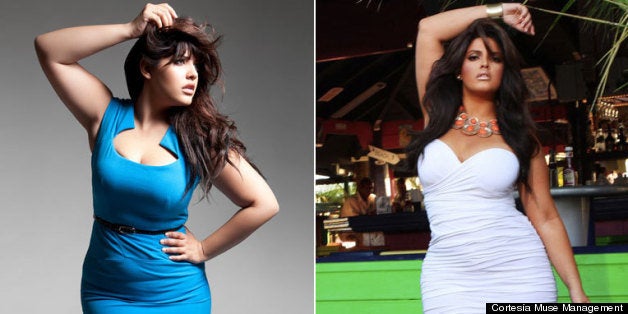 Puerto Rican/Kuwaiti Denise Bidot is among today's plus-size models. She has been the face of several campaigns, such as Macy's, Nordstrom, Old Navy, Lane Bryant, and Forever 21. She has also been part of the "Curvy Girls" show (NuvoTV), which shows 4 plus-size models on their road to success.
Bidot, 26, began her career as a model 6 years ago; now, she wants to use her work as a platform to inspire other girls and help them accept their bodies.
Have you always been a plus-size model?
Actually, I never dreamed I could become a model. At first, I wanted to be an actress. I knew since I was young that my passion was in Arts, so, as soon as I turned 18, I moved from Miami to Los Angeles to pursue my dream. It wasn't easy to get many opportunities in acting, so I started doing makeup and that's how I was discovered [as a model].
What does it mean to be a plus-size model to you?
Being a plus-size model is quite gratifying. I get to inspire women all over the world so that they love their bodies and I can also play dress-up while traveling around the world. Six years later, I still can't believe that my life is a dream come true.
Do you think that being multi-cultural has helped you anyhow?
When I began modeling, there barely were Hispanic plus-size models, let alone Middle Eastern. I remember struggling in order to find the place I'd best fit in this Caucasian-dominated industry. Luckily, I believed in myself, and I began moving forward one step at the time, and in little time I got where I needed to be. As they say, hard work does have its rewards. It's beautiful to see more diversity in the plus-size community nowadays. There are extremely talented girls representing every ethnic group.
Is there anything from the Puerto Rican culture that prevails in you?
Passion and love, not only for the Puerto Rican culture, but for Hispanic culture in general. Everything I do, I do it with love. Being part of a family that unconditionally supports and loves you is a great blessing. It's because of them that I treat people with respect, no matter who they are. I am a very passionate person as well, and I love the industry I am part of; it constantly inspires me.
The woman you admire the most is … My mother will always be the person I admire the most in the whole world. I am a single mother, and no matter what happened, she always had the time to love me and make me know that I could be whatever I wanted to be.When she was young, she struggled with her weight. This inculcated in me self-acceptance. I learned that her beauty was not based on her size. She was the most beautiful woman to me, even if she was large. My mother has since learned, ironically through my profession, that it is time to try to change who we are and to love what we are made of. I love her so much, and it's a blessing to be raised by such a strong woman.
Beyond weight, how do you think a plus-size model is compared with a regular model?
Honestly, there is no difference. I believe we all should be called models.
Have you ever had trouble finding clothes that look good or fit your curves well?
There was a time when it was harder to find clothes for curvy women, but, fortunately, there are many options nowadays. The plus-size consumers have expressed themselves and have used their voice to ask for what they want from brands; and they have been heard. The fact that there are more designers and people that take the risk means that there will be something for everyone. And my style has evolved. I have learned what brands fit better; shopping is like heaven for me.
Which are your favorite clothing lines?
I think about fashion as an adventure, so I like to mix pieces from different designers, such as BCBG MaxAzria, Vince Camuto, Theory, Alice + Olivia, and Diane von Furstenberg. I also like to shop online, where I can find anything from brands like Asos, Fashion to Figure, and Madison Plus.
A message for all those girls who struggle with their weight on a daily basis would be…
Learn to love yourself, not to get someone to love you, but because happiness is everything. Be healthy and enjoy life.
Before You Go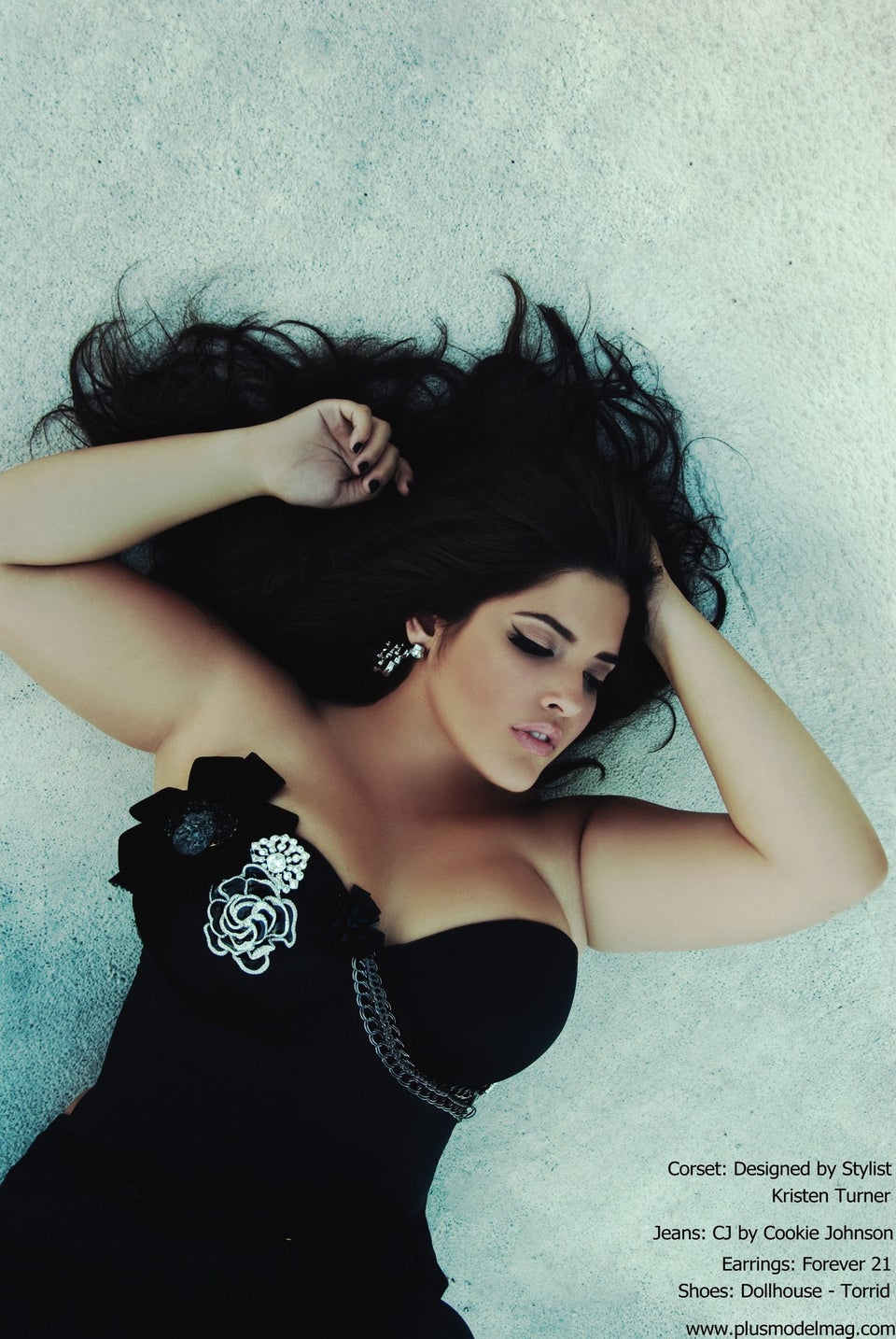 Denise Bidot