Denise Helms takes it back.
Frustrated by President Barack Obama's reelection Tuesday night, the 22-year-old woman voiced her displeasure in an angry post that was quickly picked up by national news outlets. "Another 4 years of this (N-word)," Helms wrote. "Maybe he will get assassinated this term."
Helms lost her job as a store manager at a local Cold Stone Creamery, and the Modesto/Stanislaus NAACP contacted Cold Stone Creamery officials about the incident. According to the Modesto Bee, the store received about 20 angry messages about Helms on Thursday.
When pressed about the post, Helms said she was not a racist.
"It does [sound like I'm a racist]," Helms said, "but I am not. That's what everyone's been telling me, 'You know, what you said sounded so racist,' and it does, and you know, I take it back. If I could erase what I said, I would."
Helms also said she's been in contact with local law enforcement on a "just in case" basis after receiving numerous threats, CNET notes.
Last week Cold Stone's Twitter feed was besieged by angry tweets, and the company has worked hard to disassociate itself with Helms.
@poojababyy This employee is no longer w/the company. Her comments are outrageous, completely unacceptable & in no way reflect our views.

— Cold Stone Creamery (@ColdStone) November 8, 2012
Related
Before You Go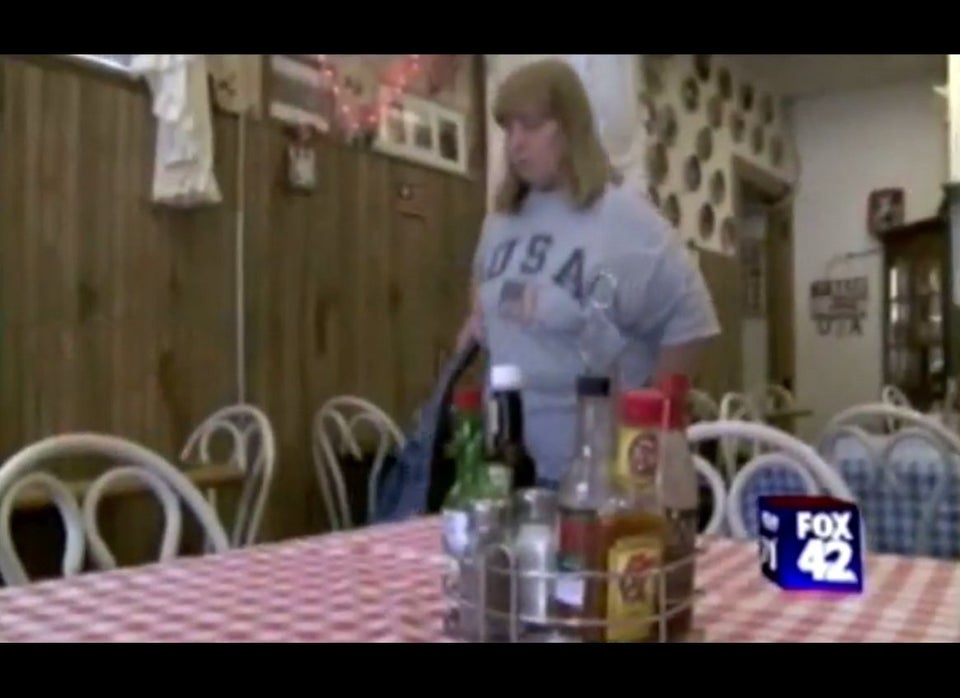 Presidential Small Business Fails
Popular in the Community