Half of the fun of "Watch What Happens: Live" (Sun.-Thu., 11 p.m. ET on Bravo) is watching the "other" guest on the show. Andy Cohen usually has two mismatched guests on, and while he gets up to some crazy things with one guest, the other guest is sometimes notably uncomfortable. Tuesday night's uncomfortable guest was Tamra Barney of "The Real Housewives of Orange County."
That's because it was "Turn Me Tuesday," which meant for Denise Richards that she was challenged to "turn Andy Cohen heterosexual." And she certainly gave it the old college try, complete with a lap dance and a very erotic licking of a lollipop.
While Cohen was mostly laughing, his "Hetero Meter" was registering success for her. Were it measured by the screams and shouts from the audience, then she definitely succeeded in her task. Cohen ultimately admitted that her sexy moves had him turned on a bit.
Barney, on the other hand, wasn't the least bit impressed with the lap dance. She wanted no part of it, and mostly looked on awkwardly as Richards worked her sensual magic on the host.
"Watch What Happens: Live" airs Sundays through Thursdays at 11 p.m. ET on Bravo.
TV Replay scours the vast television landscape to find the most interesting, amusing, and, on a good day, amazing moments, and delivers them right to your browser.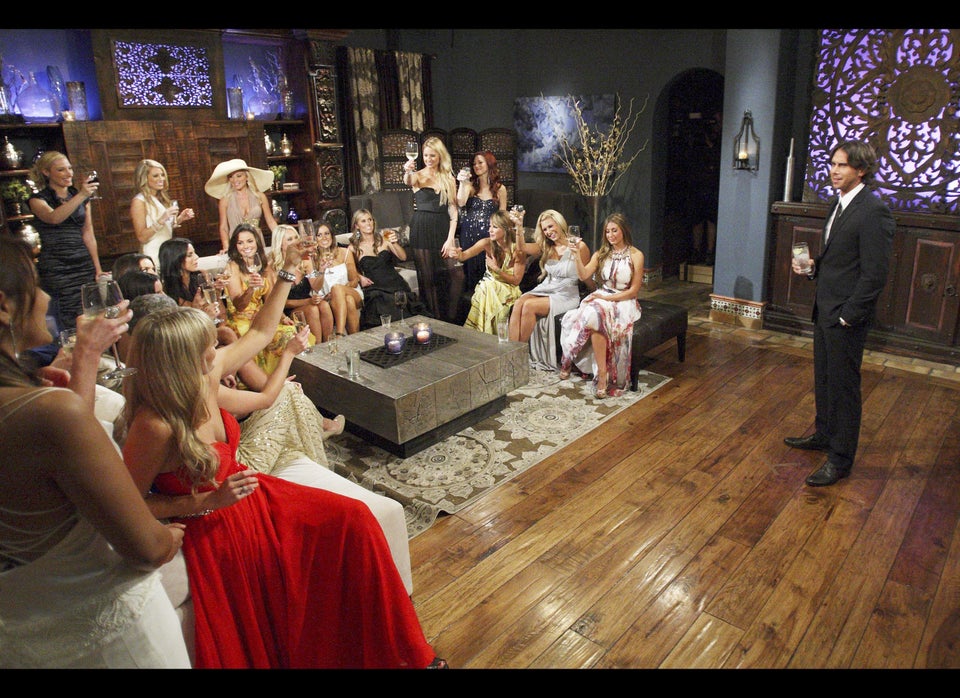 2012 Renewal Index: Canceled, Safe and on the Bubble Shows