The actor-turned-reality star said Monday on Instagram that her health had improved.
The most common causes of an enlarged thyroid are autoimmune diseases like Graves' disease or Hashimoto's thyroiditis, according to Cleveland Clinic, or it can occur when a person is receiving other medical treatments for conditions like cancer. (A lack of iodine in the body is also a common cause of an enlarged thyroid, but that issue has virtually been wiped out in the U.S. due to commonplace items like table salt.)
An enlarged thyroid is usually painless, but it may cause coughing and difficulty breathing. The best way to find out what's causing such an issue is to check with a doctor. A physician can run tests and recommend a treatment plan, whether it's through medication, lifestyle changes like diet, or both.
Richards noted on Instagram that she had excluded gluten from her diet. Although a gluten-free diet can help people with celiac disease or a gluten sensitivity ― both of which can be tested for by a doctor ― there is little medical evidence suggesting omitting gluten will help with an enlarged thyroid.
This was Richards' first season on the "Real Housewives" franchise. She married actor Aaron Phypers, whom she called the "love of my life," on the show. She has two teenage daughters, Sami and Lola, with ex-husband Charlie Sheen, and a younger adopted daughter, Eloise. Phypers was previously married to "Desperate Housewives" star Nicollette Sheridan.
Rebecca Kogan contributed to this report.
This post has been updated with more information about medical conditions that can cause an enlarged thyroid.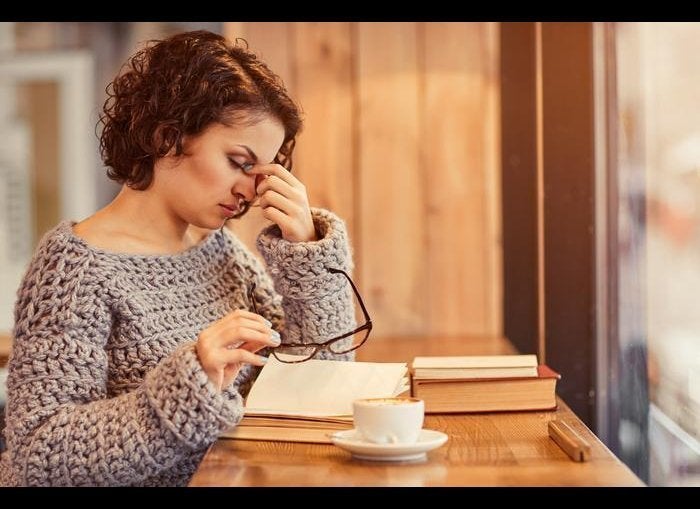 Signs There's Something Wrong With Your Thyroid
Popular in the Community