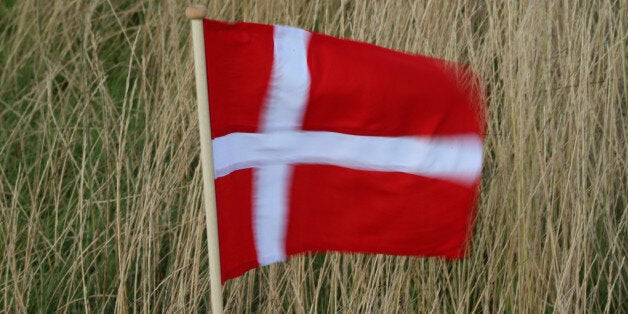 COPENHAGEN -- No country celebrates its democracy like Denmark. But is that democracy still worth celebrating?
During Denmark's election last month, voters threw out their center-left government in favor of the far-right People's Party, which has demanded the reintroduction of permanent border controls with the rest of the European Union. With the number of asylum applicants doubling to more than 14,000, Denmark had already tightened restrictions on refugees from war zones like Syria. Now the Danish parties of the right are holding talks on a common strategy that could make Denmark one of the least welcoming countries for immigrants in Northern Europe.
That effort to make immigrants' lives harder coincides with growing Danish dissatisfaction with its celebrated democracy. Local and regional authorities have limited power, and Danes have limited rights to vote on major issues -- even as the use of popular referendums and citizens' initiatives increases elsewhere in the world. That may be why almost 70 percent of the Danish population do not feel that their opinions are taken seriously when it comes to important national decisions, according to new research by the state's office of statistics.
Such discontent represents a striking departure for the people of Denmark, who are considered among the happiest on the planet, according to the World Economic Forum and the United Nations. And they are among the most engaged: 3.6 million out the country's of 4.1 million eligible voters this year participated in the election between 10 political parties -- a rate of almost 86 percent.
By tradition, Danes show their happiness and engagement by waiting for the voting results together and talking out their differences over beer. The competing political parties gather in the parliament for "Democracy Nigh," or "Snapstinget" -- literally the Liquor Parliament.
I covered the election as a journalist for the Swiss Broadcasting Company, and so on election night, I found myself surrounded by happy Danes shouting:
That's Danish for "good luck!" and "cheers!" All around me, ladies and gentleman of all ages toasted their big plastic glasses full of a product from a big domestic brewery, Carlsberg, a global corporation that invented the slogan: "Probably the best beer in the world." (It is currently trying to expand its reach by adding its beer products into shampoo and body lotion. The ads joke that customers should "shower responsibly.")
The drinking concluded a brief election campaign accompanied by enormous public outreach that went far beyond party-sponsored activities and events. By tradition, many associations and companies use election time to organize sit-togethers, roundtables and information efforts, to discuss public affairs in general. For weeks ahead of an election, people across Denmark can choose to visit a democracy breakfast at the next farm, participate in a political quiz at the local newspaper house or have a beer with local candidates at the next pub. These candidate-at-the-public opportunities are called hygge in Danish, a word that means nothing more than having a good time together.
The British author Helen Russell, who wrote The Year of Living Danishly: Uncovering the Secrets of the World's Happiest Country, makes a similar point: "The Danish have a deep contentment with themselves and with their lives, which creates a solidarity and makes people more trusting of one another and less stressed." She adds that "happiness in Denmark is seen as a process rather than a permanent state; something that you actively work at every day by making the most of little things, indulging in pleasure like sex or pastry, working less and being with your family more."
By one o'clock in the morning, the crowd celebrated after all the party leaders had arrived: The stylish Prime Minister Helle Thorning Schmidt, who became famous for shooting a selfie with Barack Obama and David Cameron during the Mandela funeral in South Africa. Lars Lökke Rasmussen, the liberal party leader and former prime minister, haunted by a chain of expenses scandals. And elsewhere, the leaders of seven other parties on the left and right running for seats.
"Skål igen" ("cheers again"), shouted a blonde lady of the conservative party into my microphone, after learning the news, that her party would be represented in parliament again.
There is good and bad in such celebrations. Certainly, a high turnout election in a representative political system (less than one percent of the votes in the election went to parties that won't be represented in the new parliament) is worthy of a toast.
But while such celebration demonstrates the high social cohesion that some might envy, it also is an expression of an increasingly introverted society, occupied and perhaps too contented with itself in a selfish, provincial sense. That is one explanation for the results.
There is a historical reason for this intersection of Danish inwardness and democracy. The country first became a modern democracy only after it had overcome its imperial and colonial ambitions -- and limited itself to being a smaller, homogenous state with just one official language and one state church. Another factor is the extensive welfare state. Once upon a time, welfare was a progressive project, but it has become a genuinely conservative affair, with the anti-immigrant, far-right party as its premier protector. The same is true in other Nordic countries, with right-wing popular parties now in government in Norway and Finland.
The good news is Danish politics requires consensus. As I watched (and drank) on election night in the Liquor Parliament, the previous center-left government lost power by just one seat and resigned on the spot -- and with a smile. The prime minister's probable successor Lars Løkke Rasmussen congratulated her warmly, and started his talks to build a new coalition government the same night. But the real work would have to wait until after the next round.
Support HuffPost
The Stakes Have Never Been Higher
Related
Popular in the Community