After Denmark's government issued ads in four major Lebanese newspapers on Sept. 7 discouraging people from migrating to the country, Danish citizens hit back with a new "counter-ad" in the same four newspapers welcoming refugees instead.
The counter-ad, printed in both Arabic and English on Oct. 2, features a replica of the original statement from the Danish government, but with a post script in red ink apologizing "from people to people" for the government's "hostility towards refugees."
The new ads were made possible after a group of Danish citizens, who named themselves "People Reaching Out," formed a Facebook campaign two days after the government ran its ads in order to raise funds for a response.
Within three and a half days of launching the campaign, the group managed to raise about 168,000 Danish kroner (over $25,000), Ilia Swainson, one of the campaign's initiators, told The WorldPost on the phone Tuesday.
Although the group initially stated on its Facebook page that it needed 200,000 kroner ($30,000) for the ads, it ended up paying only 80,000 kroner ($12,000) for them, Swainson said. The group plans to use the extra funds on direct aid to refugees, although it has not decided on any specifics yet.
The People Reaching Out group isn't alone. On Sept. 16, three Danish women also raised 200,000 kroner ($30,200) through a Facebook campaign to run ads in The Guardian in the U.K. and the Tageszeitung newspaper in Germany, offering a message of welcome to refugees.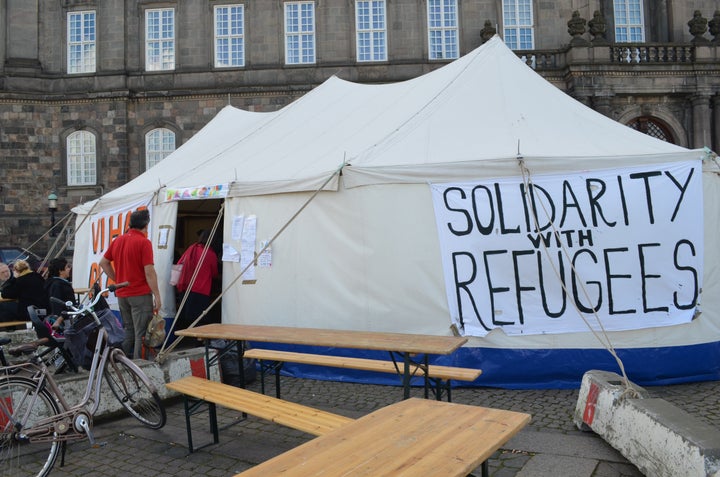 But despite these efforts, the Danish government doesn't seem set to loosen the country's borders any time soon. Earlier this year, the government cut social benefits for asylum-seekers in the country by up to 50 percent -- a strategy intended to make Denmark a less appealing asylum destination, the country's Integration Minister Inger Stojberg said at a parliamentary debate Aug. 26.
On Sept. 25, Denmark opted out of the European Union's plan to share 120,000 refugees across member states, but volunteered to take in an extra 1,000 refugees. Currently, Denmark takes in between 3,000 and 7,000 refugees every year, according to nonprofit organization Denmark's Refugees Welcome website.
In 2014, a record 15,000 people applied for asylum in Denmark, and the country was the second-largest recipient of Syrian refugees per capita in the EU, Danish Prime Minister Lars Loekke Rasmussen said at the United Nations General Assembly last month.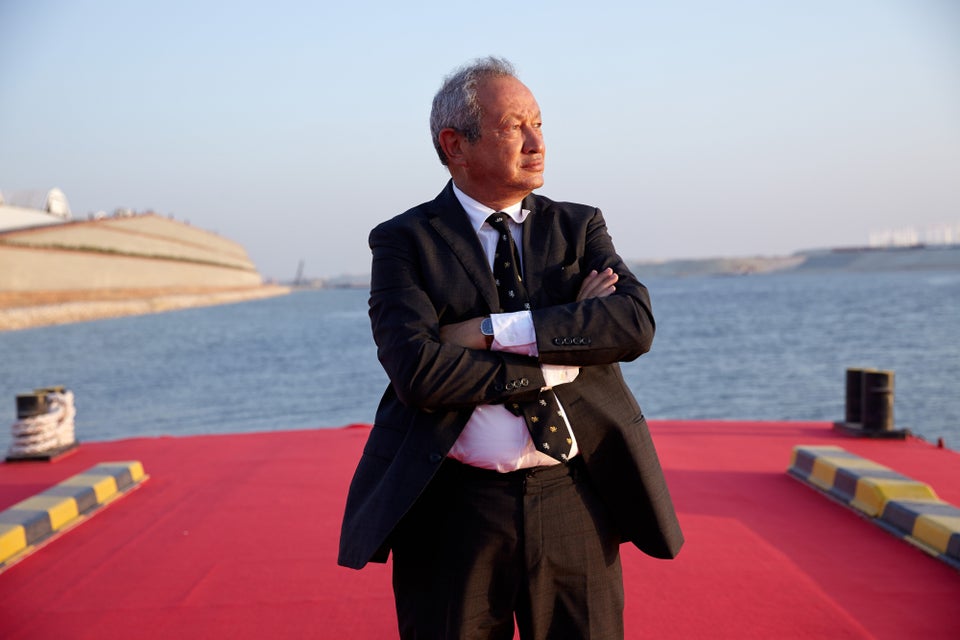 Inspiring Reactions to The Migrant And Refugee Crisis
Related
Popular in the Community