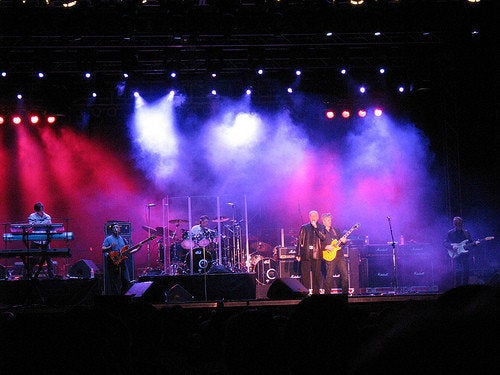 Long before the rock band Styx broke through in the late 1970s with its showy, theatrical style, and decades before a solo career that still attracts hardcore fans of classics such as "Lady," and "Come Sail Away," there was a boy with an accordion on the south side of Chicago. Seven-year-old Dennis DeYoung heard a neighborhood kid play and, more importantly, saw how impressed his own mother was. Suddenly, young Dennis knew that this thing with bellows and buttons and shiny keys was the ticket to winning his mother's approval.
"She was Italian, and that was the law: if you're an Italian son, you must play the accordion," quipped DeYoung, who often uses humor to punctuate both life lessons and reflections on the grand illusion that is rock and roll. "I have figured out over the years that I was always trying to please my mother. It's been my observation that the most successful, ambitious people in the world are desperately trying to please someone who cannot be pleased."
DeYoung was a founding member of Styx in the 1970s, and rejoined the band for several periods in the 80s and 90s in between solo albums. He legally split with the group in 1999 and now performs with a back-up band as "Dennis DeYoung and the Music of Styx."
Those seven or eight years of accordion lessons not only made his mother happy, they laid the foundation for DeYoung's considerable skills on electronic keyboards and later piano. He insisted that he is still "an accordion player who now plays the piano." As if to prove his point, he moved from the sofa to a white Yamaha grand piano and played the unmistakable opening notes of the Billboard Top Ten hit "Come Sail Away" with finger flickering fast notes known as trills. "See? Accordion players live on trills," he explained.
That someone rated among the top rock keyboardists (and best male vocalists) would think of himself as an accordion player is classic DeYoung. Early on he refused to get caught up in the flash and dazzle and critical hype -- an attitude illustrated in the lyrics he wrote for Styx's 1977 breakout hit "The Grand Illusion." (The album of the same name went triple platinum, and three more followed suit.)
"Welcome to the Grand Illusion, come on in and see what's happening. Pay the price, get your ticket for the show..." DeYoung recited. "But don't be fooled by the radio/The TV or the magazines...Just remember that it's a Grand Illusion/And deep inside we're all the same..."
The big, bombastic sound and the long hair created an illusion to entertain the audience, with talent, to be sure, and a stage presence perfected by years of playing for friends and relatives at wedding receptions and anniversary parties back in the day. But it wasn't real then and it isn't now, he said.
"What I was saying to the audience was, 'It's a grand illusion. We are creating an illusion for your entertainment and possibly edification. We come out here and look larger than life and it's for you,'" DeYoung explained. "That was my statement to say, 'You are looking at me, and you are assigning to me qualities that I don't have. Don't be confused by it.'"
Yet for the better part of DeYoung's 65 years, he's been living around, in and through the grand illusion. I spoke with DeYoung and Suzanne, his wife of 42 years, about his ongoing journey.
Of all the songs you've written and performed, which one is your favorite?

My songs are not my children; people who say that do not have children. (DeYoung has two: a daughter, Carrie Ann, named for the Hollies tune, and a son, Matthew.) I've written in very different genres of music. My music from "The Hunchback of Notre Dame" [which won the Joseph Jefferson Award for best musical in Chicago in 2008] is the greatest music I ever wrote. When I hear the song "Esmeralda" I cry, as if someone else wrote it. It seems disconnected from me in that (A) how did I do that and (B) did I do that?
I would be foolish not to say "Come Sail Away," which meant so much to so many people. We were in the studio listening to the playback and I turned to a friend -- in those days, we were still the guys who were backing up everybody -- and I said, "If that song doesn't do it, nothing can. I can't do better than that."
You've remarked that one's weakness can become one's greatest strength. Will you elaborate?

Everybody sits down with someone else in mind, someone they admire and wish to emulate. But what makes people special and unique is that they can't do it in the same way. Even if you could, they've already done it. So knowing that it can't be done again in the conventional way, people have to figure out how they can do it their way. That's what uniqueness is.

Was there a success secret behind Styx and, later, your solo career?
If there is a secret it's hard work and the ability to get back up after being knocked down. I've lived in the greatest time in history to be a musician. Neither before nor after will so many musicians have the opportunity to have the long and fruitful careers that those from my generation had. Just lucky, I guess.
Being married for 42 years is an accomplishment in any profession. How did you manage it in the music business?
I'm going to let my wife answer that.

Suzanne DeYoung: I fell in love with Dennis immediately, and I still love him very much today. I made a commitment to myself and to Dennis, in front of my family and friends, and in front of God, when we got married to love and to honor -- but not obey, even though I may have said that word -- through thick and thin. It's a commitment, and either you honor it or you don't.
Anything to add to that, Dennis?
I've always liked the way she smells, even before I knew what pheromones were; it's organic, a soul mate.
At the age of 65, you're still performing. What motivates you?
What else am I going to do? I can't fix your car. I can't do an appendectomy. I still have no discernible math skills... The thing I worked hardest at professionally was my band. When it was taken away from me in 1999, I had to reinvent myself in my 50s, which was not an easy task... In life, you've got two choices: Lay down and go to sleep, or get back on your feet and do it. These are not just platitudes. I don't mean to say, "Oh, this will be easy and it will be fun." You'll have dark moments and dark thoughts, and face the compulsion to give up. But you have to figure out how to keep going.
Check out the slideshow below for images and videos of Dennis DeYoung.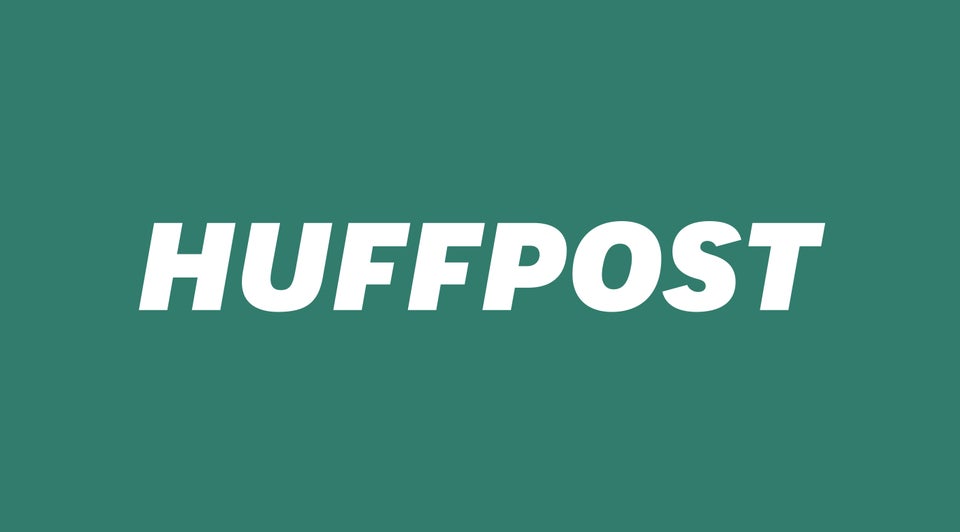 Dennis DeYoung And Styx
Related
Popular in the Community