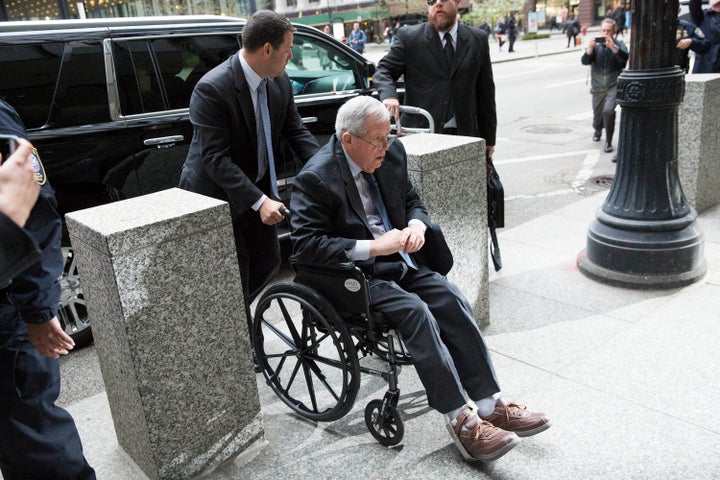 Imprisoned former House Speaker Dennis Hastert (R-Ill.) is suing one of the victims he sexually abused decades earlier in an effort to recoup the $1.7 million Hastert paid in hush money.
In his countersuit filed Wednesday, Hastert asked a Kendall County, Illinois, judge to toss out the breach of contract suit the victim filed against Hastert last year and order the victim to repay Hastert in full.
Hastert, 75, is serving a 15-month bank fraud sentence at a federal prison hospital in Minnesota. Federal investigators inadvertently discovered Hastert was withdrawing large sums of cash to pay hush money to the victim, known to them as "Individual A," while investigating him for breaking banking laws.
The identity of "Individual A" has not been publicly disclosed. Referred to in the current lawsuit as John Doe, the now-middle-aged man was a 14-year-old student on the Yorkville High School wrestling team in Yorkville, Illinois, when Hastert, then a teacher and wrestling coach, sexually abused him.
Years later, the man approached Hastert asking him for compensation for the years of trauma caused by the abuse. They agreed to keep the matter private and not involve lawyers, and they decided that Hastert would pay the former student $3.5 million in installments.
Hastert paid $1.7 million over several years before ceasing the payments amid a federal probe in 2014 as agents investigated Hastert for illegally structuring withdrawals to skirt banking reporting requirements.
During Hastert's April 2016 sentencing, a federal judge said it was "unconscionable" that Hastert tried to cover himself by telling investigators he was a victim of Individual A's extortion ― a claim later determined to be untrue.
The victim later sued Hastert for the remaining $1.8 million, claiming that Hastert broke their agreement.
Through his attorney, Hastert said it was his victim who broke their agreement by disclosing the abuse and as a result "doesn't deserve a dime."
Kristi Browne, the victim's attorney, said in a statement Thursday that Hastert's counterclaim was "predictable."
"Mr. Hastert has decided that rather than live up to his promise to compensate his victim for his molestation and resulting injury, he will ask his victim to pay him," Browne said. "He admits to agreeing to make payments, but then denies that it is an agreement that he has to keep."
Before You Go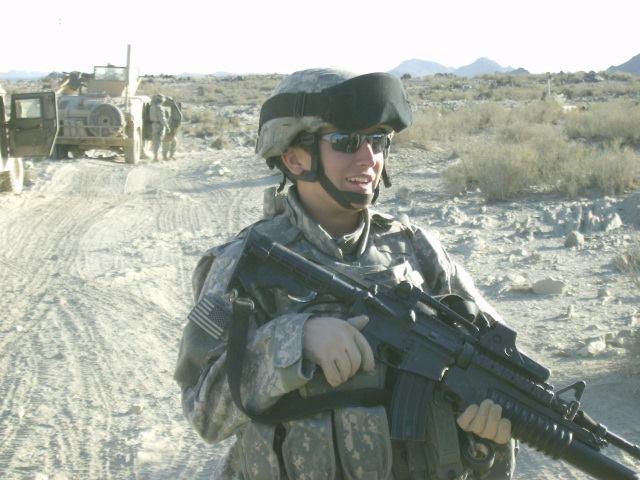 The Faces Of Military Sexual Assault
Popular in the Community