CHICAGO -- The legal woes of once-powerful former House Speaker Dennis Hastert have gone from bad to worse.
A judge on Wednesday warned that false statements Hastert made to investigators last year will factor into his sentencing decision for a case that began as a white-collar crime probe and later unveiled claims of sexual abuse from decades ago.
In a damning 26-page filing from last Friday, prosecutors detailed how Hastert's lies inadvertently led investigators to five separate claims of sexual abuse or misconduct from individuals who where on the high school wrestling team Hastert coached more than 40 years ago.
Among them was Individual A, who claimed Hastert molested him in a motel room during a wrestling trip when he was 14, prosecutors said.
Hastert had initially told federal investigators he withdrew cash in small enough amounts to avoid bank reporting rules (an illegal practice known as structuring) because he was being extorted by Individual A.
But after arranging to record Hastert demanding that Individual A end the extortion, investigators realized Hastert's claim of victimization didn't add up. Investigators found Individual A's response and tone to be "inconsistent" with that of an extortionist and noted he was even calm and understanding when Hastert said he couldn't get more money. In subsequent interviews, investigators learned from Individual A about the history of his relationship with Hastert.
Prosecutors said Individual A asked Hastert for $3.5 million in compensation for the alleged abuse and Hastert agreed, but refused suggestions they formalize the agreement with lawyers.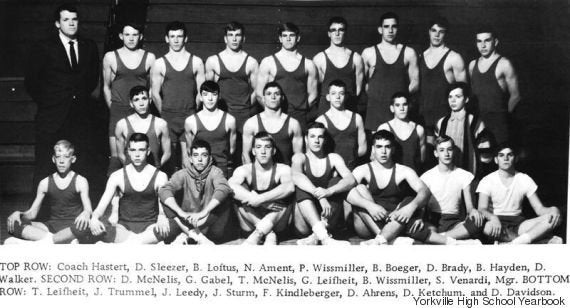 The judge's decision to flag Hastert's recent lie is "significant," said Patrick Collins, a former assistant U.S. attorney in Chicago who prosecuted former Illinois Gov. George Ryan's corruption trial.
"That's a pretty big deal — arguably, [Hastert's] calling the victim of his sexual misconduct an extortionist. It's not exactly a way to curry favor with the government."
Hastert faces sentencing on April 27 over charges he tried to evade banking rules about cash withdrawals and lied about it to federal investigators -- a crime for which the recommended sentence is zero to six months, though it carries a maximum of five years in prison.
Hastert, who is now 74 and in poor health, admitted guilt in October as part of a plea bargain to avoid a highly public trial and even more public airings of the salacious abuse allegations.
"It's sort of the worst of both worlds for him: He pleads guilty to avoid the details of the misconduct going public, but now because of his denials, they're going public anyway," said Hugh Mundy, a professor at John Marshall Law School in Chicago and former federal public defender.
Both Collins and Mundy said the tone of the prosecution's sentencing position filing -- and subsequent response by Hastert's defense team, which suggests Hastert's "groin rub" and massage of Individual A doesn't qualify as sexual misconduct -- indicate the two sides disagree on what is appropriate punishment.
"From a sentencing perspective, if there was ever a case where the tail is wagging the dog, it's this one."
"Mr. Hastert acknowledges that as a young man he committed transgressions for which he is profoundly sorry," his legal team said in a recent statement. Hastert has not explicitly admitted to the specific sexual misconduct allegations against him.
The lack of acknowledgment, Mundy said, will only make Hastert's sentencing day worse: One of his alleged victims and the sister of a now-deceased alleged victim are slated to testify at his hearing in two weeks.
"[Hastert's] denials give the government a real avenue to bring in testimony that would otherwise be irrelevant in the sentencing," Mundy said. Mundy said the mitigating factors of Hastert's age and failing health will now be measured against those testimonies.
The statute of limitations for the alleged sexual abuse has long since lapsed, but Collins acknowledged it is undeniably compelling that prosecutors would want to see Hastert punished with more than what amounts to a probationary sentence.
"It's almost like getting Al Capone on tax violations: Is it fair to sentence a man for things that happened 40 years ago that he can't legally be charged for?" Collins said.
"From a sentencing perspective, if there was ever a case where the tail is wagging the dog, it's this one."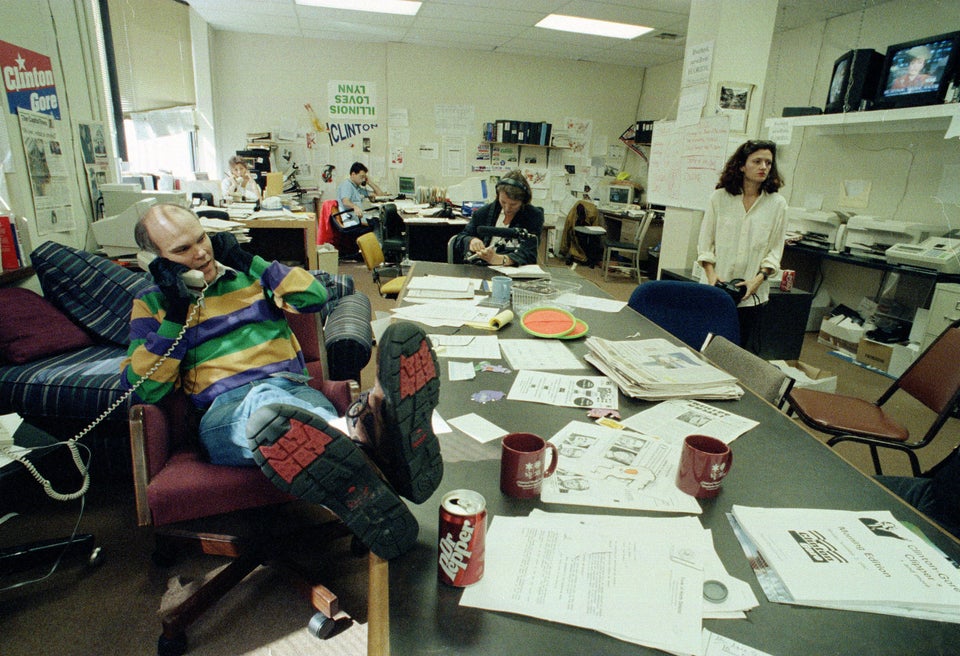 12 Fascinating Political Documentaries To Stream