Former House Speaker Dennis Hastert (R-Ill.) allegedly withdrew $1.7 million to pay a man to stay quiet about a sexual relationship from when Hastert was a high school teacher, according to multiple reports on Friday.
The reports of Hastert's conduct came after he was indicted Thursday for deliberately structuring cash withdrawals to avoid bank reporting requirements and lying to the FBI. According to the indictment, Hastert used the funds to pay an unnamed individual who attended the school where Hastert taught before serving in Congress.
The indictment said the funds were paid for "prior misconduct." It did not include details of the misconduct, but law enforcement officials on Friday said it was sexual in nature. Sources told The New York Times that the man Hastert paid had told authorities the former Speaker had inappropriately touched him decades ago. NBC News reported that Hastert had a "sexual relationship" with a student at Yorkville High School while he taught there.
Hastert worked at the Yorkville, Illinois, school from 1965 to 1981 and also coached the school's football and wrestling teams. The school district released a statement on Friday saying it had no knowledge of any misconduct by Hastert.
Correction: An earlier version of this article incorrectly stated the amount of money that Hastert paid to an unidentified individual. Hastert agreed to pay the man $3.5 million, but had only withdrawn $1.7 million at the time of his indictment.
Before You Go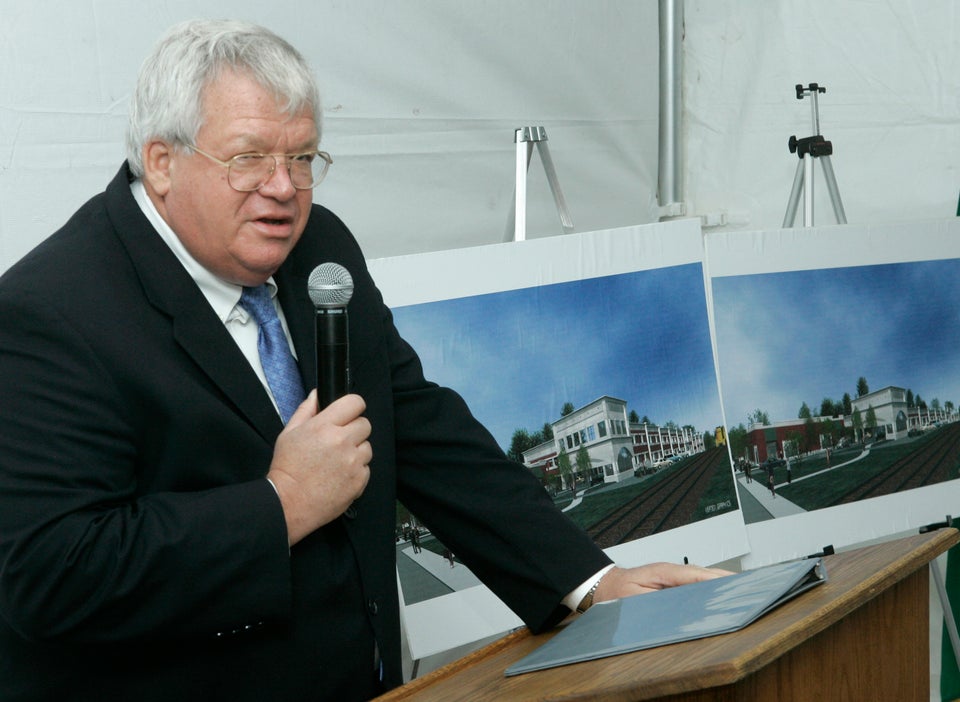 Who Is Dennis Hastert?
Popular in the Community