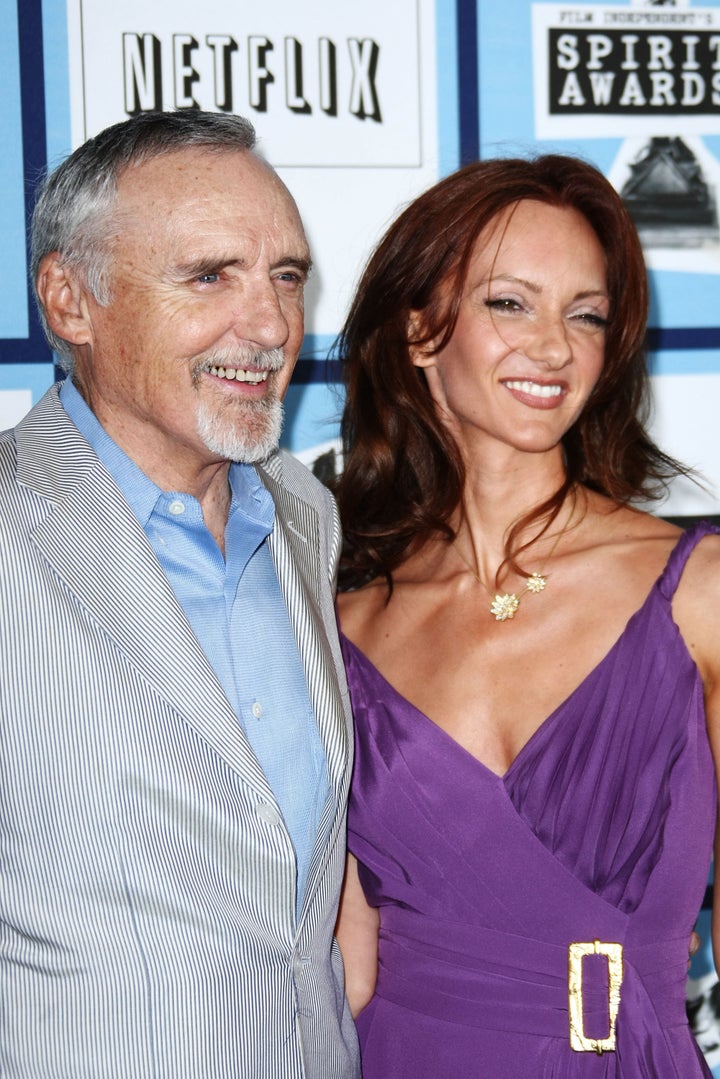 Dennis Hopper, who is reportedly facing his 'final days surrounded by family and friends,' filed for divorce yesterday from his wife of 14 years, Victoria Hopper, the mother of their six-year-old daughter Galen.
Victoria is wife number five, but this marriage has far outlasted the previous four, which included the 8-day marriage to Michelle Phillips. He and Victoria have been together for 18 years. So what happened?
Adding to the confusion, a family friend told Huffington Post that Hopper is mentally incapacitated from the enormous amounts of medication he is on given his state.
A long time friend of the couple said, "It's truly a tragedy, and sadly its all about the money and who inherits what. This is about getting Victoria out of the will, nothing more, nothing less."
Hopper has three grown children, Marin, Henry and Ruthiana, although he reportedly has not spoken with Ruthiana in recent years. Both Marin, her daughter and Henry have lived for years in the same Venice, California compound as Dennis, Victoria and Galen and continue to do so at this juncture.
Hopper has been battling cancer for almost a decade, but has rapidly declined in recent months.
Popular in the Community