Oklahoma state Rep. Dennis Johnson (R-Duncan) apologized Wednesday for recently using the phrase "Jew me down."
While speaking on the virtues of small business in debate over a bill Wednesday, he said, "They might try to Jew me down on a price. That's fine ... that's free market as well." He was then handed a note about fifteen seconds later.
"Did I?" he said to a colleague.
"I apologize to the Jews," he said to laughs. "They're good small businessmen as well."
Johnson expanded on his apology to The Oklahoman. "It just came out of one of the wrinkles of my brain and it was not something that was intentional," Johnson said. "I certainly didn't mean to offend anyone and I apologize for the folks I did offend. It is a comment that should never be made. I will never do it again."
Johnson was not the first lawmaker to have to apologize for using the phrase, an offensive term for haggling. Texas state Rep. Larry Taylor (R- Friendswood) apologized in 2011 for urging an insurance association to treat policyholders well and not try to "Jew them down."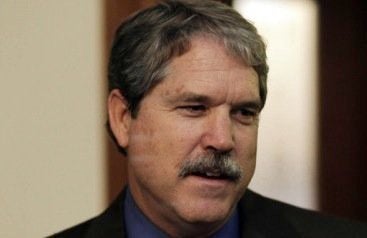 Racist Remarks Made By Politicians
Popular in the Community