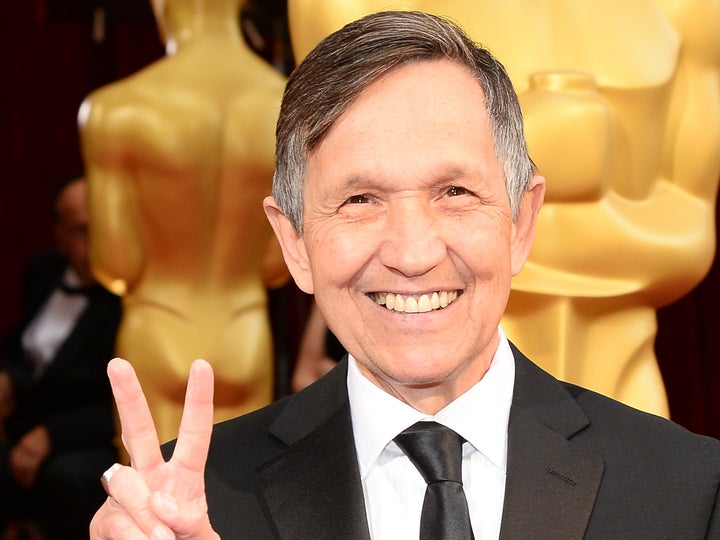 CLEVELAND ― Plenty of Republicans have come to the defense of Melania Trump after it was discovered her Monday speech at the GOP convention plagiarized parts of a 2008 speech from Michelle Obama. But she's getting high praise from someone in the far-left ranks of the Democratic Party, too: Dennis Kucinich.
"I thought she demonstrated grace, heart, poise and inner beauty," Kucinich told The Huffington Post on Tuesday, after crossing paths on the street. "It's too bad that whoever was working on the speech didn't have the sense to vet it to make sure there wasn't any material in there that duplicated anyone else. But it doesn't take away from the fact that she demonstrated some special qualities."
Kucinich, a former progressive congressman from Ohio and former presidential candidate, said he doesn't know Donald Trump at all ― "he's one of the few people in national politics I've never met" ― but feels for Melania Trump, who he said doesn't deserve to be clobbered for a speech that conveyed an otherwise positive message.
"When politics gets to the point of where you just denigrate people, and don't give them anything, just nothing ― you won't respect anything that they honor or represent as a human being ― that's the wrong direction," he said. "You've got to give people their humanity. To try to strip her of that at a moment when she demonstrated such quintessential poise, it's just not fair."
Kucinich, who was mayor of Cleveland in the late 1970s, seemed to know everybody on the street as he spoke. A car full of guys honked and waved; he waved back. He shook hands with group of police officers passing by, thanking them for their service. He took pictures with some fans.
He kept on defending Melania Trump's speech, though.
"The internal message of her speech was really one of grace. That's getting pummeled now," Kucinch continued. "Okay, got it. Somebody lifted the sourcing ... Just think if people working with her had used that speech to quote directly from Michelle Obama. To say, 'Okay, I feel the same way about my husband.' Because then you can create the connection and that would have been okay."
Asked how he feel about the Trumps potentially moving into the White House, Kucinich, who is currently a political analyst on Fox News Channel, had a little less to say.
"It's still early in the campaign," he said. "I'm really covering this campaign as somebody in the media, not as a political person."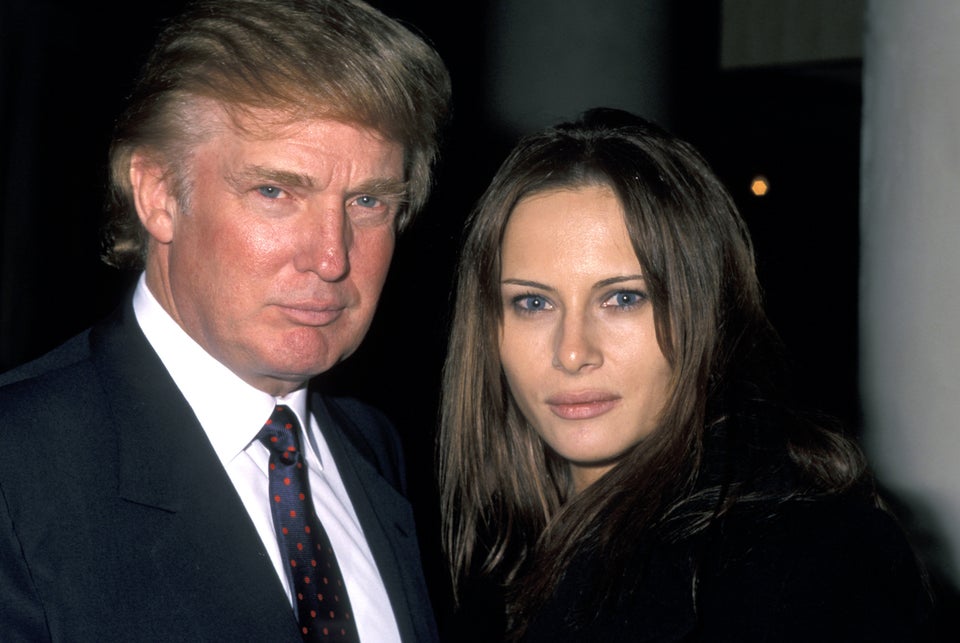 Melania Trump's Non-Changing Face