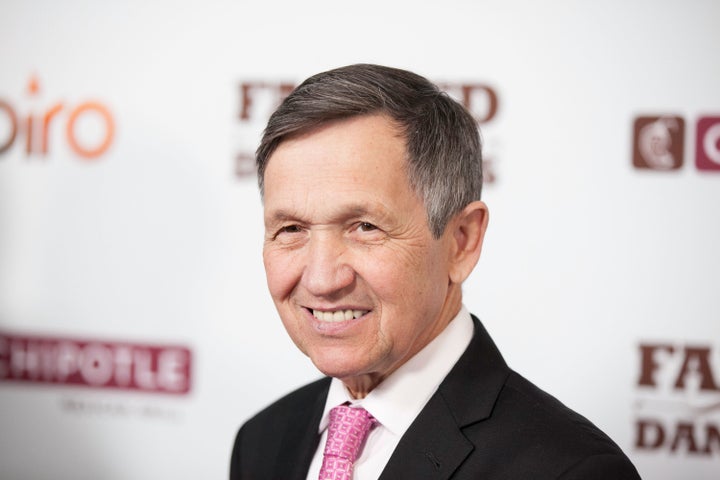 Kucinich, a former congressman from the state and contributor for Fox News, is the seventh Democrat to file for the race to replace term-limited Ohio Gov. John Kasich (R). The 71-year-old still needs to select a running mate and file a petition with 1,000 signatures by early February, the News-Sun reports.
Representatives for Kucinich clarified Tuesday that the paperwork was only a "procedural step in a potential run."
"It was not a formal declaration of candidacy," Kucinich spokesman Andy Juniewicz said. "He has not made an official announcement, nor has he yet filed nominating petitions with the Secretary of State."
Kucinich began his career in Cleveland local politics before serving eight terms in Congress and running for the Democratic nomination in two presidential elections.
This story has been updated with comment from Dennis Kucinich's spokesman.