Rep. Dennis Kucinich (D-Ohio) is starting a new political action committee, the next step in his political career as he prepares to retire from Congress.
"The emphasis is on action, at local, state and federal levels. And the emphasis is on taking charge," said Kucinich in a web video announcing the new group, Kucinich Action. "I'm giving people the tools they need to be able to change the outcome, not only with respect to campaigns for candidates, but on issues that affect our community, our state and our nation."
In an interview with The Huffington Post on Monday, Kucinich said his PAC will look to support candidates who share his anti-war stance and his views on the other major issues he has worked on while in the House, including monetary policy, health care and the environment. This week, Kucinich Action will announce plans to help several candidates in primary races. For the most part, however, the group will focus on general election races.
Kucinich described his group as the "antithesis of a super PAC." Supporters will have the opportunity to vote on which candidates the group backs, and he did not rule out backing Republicans -- if that's what his supporters want.
"We're talking about building an effort that will seek to have very broad support, unlike super PACs which rely on [a handful of] individuals and exert extraordinary influence -- actually to the detriment of our society," said Kucinich. "Our effort is going to have broad subscription so that we can show that it's possible to have broad-based support for political change. ... The candidates we support will not be beholden to any specific interest group."
"Our approach is much more aligned with trying to democratize fundraising," he added, noting that this seems like the next-best approach to public financing, which he supports says seems unlikely to become law anytime soon.
Kucinich, an eight-term congressman, lost his primary election for Ohio's newly created 9th district to Rep. Marcy Kaptur (D-Ohio) in March.
Kaptur and Kucinich were victims of a congressional redistricting process that combined their seats. Because of the population losses recorded by the 2010 U.S. Census, Ohio lost two congressional districts and the borders of the remaining districts were redrawn. The new map combined the districts of Kaptur, who represents what is currently the 9th district, and Kucinich, who represents the 10th.
"Dennis has always been a champion of bold ideas and courageous stands. And if there's one thing Dennis is known for, it's changing the outcome," said Dennis McTigue, the group's treasurer.
"Whether it is saving a municipal electric system, community hospitals, a steel mill, parks, fire stations, municipal services, transportation services, or libraries, Kucinich has a proven ability organize to create positive outcomes that others have deemed impossible," McTigue said. "This new organization will empower others to take charge and change the outcome through organization and meaningful engagement with the political process."
Kucinich stressed that while this PAC represents his next step politically, it is not all he plans to do after he leaves Congress.
"This is the next evolution of a political movement that grew through my involvement nationally over the years, as well as locally," he said. "But I'll have more to say at a later date about some of the other endeavors I'll be involved in when I leave office on Jan. 2, 2013."
Before You Go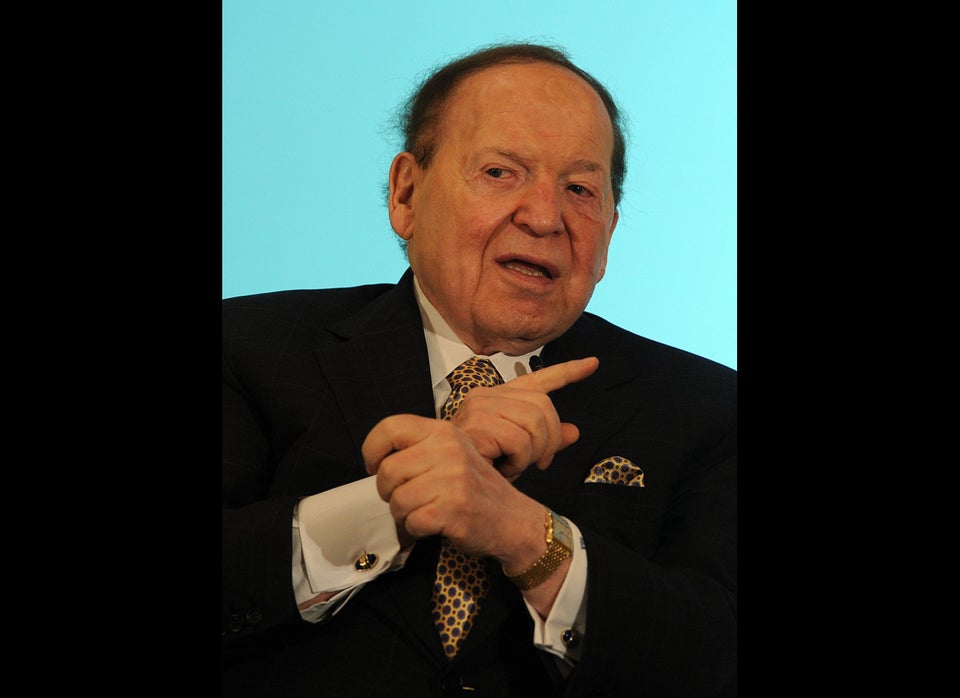 Donors Giving $500,000-Plus To Super PACs
Popular in the Community