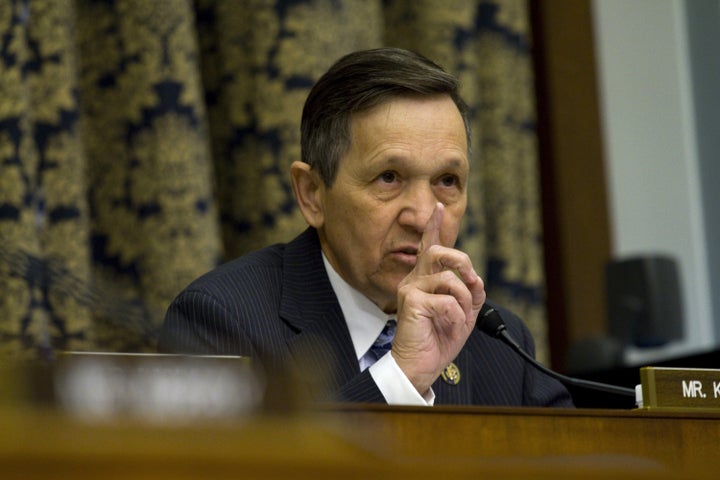 Rep. Dennis Kucinich (D-Ohio) recently filed a lawsuit against the food-service companies that run a congressional cafeteria over a 2008 incident involving a stray olive pit placed in a sandwich wrap.
In his complaint, captured by Gawker, Kucinich argues that the wrap, which was supposed to contain only pitted olives, was "unwholesome and unfit for human consumption." Chewing the pit, he claims, resulted in "serious and permanent dental and oral injuries requiring multiple surgical and dental procedures."
Kucinich is seeking $150,000 from Restaurant Associates and three other companies that run the cafeteria in the Longworth congressional office building.
Check out Gawker's coverage of the matter, which includes a video that may contradict Kucinich's account -- showing him speaking, seemingly uninhibited, on the House floor mere days after what he claims was extensive dental work.
Popular in the Community