Conservative radio host Dennis Prager claimed during a Republican get-out-the-vote rally in Sarasota, Fla., on Tuesday that the number of sexual assaults on college campuses has been exaggerated to win votes.
"It's a gargantuan lie to get votes," Prager said. "It's as big a lie as the culture of rape on your campuses. What nonsense. There is a culture of rape on campuses run by the feminist left?" Prager addressed about 700 people at the rally, according to the Sarasota Herald-Tribune.
Prager claimed that Democrats had trivialized rape by defining it too broadly. The Department of Justice defines sexual assault as "any type of sexual contact or behavior that occurs without the explicit consent of the recipient."
"One in five women are sexually assaulted on campuses," Prager said. "Do you know what sexual assault means? Did you ever look at what counts? An unwanted kiss is considered sexual assault. I'm stunned it's only one in five. Four out of five women have not gotten an unwanted kiss? My wife gets unwanted kisses every so often."
Louisiana Gov. Bobby Jindal (R) spoke at the rally in support of Florida Gov. Rick Scott (R). Scott did not attend the rally, organized by WLSS 930 AM and the Sarasota Republican Party.
Joe Gruters, head of the Sarasota GOP, told the Herald-Tribune that sexual assault on college campuses is an important issue and Prager's comments were inappropriate.
"It should never have been part of a political discussion at the rally," Gruters said.
Before You Go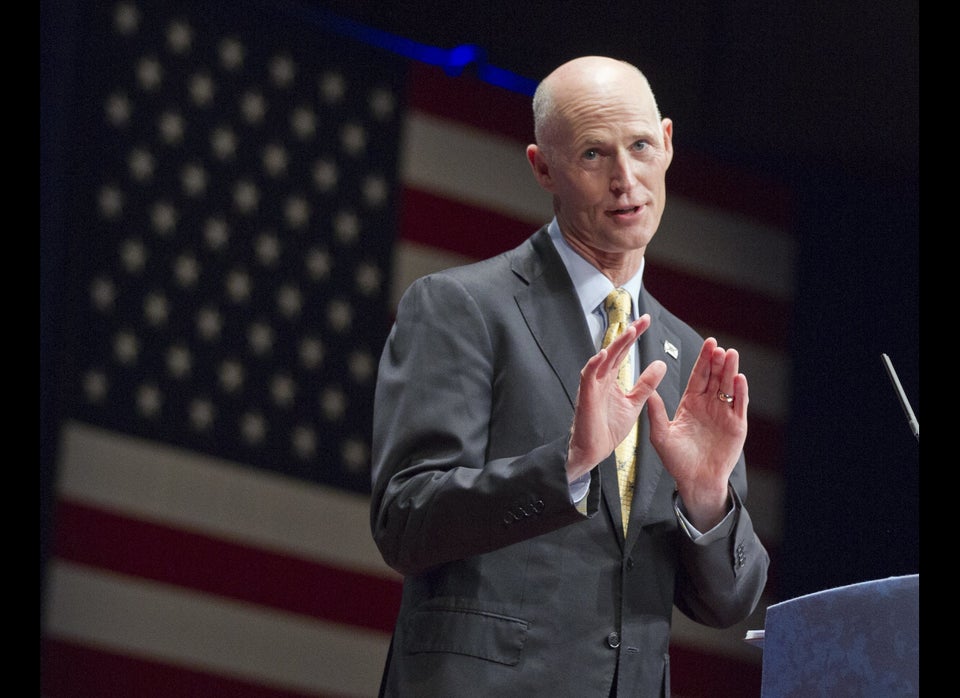 Rick Scott Controversies
Popular in the Community