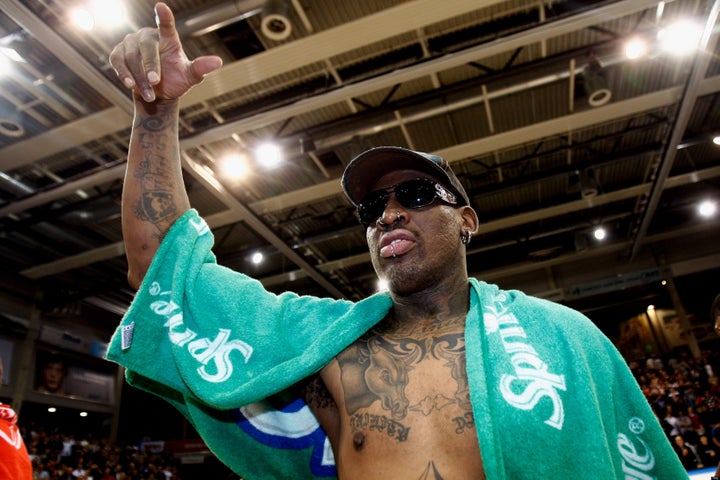 Dennis Rodman phoned into a Miami radio station Tuesday morning while apparently receiving oral sex.
Rodman, who called into Jorge Sedano's radio show to discuss the Miami Heat, was continually distracted and interrupted by a woman in the room with him, who said one of her names was Teresa.
When the host eventually asked him if he was "getting it on," Rodman said no.
"She's just sucking something," he said to laughs. "Sorry! I'm sorry about that. You said keep clean, right?"
Later, Rodman would say, "Ooh, that's awesome. You know dude, I am so in the mix right now!"
"I know, dude, why are you calling me then?" Sedano said. "What the hell are you talking to me for? If you've got that chick there, why the hell did you want to call me, Dennis?"
Popular in the Community