As the recipient of 212 technical fouls during his 14-year NBA career, Dennis Rodman's been known to have a way with words. The latest target of some harsh remarks: President Barack Obama and former Secretary of State Hillary Clinton.
The Associated Press reports that Rodman left North Korea on Saturday, dismissing more cries to ask for a release of imprisoned American missionary Kenneth Bae. Rodman placed that responsibility in the hands of Obama and Clinton, hurling an expletive in their direction along the way.
"That's not my job to ask about Kenneth Bae," Rodman told reporters, according to the AP. "Ask Obama about that. Ask Hillary Clinton. Ask those assholes."
Rodman's remarks marked a shift from his Aug. 29 appearance on HuffPost Live. When asked what his opinion was about Clinton, Rodman showcased an affinity for the former First Lady.
"I love Hillary," he said. I love Hillary to death, man, that's my girl. I'm surprised she ain't President."
Similarly, when asked about whether he would involve himself in the Bae situation, Rodman vowed he would talk to his "friend for life" Kim Jong-Un.
"I will definitely ask for Kenneth Bae's release...if I actually got him loose -- and I'm just saying this out the blue -- I'd be the most powerful guy in the world," Rodman told HuffPost Live.
WATCH Rodman's interview with HuffPost Live above.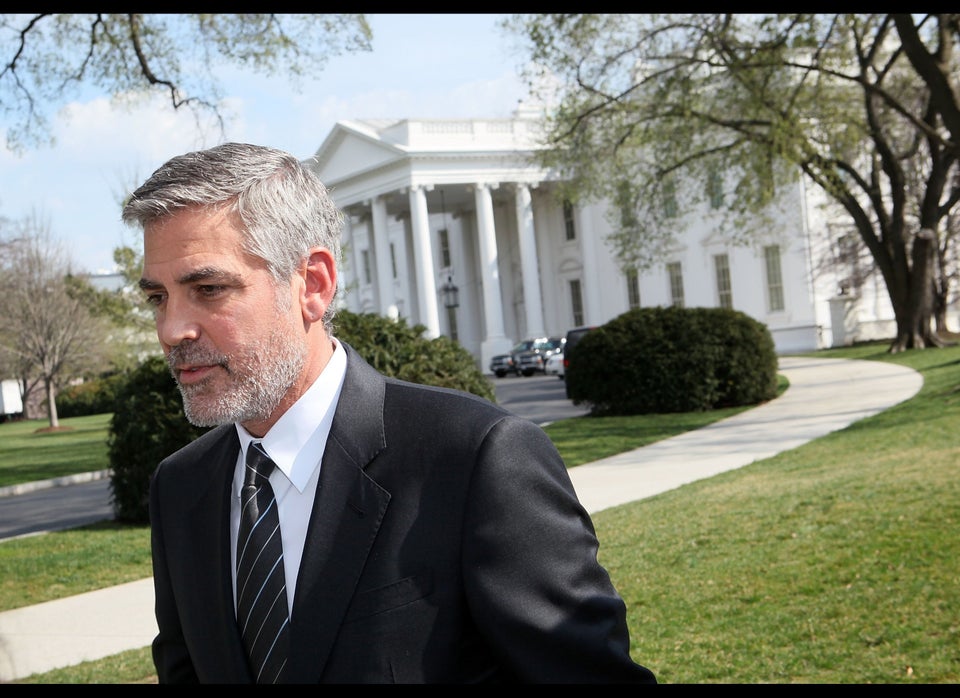 Obama With Celebrities
Popular in the Community