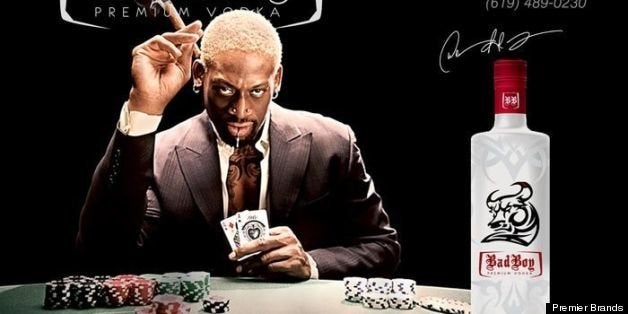 Dennis Rodman, aka the U.S. ambassador to North Korea, is going into the liquor business.
The former NBA star, a seven-time rebounding champion, is marketing Bad Boy Vodka, a brand that he says, is "a perfect representation of whom I am and what I am all about."
The etched glass bottle contains an image of a black bull in the logo, no doubt a nod to the three championships he won with Chicago.
Jorge Olson, the CEO and president of Premier Brands, the company that developed the vodka, thinks he has a winner.
We don't want to tell Jorge how to do his job, but considering that Rodman's nickname is the "Worm," we know what we would put in each and every bottle.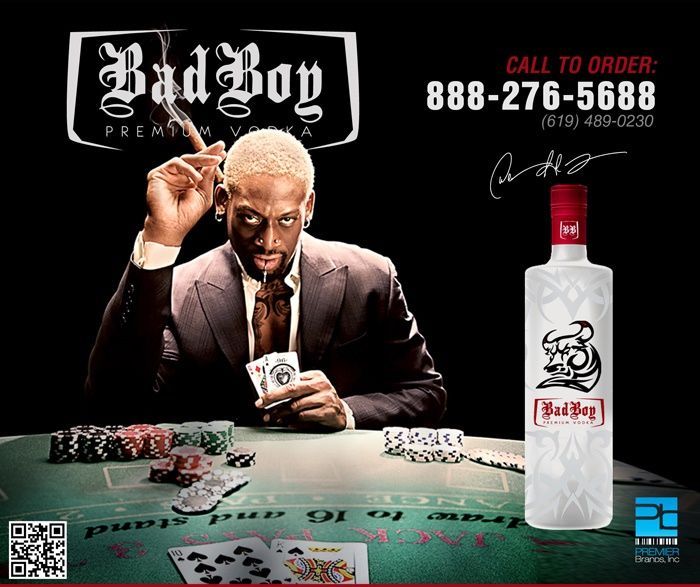 Great moment in WIP history yesterday.
Ed Rendell, filling in for Angelo Cataldi, and Al Morganti were winding up an interview with Ed Snider when the following exchange took place:
Rendell:"Before we let you go, I want to . . . evaluate the hockey knowledge from 0-to-10 of our host -- our normal host -- Angelo Cataldi. Ten being extremely knowledgeable, 0 being not knowing anything about the game. Where would you put it?"
Snider: "Angelo? Quite honestly I can't give you any kind of grade because I don't listen to WIP."
Morganti (laughing): "That's the quote we were looking for Ed. It's the Frankenstein you created."
Snider: "Yeah well, I created WIP. [But] I didn't create this show. That would never happen."
Michael Carter-Williams, the Sixers' top draft pick, didn't look good in a Summer League loss to the Thunder yesterday.
We're talking about his footwear, not his game.
Someone needs to tell the kid his sneakers can be any color except Celtic green.
___
(c)2013 the Philadelphia Daily News
Distributed by MCT Information Services
Calling all HuffPost superfans!
Sign up for membership to become a founding member and help shape HuffPost's next chapter