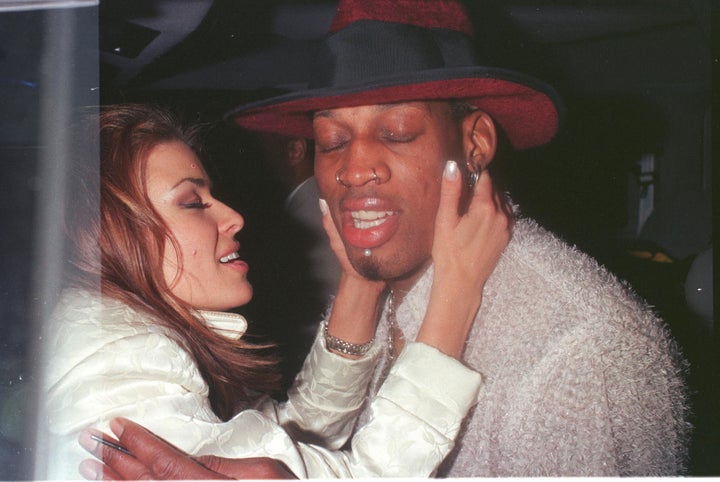 The sudden return to the spotlight was in sharp contrast to the news that circulated about Rodman just 11 months ago, when his lawyer and financial adviser claimed that the L.A. Lakers rebounder was too "broke" and "extremely sick" with alcoholism to keep his monthly child payment reports, of $4,500, to ex-wife Michelle Moyer. Which brings us to our next point: just whom has the 51-year-old Rodman dated in the public eye?
Here, a quick primer in Rodman's amazing dating history in Hollywood.
Madonna: 1994
Who doesn't remember when Rodman and Madonna attempted to outdo each other with outrageous outfits and even more outrageous antics during their two-month fling? Rodman would later claim that the singer asked to have his baby. "Madonna wanted to have my babies … One time I was in Las Vegas at the craps table doing my thing when I got this frantic call. It was like the 'somebody died call' from New York. I picked up the phone and Madonna was like, 'I'm ovulating, I'm ovulating. Get your ass up here.'"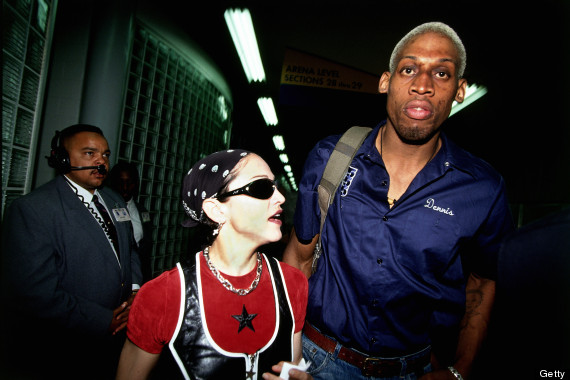 Vivaca A. Fox: 1997
Vivica A. Fox may have never confirmed it, but the "Kill Bill" actress reportedly had a fling with Rodman in 1997, and even took him as her date the same year for the Academy Awards.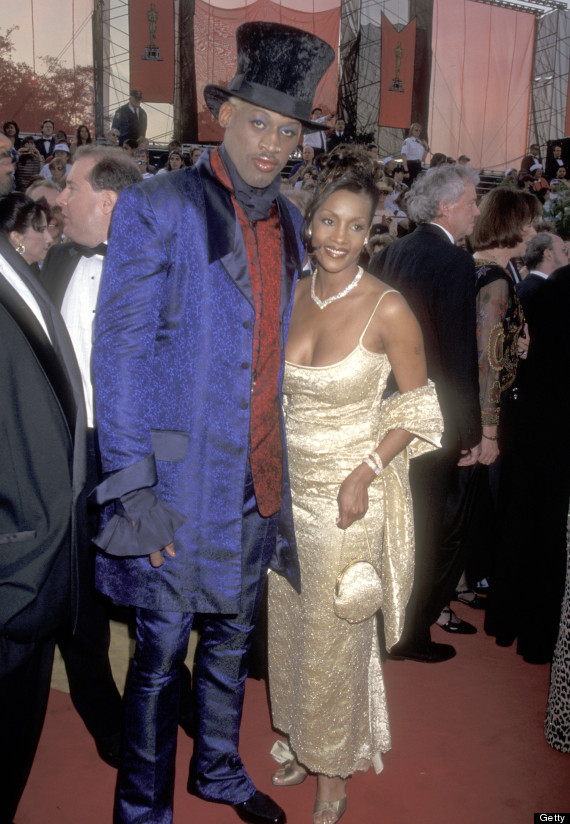 Carmen Electra: 1998-1999
Rodman and the former "Baywatch" babe had a high-profile romance that culminated in an impromptu marriage in 1998 in Las Vegas. Less than a year later, they were divorced.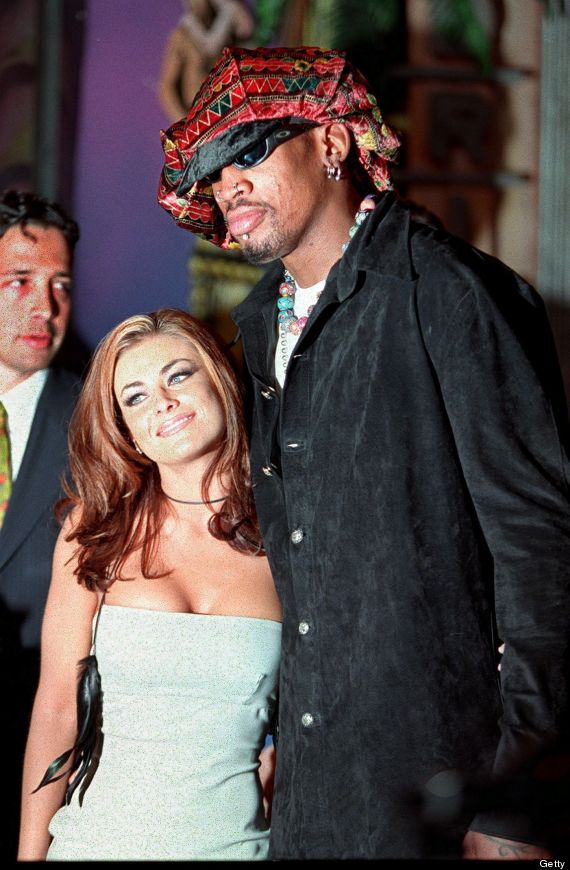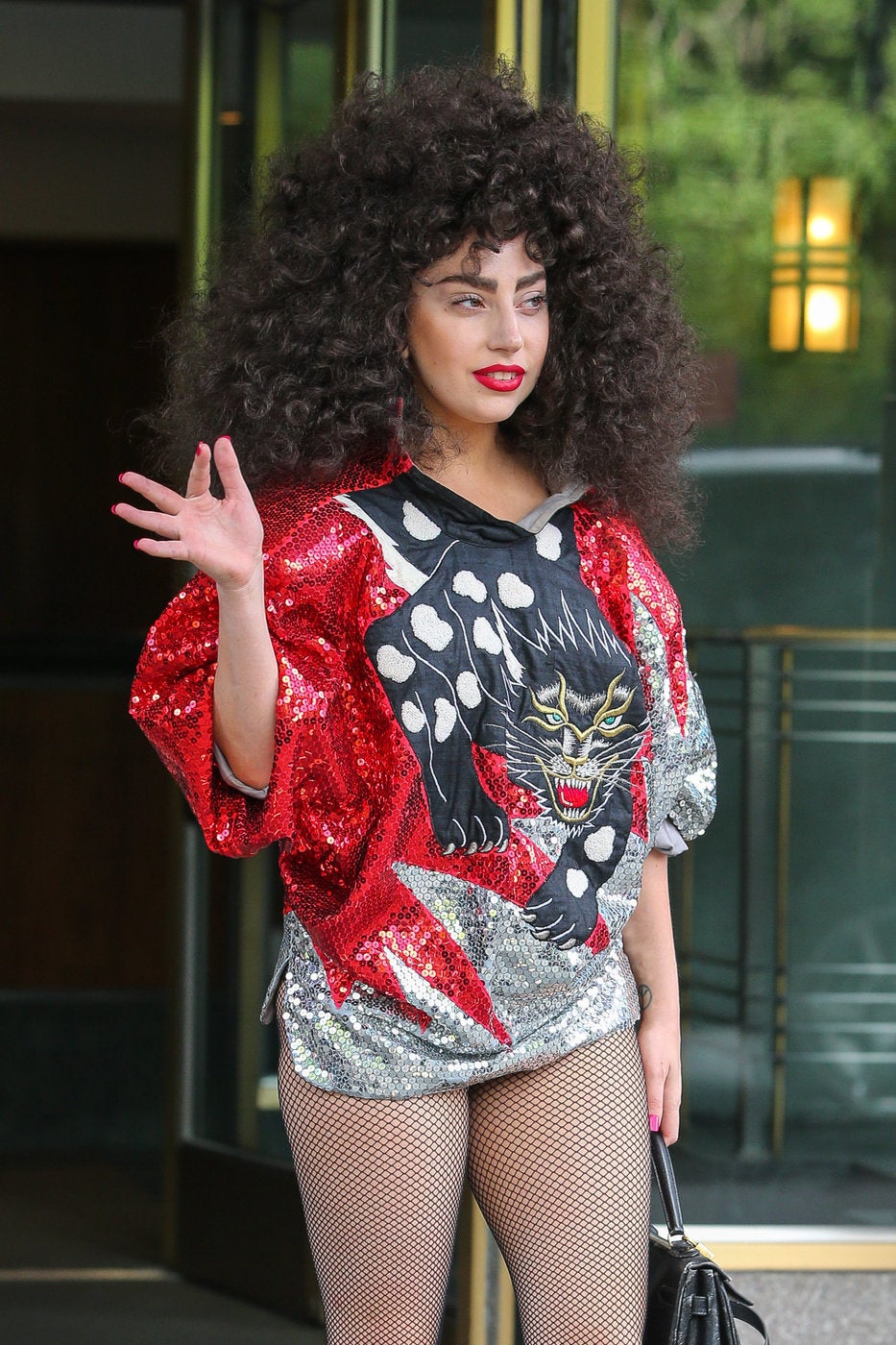 Celebrity News & Photos