A member of Congress who wants to ban travel from countries afflicted by the Ebola outbreak appeared to be unaware of a key fact -- that there are no direct flights between the U.S. and Liberia, Guinea or Sierra Leone.
In a Friday morning appearance on MSNBC, Rep. Dennis Ross (R-Fla.) argued that instituting a flight ban, regardless of what experts say, makes sense and said he plans to introduce a bill doing so once Congress reconvenes in November.
"I believe we can nip this in the bud, if you will, at least by banning those flights temporarily until such time as the [Centers for Disease Control and Prevention] believes the epidemic is under control and also make sure we don't issue visas to travelers from over there. We have a good border patrol, believe it or not, and they can catch these people with fake passports and fake visas as they come across the border. It just seems to me we ought to have the debate on this and flush this out and that's why I filed the bill to allow for the banning of these flights," he said.
Since there are no direct flights between the hardest-hit nations and the United States, the Florida Republican was pressed to specifically identify which flights he wanted to impose restrictions on.
"I believe there are some flights," Ross responded.
"There are no flights. There are no direct flights that come to the United States from West Africa. That is incorrect," rebutted New York Times reporter Jeremy W. Peters.
"Then we don't have any problem. Everybody's contained, correct?" Ross responded sarcastically. "They are not. They are traveling. They are traveling."
"It will not solve the problem," he added of his bill. "It is a step in the right direction. We know what the source is. We know that they are traveling here."
The nation's top health officials maintain that instituting travel restrictions could prove to be counterproductive. They would impede aid workers, who need to move around freely to combat the crisis on the ground, and make it significantly more difficult to track travelers, who might move between countries in other ways or lie about where they've been. At least 40 members of Congress have gone on record seeking some sort of travel ban, and several pressed the case for one in a Thursday hearing on Capitol Hill.
Ross' bill would instruct the Federal Aviation Administration to "ban the arrival of any commercial aircraft from a foreign country in which the Ebola virus disease has reached epidemic proportions," and restrict granting visas to people departing from any country afflicted by the outbreak. Since there are no commercial flights from those countries, however, many passengers travel through Europe.
"I urge my colleagues to sign onto this legislation and hope Speaker [John] Boehner will quickly call Congress back into session to debate my legislation," Ross said.
Watch the video of Ross above.
UPDATE: 12:52 p.m. -- In a statement passed along by his office, Ross explained that his remarks regarding flights were not specifically referring to the countries of Liberia, Guinea and Sierra Leone. Other nations in West Africa that are not experiencing an Ebola outbreak, such as Ghana, do offer direct flights to the U.S.
There certainly are direct flights each and every day from Africa to the United States and there are many more that arrive from a layover or a connecting flight. In my home state of Florida, for example, an average of about two dozen passengers a week arrive in Tampa from Africa. Of those, a half dozen passengers are from West Africa. More importantly, however, my legislation does not state that there will be a ban in 'direct flights.' This legislation prohibits aircraft carrying individuals who have purchased tickets for travel coming from affected countries. This includes flights that layover elsewhere before reaching the United States. Additionally, the bill bans the issuance of visas to aliens seeking to enter the United States whose travel has originated in countries with an Ebola epidemic, and includes the ban of issuance of visas into the United States of aliens whose travels have taken them through a country with an epidemic.
Before You Go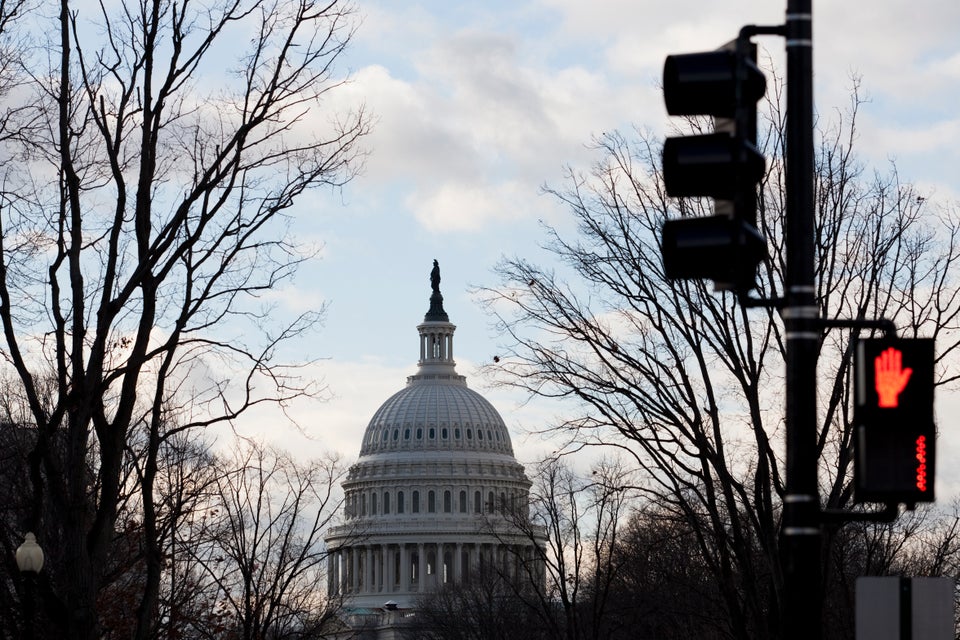 113th Congress Facts
Popular in the Community