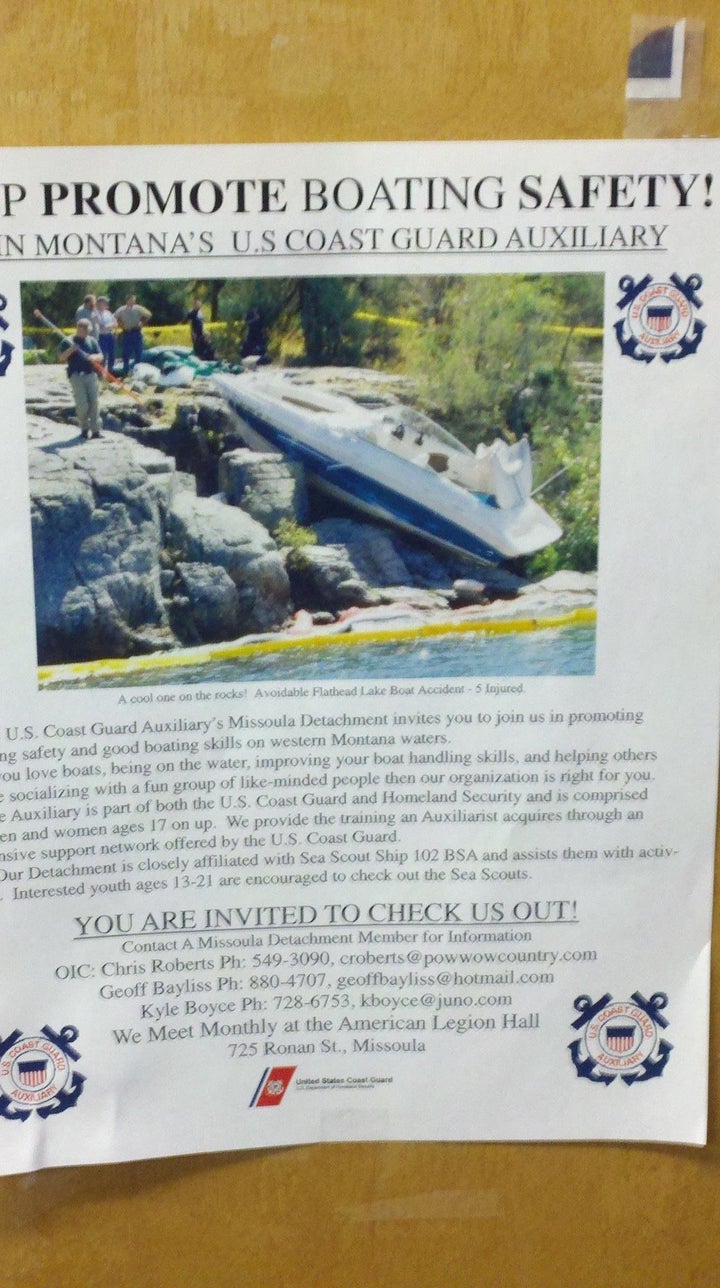 Rep. Denny Rehberg, the Republican congressman running for U.S. Senate in Montana, has apparently become something of a poster child for boating safety. And not in a good way.
Rehberg was one of several people injured in a 2009 boating wreck when the speedboat he was riding in, which was being driven by then-state Sen. Greg Barkus, slammed into the rocky shore of a lake near Bigfork, Mont. Rehberg suffered a broken ankle and ribs, and an aide was in a coma for more than a week.
Barkus was found to have had a .16 blood-alcohol level. He pleaded no contest to a charge of felony criminal endangerment, and was sentenced early last year to a 4-year deferred prison sentence and $29,000 in fines.
The startling photo of the wreck, with the boat entirely out of the water, made most local papers. And now, it's the feature photo of a boating safety campaign in Montana. A tipster emailed the below photo to HuffPost Wednesday, snapped in a local cafe.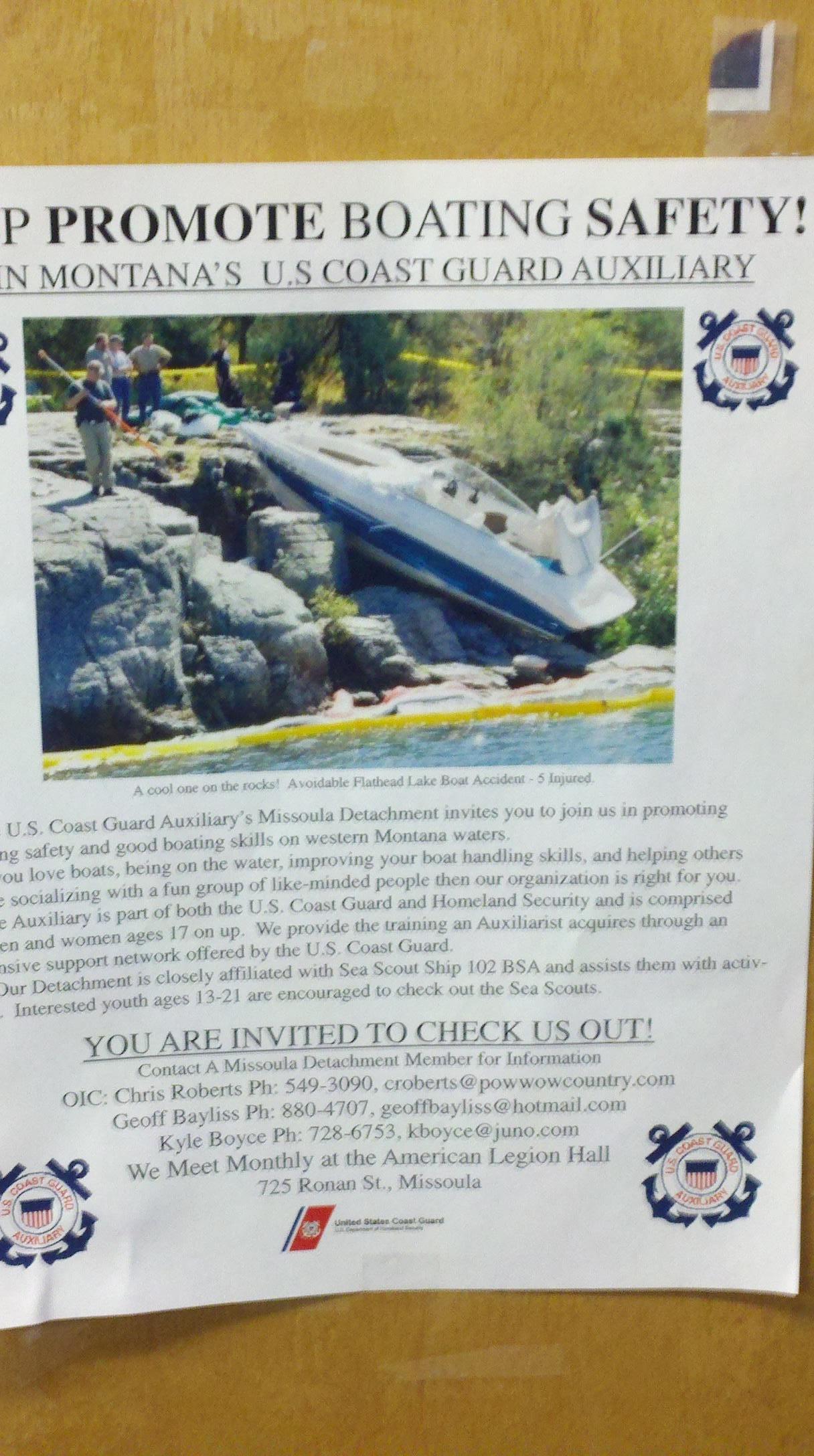 CORRECTION: An earlier version of this story misnamed the town near the site of Rep. Rehberg's boating accident. It is Bigfork, Mont.
Popular in the Community