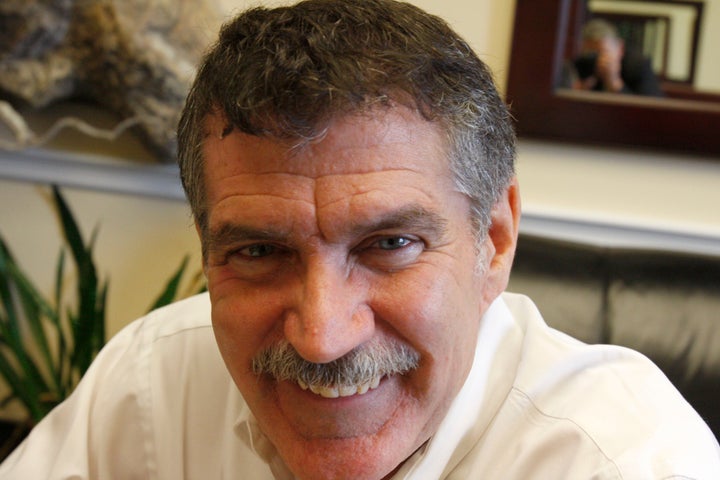 WASHINGTON -- Rep. Denny Rehberg (R-Mont.) has taken some heat back home for comparing Pell Grants to being on the dole. The congressman, who's running for Senate in 2012, is now attempting to clarify his comments and stating that he never meant to portray low-income students as welfare recipients.
The controversy stems from an April 1 radio interview, during which Rehberg decried the fact that students who receive Pell Grants don't have any sort of graduation requirement and could go straight from the education grant to receiving federal food aid.
"You can go to college on Pell Grants -- maybe I should not be telling anybody this because it's turning out to be the welfare of the 21st century," the congressman said in an interview with Blog Talk Radio. "You can go to school, collect your Pell Grants, get food stamps, low-income energy assistance, Section 8 housing, and all of a sudden we find ourselves subsidizing people that don't have to graduate from college. And there ought to be some kind of commitment and endgame."
Rehberg is now attempting to explain his comments. He's not fully backing away from comparing Pell Grants to welfare, saying the programs are attempts "to help those most in need" that are becoming financially unsustainable. But Rehberg insists that he never meant to compare the two recipient classes.
"The difficulty is, Pell Grants are an attempt to do the right thing, and that is to give the low-income student an opportunity to access higher education, and that's a good thing," he said in an April 5 interview with Voices of Montana. "And welfare was an attempt to help those most in need. The difficulty is, often times a program is so successful that it grows and grows and grows and grows."
"I'm not suggesting that college students are welfare recipients," he added. "I'm just saying that the program itself is expending so quickly it's moving beyond the federal government's ability" to pay for it.
To support his point, Rehberg said that, by expanding the qualifications for Pell Grant recipients as well as raising the grant level, "last year we spent about $19 billion nationwide on 9 million students. And next year, as a result of all those changes, it will cost $43 billion."

He also reiterated his frustration that a Pell Grant recipient could go to school for nine years and never actually earn a degree.
Rehberg has been facing some criticism in Montana for voting in support of the House GOP budget resolution, which would reduce the maximum Pell Grant from $5,500 to $4,705 and narrow the eligibility of applicants. Financial aid officials at the University of Montana and Carroll College in Rehberg's home state recently told reporters that they were disappointed in his vote and urged Montana's two U.S. senators to preserve student aid funding.
Rehberg also voted for an amendment in that bill, which critics say would preserve some of the waste in the program. It prevents the Department of Education from enforcing a measure that would, according to Kay Steiger at Campus Progress, "pull federal aid from for-profit schools that have bad loan repayment rates, indicating that such schools charge excessive tuition [without] adequately preparing students for decent-paying jobs."
In Montana, 24,000 students are scheduled to receive a Pell Grant next year. If the House budget bill becomes law, the state would lose $15 million in funding for the program.
Popular in the Community