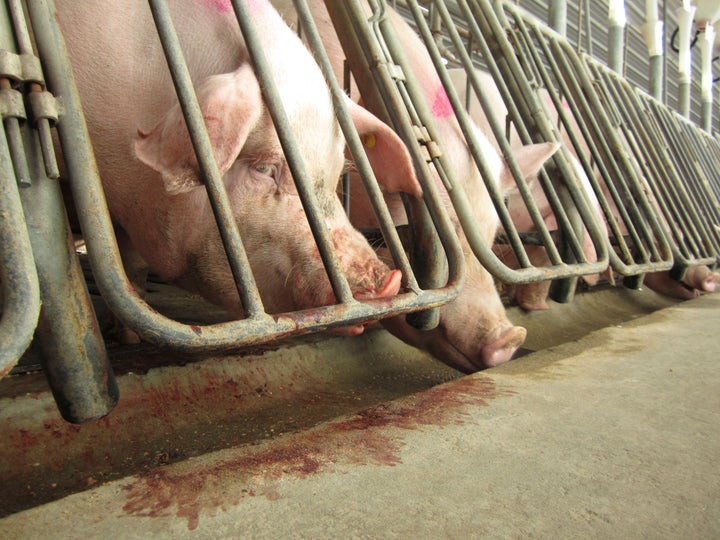 Denny's is the latest chain to announce it aims to stop the use of gestation crates for its pork products, saying it will work with its suppliers to end the practice.
The Humane Society, with which Denny's has worked for more than five years on animal welfare issues, welcomed the move. In a release, Denny's vice president Greg Linford said the effort was "best for our company, our guests, and our continued work to improve animal welfare." A timeline for ending the practice was not given.
Gestation crates are commonly used to confine mother pigs during their four-month pregnancies. The cages are so small, the animal is prevented from turning around. When the pigs give birth, they are often immediately re-impregnated, and the cycle begins again. Sometimes a pig will stay in the same position for years.
See which other food companies are pledging to end the use of gestation crates.
Related
Before You Go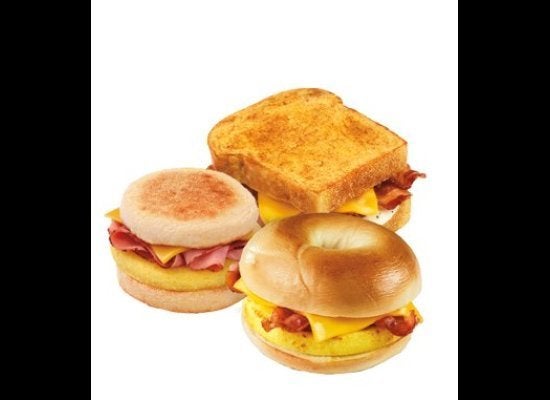 Companies Pledging To Go Gestation-Crate Free