We once lived in simpler times.
Before the advent of Twitter, brands had a harder time trying to reach the disaffected youth with casual language and "hip" slang. In this new age, however, corporations regularly shower their target audiences on social media with verbiage like "bae," "fleek" and, from IHOP, "Back that stack up."
At this point, the notion of a brand trying to sound like a millennial's peers is so commonplace, it's more often derided than praised. But a recent "fun" tweet from chain restaurant Denny's, better known for its 24-hour breakfast menu than its cool factor, has the whole internet shook — in a good way.
If the joke isn't immediately clear, just follow their instructions. That's right: Zoom in on the syrup.
If you're having trouble, here's what you can see on a zoomed-in version of the image: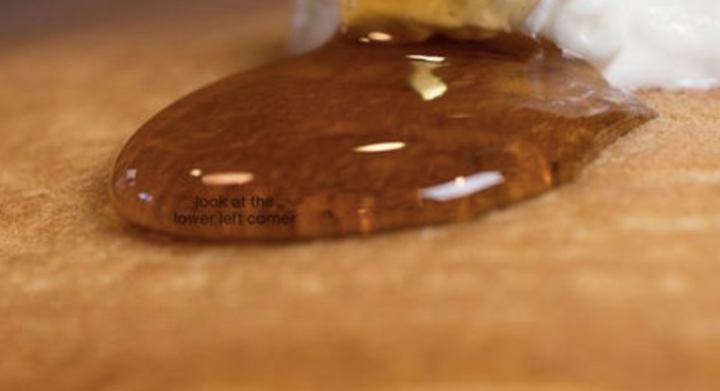 Following the image's instructions will have you zooming in all around the pancake image, finally ending on a close-up of the pancake's butter, where it reads (spoiler):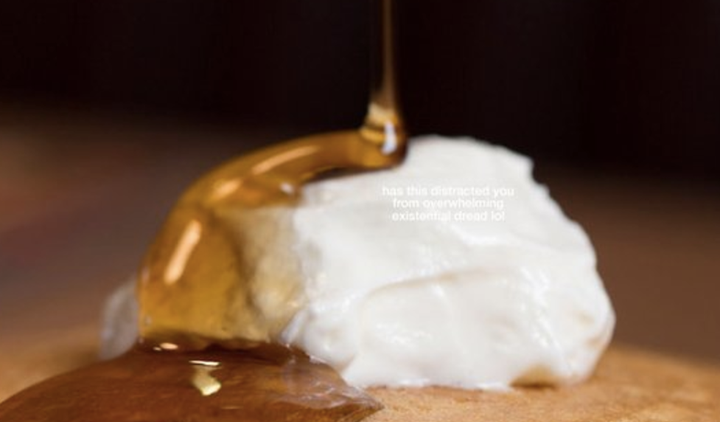 Of course, if this tweet didn't assuage the daily terror of being human, perhaps some buttery flapjacks could help.