 Is breakfast on your wedding catering menu?
It is at a new Las Vegas Denny's. In addition to other unique features, this new Denny's location -- the third in Las Vegas -- will include a wedding chapel in the center of the restaurant, according to the Las Vegas Sun.
The 24-hour breakfast chain has leased more than 6,400-square-feet of space in Vegas' new Neonopolis in the downtown core to accommodate the restaurant.
"It's unique. It's different. It's going to be an icon within Vegas. People are going to want to travel to see this Denny's. The wedding scene is such a part of Vegas, and who doesn't want a wedding cake made out of pancakes?" Denny's chief marketing officer, Frances Allen, told the Sun.
Allen does have a point; the wedding business is a boon in Vegas. Last month, two entrepreneurs were prompted to open the Vegas Wedding Wagon. The wagon provides a full curbside wedding service -- in true Vegas fashion, of course -- for just $99.
Click through the slideshow below to see photos of couples who said "I do" in Sin City.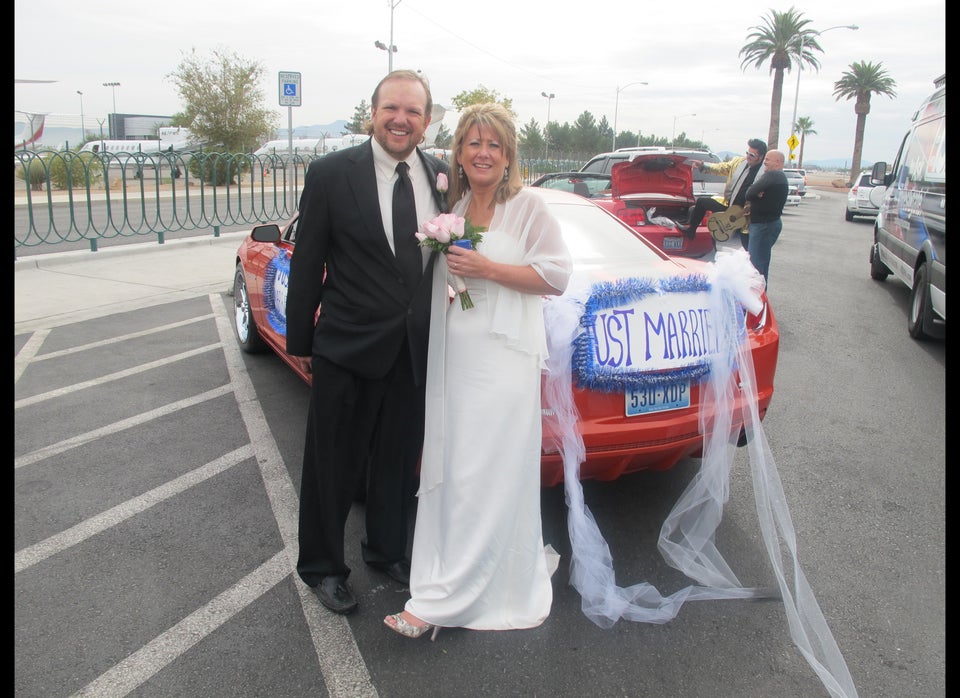 Las Vegas Weddings
Popular in the Community