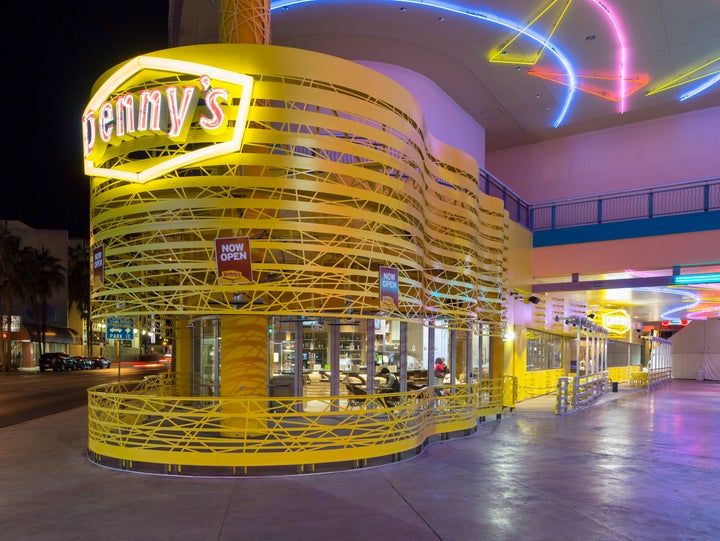 At the newly-opened Denny's restaurant in Las Vegas, diners can have their cake and eat it, too -- their "Pancake Puppies" wedding cake, that is.
The Vegas location will be the first Denny's to include a wedding chapel, meaning guests can get married and hold a wedding reception inside the restaurant. Couples will be able to tie the knot in the first quarter of 2013, Denny's Chief Marketing Officer Frances Allen told HuffPost Weddings. Though the chapel will be a first for the company, it won't be the first time people have gotten married in a Denny's restaurant.
"Many of our guests have actually held a number of weddings in our diners across the country. Either they met at a Denny's, their first date was at a Denny's, or they worked at a Denny's, so that's why they come back to us for their special occasions," Allen said.
The chapel is still under construction and the wedding package details have not yet been finalized, but Allen said they intend to offer fully-planned weddings, rather than "quickie" ceremonies. Couples will be able to choose between wedding packages that offer various amounts of food and amenities; for example, something as simple as champagne and a Pancake Puppies cake, or as elaborate as a full meal. Denny's managers will help arrange for an officiant, and the reception will be held in the restaurant. A celebrity wedding is even in the works, though no details have been released.
"We believe that the experience we've designed and the look and feel of the restaurant will make it a must-see in Las Vegas, and I think in general people have a lot of affection for Denny's. It's touched people's lives in many ways, and I think it'll be a popular spot," Allen said.
The new Las Vegas diner is located in Neonopolis, a long-struggling downtown development that has been recently experiencing a rebirth. This Denny's will feature a full bar, interactive photo booth and an updated design. Check out photos of the new restaurant in the slideshow below.
Would you ever consider getting married at Denny's? Tell us in the comments!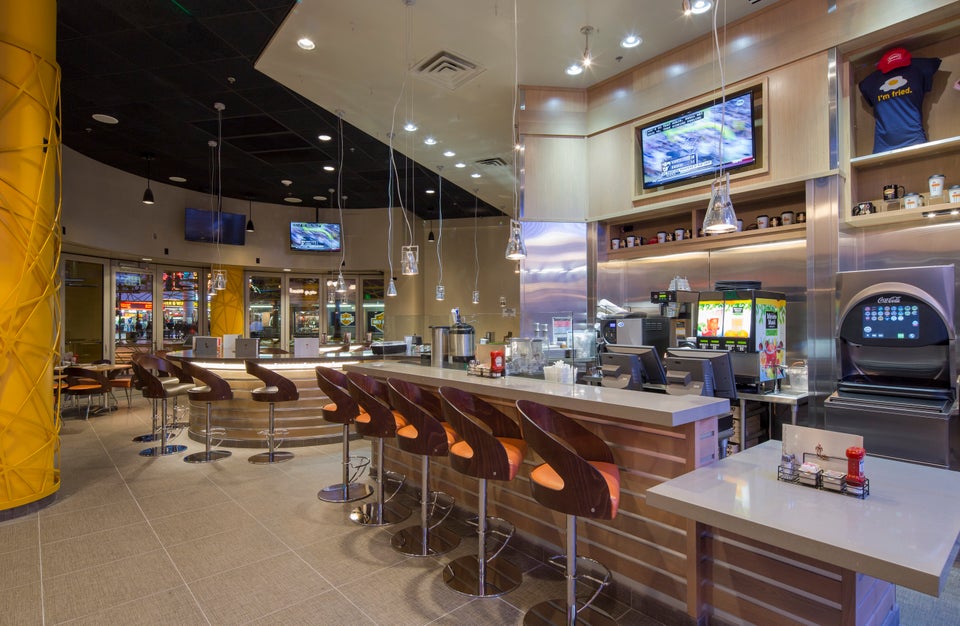 Las Vegas Denny's
Related