Denny's has certainly awarded itself a bad reputation when it comes to culinary creations. From the recently released Mac And Cheese Big Daddy Patty Melt -- which fit a burger patty as well as a serving of mac and cheese inside two pieces of bread -- to last year's Fried Cheese Melt Sandwich -- a grilled cheese stuffed with fried mozzarella sticks -- you can always count on Denny's to release a new menu item that has the power to make your stomach turn before sampling.
While you might never enter a Denny's in the revealing light of day, most of us have dined at this establishment at least once (if not countless times) long after twilight, as a way to top off the night. At that hour, these types of dishes are just what we crave. Denny's is aware of its place in the culinary world, and has even created the All Nighter menu especially for these outings. After all, its prime customer base is not the senior, but the 18-24 year old.
You have to hand it to Denny's. The company sure is inventive with its creations -- never ceasing to roll out new menu gimmicks. Some of its most notable menus include Baconalia which celebrated the country's bacon craze, Let's Get Cheesy! which clearly featured a lot of American cheese, and the Rockstar menu which called upon popular rock groups to create dishes inspired by their band. If there is one thing to be learned from Denny's, it is that creativity and perseverance might not bring you to excellence, but it will sure get you noticed.
While these menus are no longer featured at Denny's, you can have faith that the company will surely release equally notable items soon.
What are some of your most notable Denny's experiences?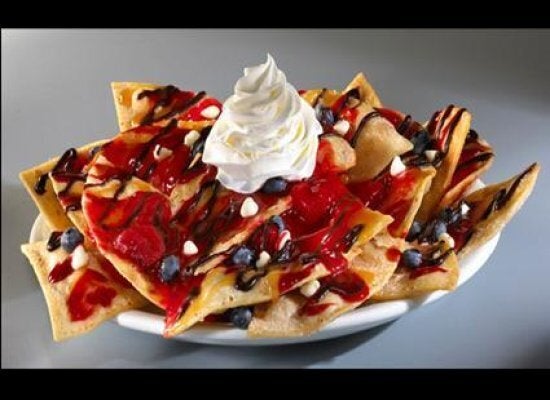 Denny's Worst Creations
Related
Popular in the Community