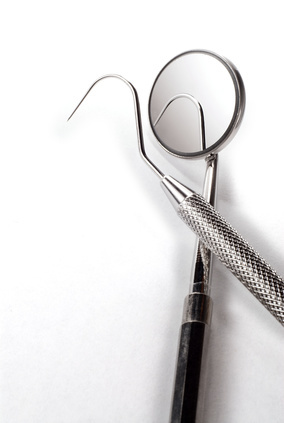 While prisoners within the Federal Bureau of Prisons do have access to a dentist, the level of care is usually lacking. "Routine care," as policy calls it, usually means waiting upwards of two or three years for a tooth to be pulled or a temporary filling to be applied. This article is not about this "official" dental care. This is about how prisoners, those left with no other recourse, fix their own teeth. This is prison dental care in the Federal Bureau of Prisons.
On a Tuesday evening I find myself in the Federal Correctional Institution Petersburg Law Library, where I spend a large amount of my time. In there I work with a team of skilled guys who do legal work. Most would call us jailhouse lawyers. Fellow prisoners come to us with legal, medical, and other administrative issues and we try to help them. But at times we are the ones who need help. This Tuesday evening, a team member showed me how he fixed himself.
About four years ago my friend lost a tooth. It was one of his front teeth, and from the top row at that. For four years he saved the tooth, hoping that it could somehow be put back in. But frustrated at the lack of dental care, he decided to take matters into his own hands. Sitting at the desk in his cell he took his tooth, the one which fell out years prior, sanded down the edges so that it would fit in the old spot (the teeth had started to turn inwards in its absence), and slid it up into his mouth. It fit. He then applied some epoxy to the tooth and put it back in, leaving it to set. Upon hearing this, and seeing the finished product, I burst into a fit of laughter. It was one of those times when I was so flabbergasted that I knew not what to do but cry with laughter. The sad part about this is that his job actually looked better than the one that the dentist here does. Sandpaper and epoxy, who would have thought.
While many feel that prisoners are undeserving of modern amenities such as televisions and workout equipment, that's a debate for another day. Today the debate concerns health care, dental care in particular. While some on the street might not like going to the dentist, imagine if you really needed to go but weren't permitted or had to wait a few years prior to being seen. This is the plight of health care in the Federal Bureau of Prisons. This is the curse of becoming sick or injured in prison. If you do need help, you're probably not going to receive it and, at times, you might very well die due to cost saving matters and apathy by health care workers. Luckily for my friend, it's just a tooth, not a tumor.
Support HuffPost
The Stakes Have Never Been Higher
Related
Popular in the Community