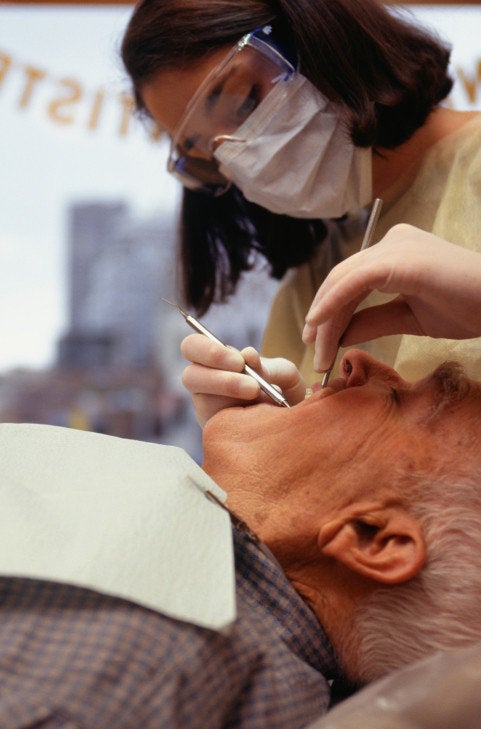 Millions of Americans aren't getting the dental care they need, according to a new report from the Institute of Medicine.
The reasons for this lack of access to care are multi-fold, and include cultural, economic and geographic factors. About 33.3 million people live in areas where there are shortages of dental professionals, and in 2008, 4.6 million children went without dental care because it was too expensive, according to the report.
"The consequences of insufficient access to oral health care and resultant poor oral health -- at both the individual and population levels -- are far-reaching," Frederick Rivara, chair of the IOC committee that wrote the report and the chair of pediatrics at the University of Washington School of Medicine in Seattle, said in a statement. "As the nation struggles to address the larger systemic issues of access to health care, we need to ensure that oral health is recognized as a basic component of overall health."
Cavities and gum disease are not the only health risks that come from not getting regular dental care -- bad oral health increases the risk of heart disease, diabetes and respiratory disease, the report said.
The report calls for state changes to the way dental hygienists, assistants and professionals practice and train in order to give the best access to dental care for their communities.
For example, increasing recruitment of dental students from low-income, minority or rural communities could help increase the number of people serving in those places, Kaiser Health News reported.
Expanding dental coverage to adults under Medicaid (only kids are currently covered by Medicaid for dental) could also increase the number of people who get regular checkups, the report said.
Read the IOM report here.