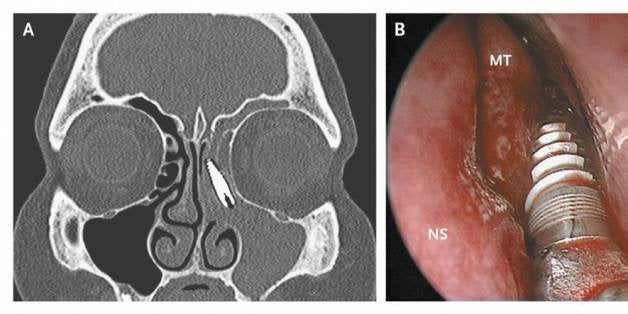 Sinus headaches are the worst, and one Italian woman had the worst of them all -- probably because a dental implant had dug its way into her sinus cavity.
An amazing X-ray released by the New England Journal of Medicine on Wednesday shows a 0.79 inch metal screw in the 57-year-old's sinus, two years after she had oral surgery, NBC News reports. The screw was placed in her upper jaw in 2011 to hold in a fake tooth.
When the tooth fell out, her gums healed over the screw, leading dentists to believe nothing was wrong. After an invasive surgery in which a researcher removed the screw right beside her left eye, her horrible sinus symptoms went away, Live Science reports.
According to Live Science:
Dr. Eric Cohen, an ear nose and throat specialist at Lenox Hill Hospital in New York, said that dental implants can migrate if they do not properly integrate into the jawbone. "The bone may have been too thin" for the implant to properly integrate, said Cohen, who was not involved with the woman's case.

Because the roots of upper teeth can extend up into the floor of the sinus, dental implants (which are designed to act as tooth roots) can push into the sinus, and allow bacteria to enter, he said.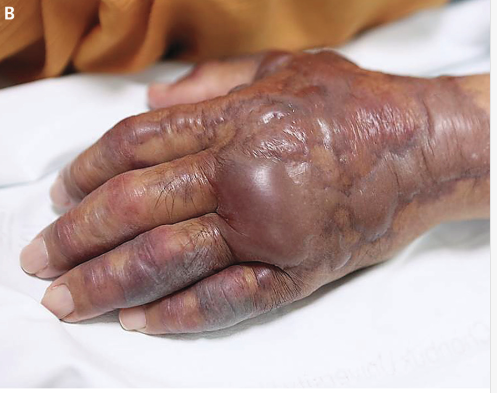 Wild X-Rays And Medical Photos