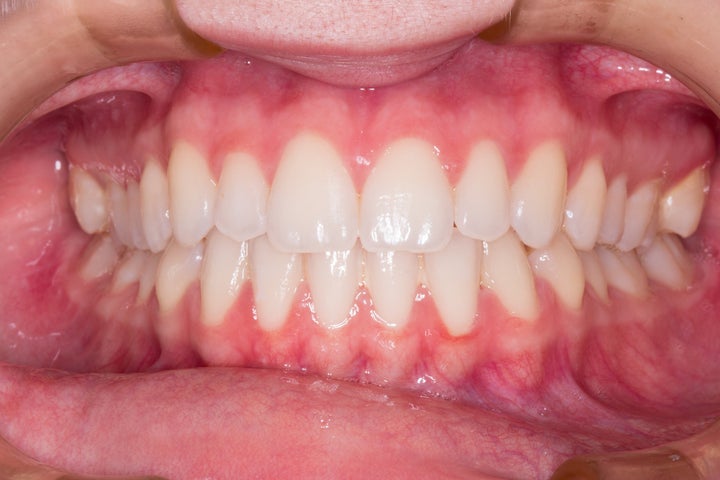 My dentist, Robert L. Odegard, D.D.S., is so much more than a filling-filler and teeth cleaner. Dr. Odegard, like many modern dentists and orthodontists, has taken to offering full-service dentistry plus some more creative services. As his website states, "We emphasize preventive care, implant dentistry, cosmetic dentistry and painless, high tech dentistry for quality conscious people. Our modern new facility specializes in creating beautiful smiles, using the latest techniques such as porcelain bonded restorations, tissue re-contouring, 3D Cat Scan technology, one visit CEREC porcelain crowns, teeth whitening and porcelain veneers." They also offer cosmetic Botox procedures and have an in-house portrait studio that more than adequately captures those before and after photos.
Long gone are the days where only a dentist or two served a particular town. The American Dental Association reports that more than 196,000 dentists (generalists and those in specialty fields like orthodontists and oral surgeons) held licenses in 2016, and the number is increasing annually. So dentists, just like many other professionals, are looking for ways to differentiate their business from the practitioner down the road. For my dentist and his associates, it is offering "Extreme Makeover" options and the latest technology.
For others, it is marketing to children by handing out free toothbrushes and giving talks at local schools. Dentistry Today offers creative ideas to help dental professionals get new patients, like sending postcards to neighbors near the business, creating an app for your practice (where people get push notifications for appointment reminders and bill pay and can find answers for Frequently Asked Questions), crafting a regular blog with useful content, and by asking for referrals and reviews. Mitchell Huber of Benco Dental, said he likes when offices "do mouth guards for sports teams at the local high school or even a soccer club. It's a professional way of promoting."
But since marketing or promotions may not be a dental practitioner's area of expertise, and hiring a full-time marketing expert may be cost prohibitive, some dentists are outsourcing their marketing to specialized firms, like OrthoSynetics. OrthoSynetics works with more than 300 orthodontic and dental practices across the United States. They provides everything from graphic and website design services, copywriting and social media management to brand development and refinement to handling patient insurance and collections.
OrthoSynetics Marketing Director Lauren Schroeder said, "We assist dentists and orthodontists will all aspects of running of a successful practice. We can help them rank higher on Google and other search engines and streamline the management and marketing of practices from patient-lead generation to conversion to returning patients."
One of the benefits to hiring a marketing expert to handle marketing is that they can do a thorough competitive analysis to see how one practice and its offering stacks up against the next. Schroeder said, "We can determine how and from where competition reaches and gets its patients, and then tailor a strategy to how a particular practice can reach its target demographic of patients."
Whether a practice wants to be known as the place to transform a smile, the place for "gentle dentistry", a company that offers low cost dental care or even the one-stop shop for a complete make-over, marketing the message is the key to getting clients. And dental practices are marketing some creative services in creative ways.
Related
Popular in the Community