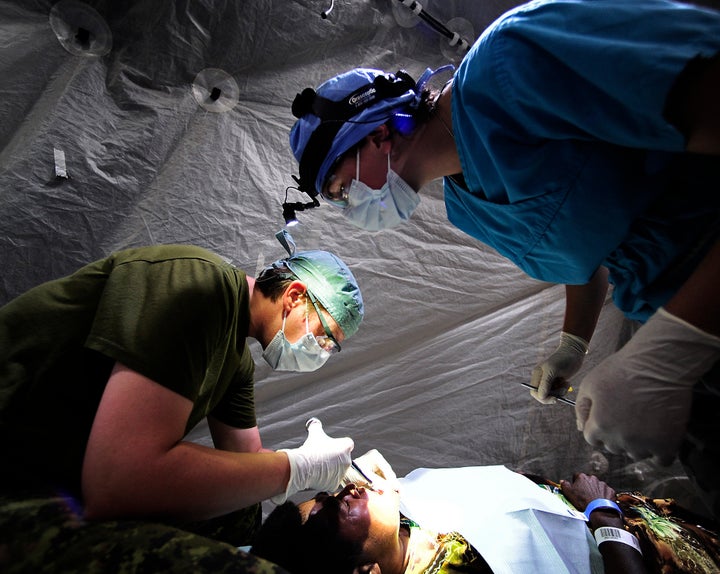 One of children's greatest fears has long been the dentist. But maybe it's the parents who should be afraid.
Dental sedation, or the practice of using drugs to relax or knock out a patient prior to a procedure, may be far more dangerous than people realize, accounting for at least 31 child deaths over the past 15 years, according to The Daily Mail) reports. Since 2007, 18,000 dentists across the country have taken weekend-long courses in oral sedation to gain training in techniques that can cost patients tens of thousands of dollars extra in bills per year, but some say the hotel-conference style seminars give a false sense of security.
"This is something that is being presented to the practitioners, the dental community, as a very easy thing to do," Dr. Robert Kaminski, a dental anesthesiologist from suburban Detroit, told ABC News. "Nothing could be further from the truth."
Parents too may underestimate the dangers of oral sedation. The parents of Raven Maria Blanco, for example, warn others not to assume a dentist "knows what he's doing." They started a foundation in their daughter's name to raise awareness of oral sedative use in pediatric dentistry after she died from a dose "three times the average range" for her age, 8 at the time.
Other examples of dentists improperly using anesthesia include New Jersey dentist Patrick Bamgboye was under investigation earlier this year after the death of two children under his care, including a 3-year-old. Meanwhile, Dr. Stephen Stein of Denver was found to have reused anesthesia syringes on patients several days in a row, The Denver Post reports.
Calling all HuffPost superfans!
Sign up for membership to become a founding member and help shape HuffPost's next chapter
BEFORE YOU GO