Tisa Hagerty wasn't trying to make a political statement when she put up the sign announcing that her husband -- dentist Curtis Hagerty, of Arkansas' Hagerty Family Dental -- doesn't hunt lions.
"We thought it was funny," says Hagerty, a hygienist and the person who came up with the brilliant bit of advertising. "And it's true. The dentist doesn't hunt lions. Or anything else."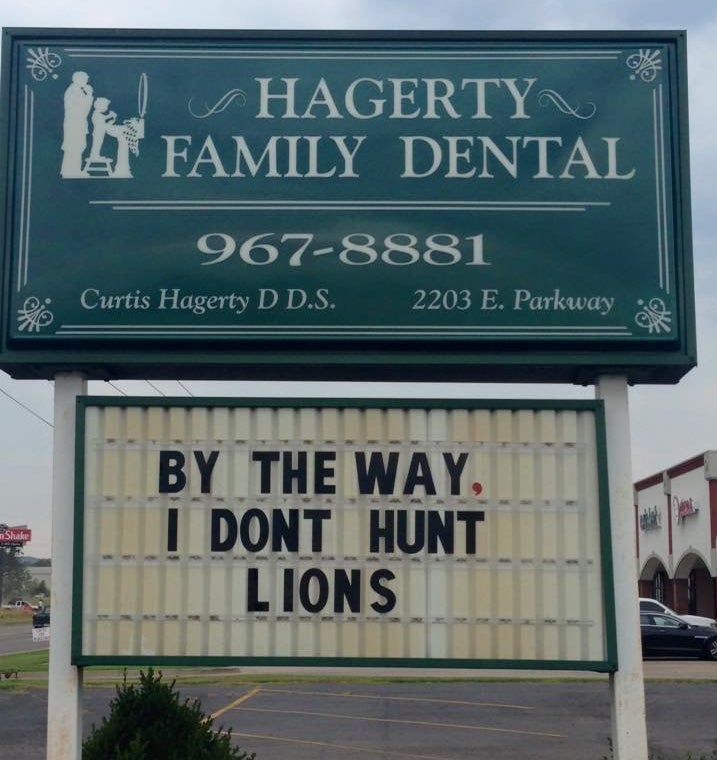 "We like people to smile," she says. "We're not here to hurt you."
So, you may wonder: What does this more-gentle dentist do for fun, if killing majestic animals isn't his bag?
Hagerty says her husband is a fan of several non-blood sports, including softball and college football.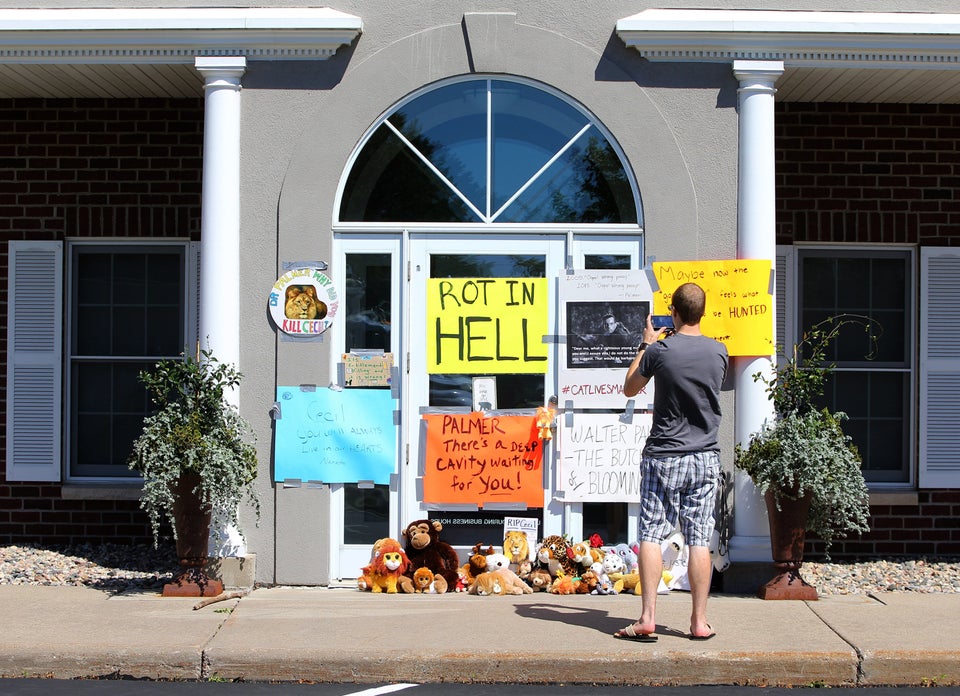 Cecil The Lion Protests
CORRECTION: An earlier version of this story said Hagerty is a fan of the Arizona Razorbacks. The team is the Arkansas Razorbacks.
Popular in the Community