Mercury is pretty cool stuff! It is the only metallic element that is a liquid at room temperature. The dense, lustrous, silvery goo begs to be played with. When I was a little kid growing up in the 1950's, mercury was my version of Play-Doh--toss it onto the floor and it splatters into zillions of tiny little balls. You can scrape it back together with a stiff piece of paper. When the tiny silvery balls come in contact, they suck back together to make a wiggly blob.
As a chemistry professor, I am now keenly aware of the health hazards associated with mercury and its compounds. One drop of dimethylmercury was enough to kill a Dartmouth College chemistry professor in 1997, even though she was wearing latex gloves. The compound permeated the latex and was absorbed through her skin. She experienced a slow, agonizing period of cognitive deficits, comma, and death.
Dental amalgam fillings are a controversial human health and environmental point source of mercury. At a recent press conference (5/21/2013) held in the Yorktowne Hotel, environmental groups and shareholder advocates called on Dentsply International to remove mercury from its dental amalgams. Dentsply is a multinational company headquartered in York. PA. Its "humble beginnings" date back to 1899. It now has operations in 40 countries and distributes products to over 120 countries.
Mary Lu Hale, Chair of the newly formed South Pennsylvanians for a Mercury-Free Environment, talked about her lifelong "friendship" with Dentsply. Hale mentioned "weekend whitewater rafting" with Dentsply employees, the "important role" Dentsply plays in the community as a major employer, and her many visits to the corporate office as a service provider.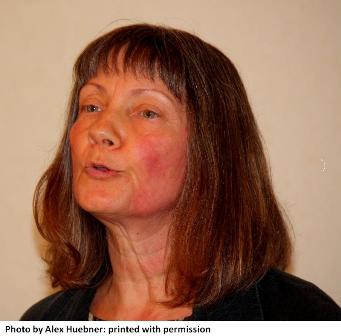 Hale said, "Dentsply's reputation is now in jeopardy." She stated, "[many of us] were shocked to learn that this company is still manufacturing dental amalgam, an outdated product comprised of 50% mercury, a known neurotoxin, and reproductive toxin."
Charlie Brown, who serves as National Counsel of Consumers for Dental Choice and is President of the World Alliance for Mercury-Free Dentistry, said, "The world has come to York today...[because]...the world's number two amalgam manufacturer is here in York." ... Brown stated that crematoriums cannot be located next to schools because cremations release toxic mercury emissions from vaporized "silver fillings". Brown further noted, "When sewage sludge contaminated by amalgam is used as fertilizer, dental mercury contaminates our soil...when human waste from individuals with amalgam enters the wastewater, dental mercury reaches our water." Brown stated, "This is a wake-up call for Dentsply...140 nations have negotiated the 2013 Minamata Convention on Mercury which calls for the phase-down of dental mercury. The World Health Organization has said that the dental industry must adapt. The York community has asked Dentsply to take the lead in protecting our environment from dental mercury. It is time for Dentsply to start phasing out the production of mercury amalgam."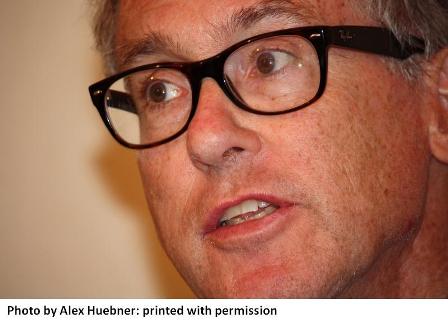 Dave Dietz is a local farmer following multiple generations who have tilled York County soil. He practices 21st century sustainable farming practices. Dave talked about how mercury affects him (and all who eat) at the dinner table. "I like to eat", he said. "What if you sat at the dinner table and a bottle of mercury was offered as a condiment? Would you eat it?" Likely not. But, he said, "we are putting mercury into our ground" through wastewater sludge and other remediation. Mercury enters the food chain and consumers suffer the consequences.

It's really a social justice issue according to Sister Valerie Heinonen, an Ursuline Sister who does shareholder advocacy for Mercury Investment Services and the Dominican Sister of Hope. Sister Heinonen stressed that using amalgams for dental restoration is really a matter of "racial discrimination." From her experience, it is the poor, the disenfranchised, the low income African Americans who suffer the most. Sister Heinonen stated, "For dentists to say that 'We've always done it this way' is a disgrace."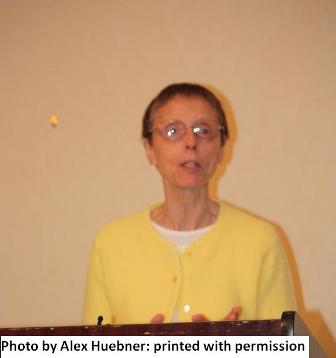 Dr. Carol Layton is a general dentist from Hummelstown, PA who practices mercury-free and mercury-safe dentistry. Dr. Layton stated, "I never use dental amalgam for any of my patients. In fact, I have not used mercury in the last 26 years of my career." She continued, "There is no reason to use mercury in dentistry [today]." She stated that "mercury-free alternatives to amalgam are far superior...[noting that]..resin composite fillings are effective, available and affordable for all." Dr. Layton said, "Every day I see teeth that have been damaged by amalgam fillings." She talked about how "healthy tooth structure" is compromised by "expansion and contraction of mercury [amalgam] over time." She noted, "In the long run, this can require more dental treatment and higher costs to patients."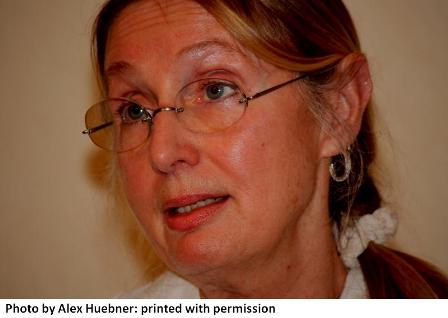 Sister Kathleen Coll--a sister of St. Joseph of Philadelphia--is a shareholder advocacy administrator for Catholic Health East located outside Philadelphia. Sister Coll represented "a group of Dentsply shareholders who filed a proposal with Dentsply regarding a phase down of dental amalgam." However, their proposal was "omitted from the 2013 material for the Dentsply annual meeting held in York." Sister Coll expressed "grave concern" at this omission since the U.S. and 139 other countries adopted the Minamata Convention on Mercury.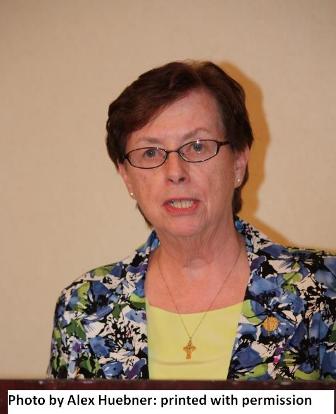 Sister Coll and all present at the press conference called on Dentsply International, the second largest global manufacturer of mercury-based dental amalgam, to phase down production of this toxic material.
What can you do to address this problem? Ask your dentist, "Do you still use 'silver' fillings? Or, do you use 21st century mercury-free dental reconstruction practices?"
Related
Popular in the Community